23-24 Season
Hamlet
Chela De Ferrari • Teatro La Plaza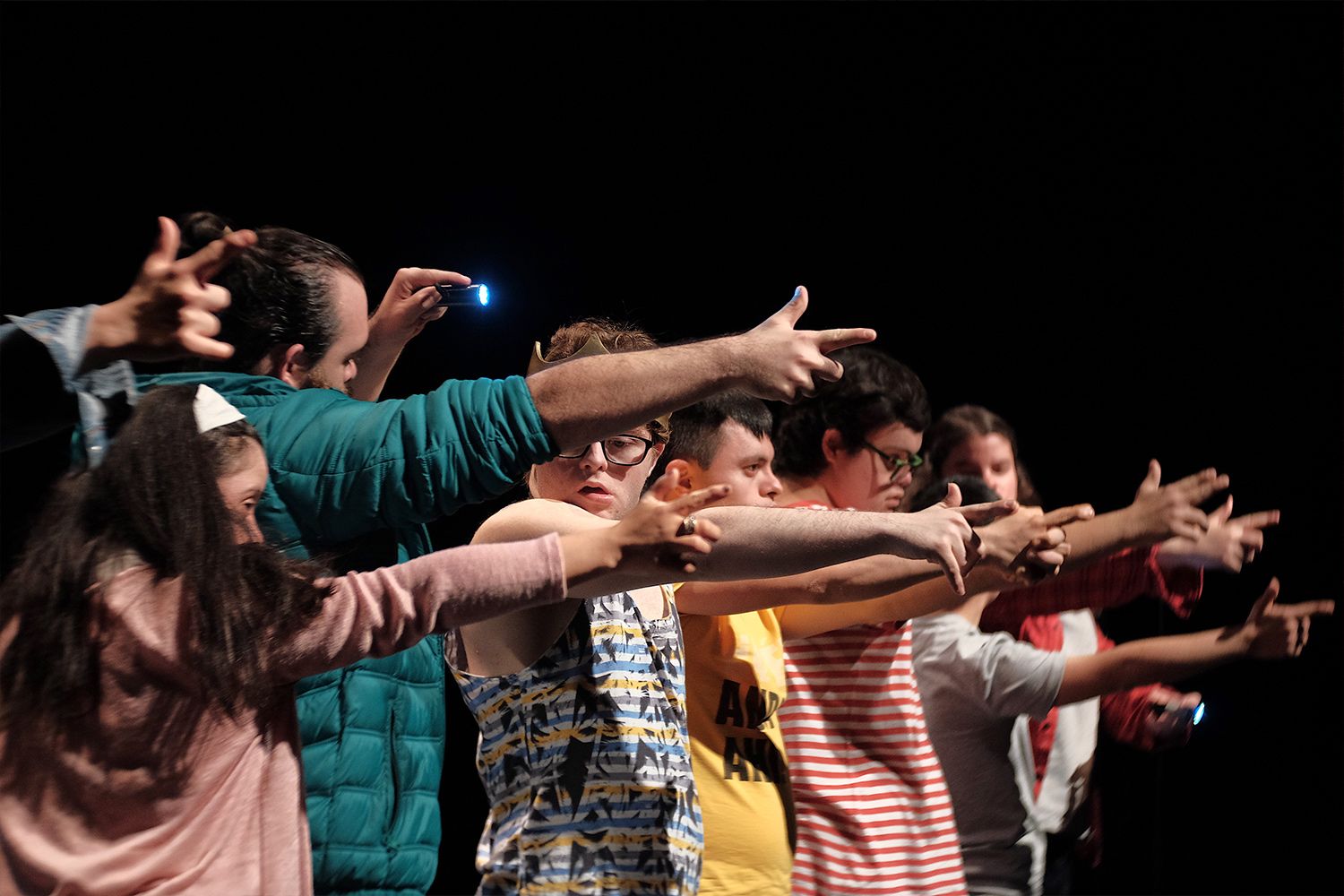 Eight actors with Down's syndrome in a free interpretation of Shakespeare's masterpiece, combining power and humor.
Disability has relegated so many people to the sidelines, hiding them away. Here is a very free approach to Shakespeare's play, featuring eight actors with Down's syndrome. Chela De Ferrari, who founded the Teatro La Plaza in Lima, Peru, gives them the opportunity to express themselves. She explores the violence of societies so centered on what is deemed normal that the very power of life can be extinguished. Here, in an impressive choreography as a group venture, views are turned upside down, as are prejudices. The political and family tragedy leading to the death of Ophelia and Hamlet makes us face up to the way we behave when dealing with others and with differences.
Language
In Spanish
Overtitled in French
Dramaturgy, direction & text Chela De Ferrari
TEATRO LA PLAZA
Joint direction, assistant for dramaturgy & text Claudia Tangoa, Jonathan Oliveros, Luis Alberto León Vocal coach Alessandra Rodríguez Choreography Mirella Carbone Visuals Lucho Soldevilla Lighting design Jesús Reyes
With Octavio Bernaza, Jaime Cruz, Lucas Demarchi, Manuel García, Diana Gutierrez, Cristina León Barandiarán, Ximena Rodríguez, Álvaro Toledo
PRODUCTION Teatro La Plaza. EXECUTIVE PRODUCTION AND DISTRIBUTION en Europe Carlota Guivernau. WITH SUPPORT FROM Onda, office national de diffusion artistique. JOINTLY PRODUCED BY Théâtre de la Ville-Paris – Festival d'Automne à Paris. Créé en octobre 2019 au Teatro La Plaza de Lima.