23-24 Season
THE SEAGULL
Anton Tchekhov, Brigitte Jaques-Wajeman • Cie Pandora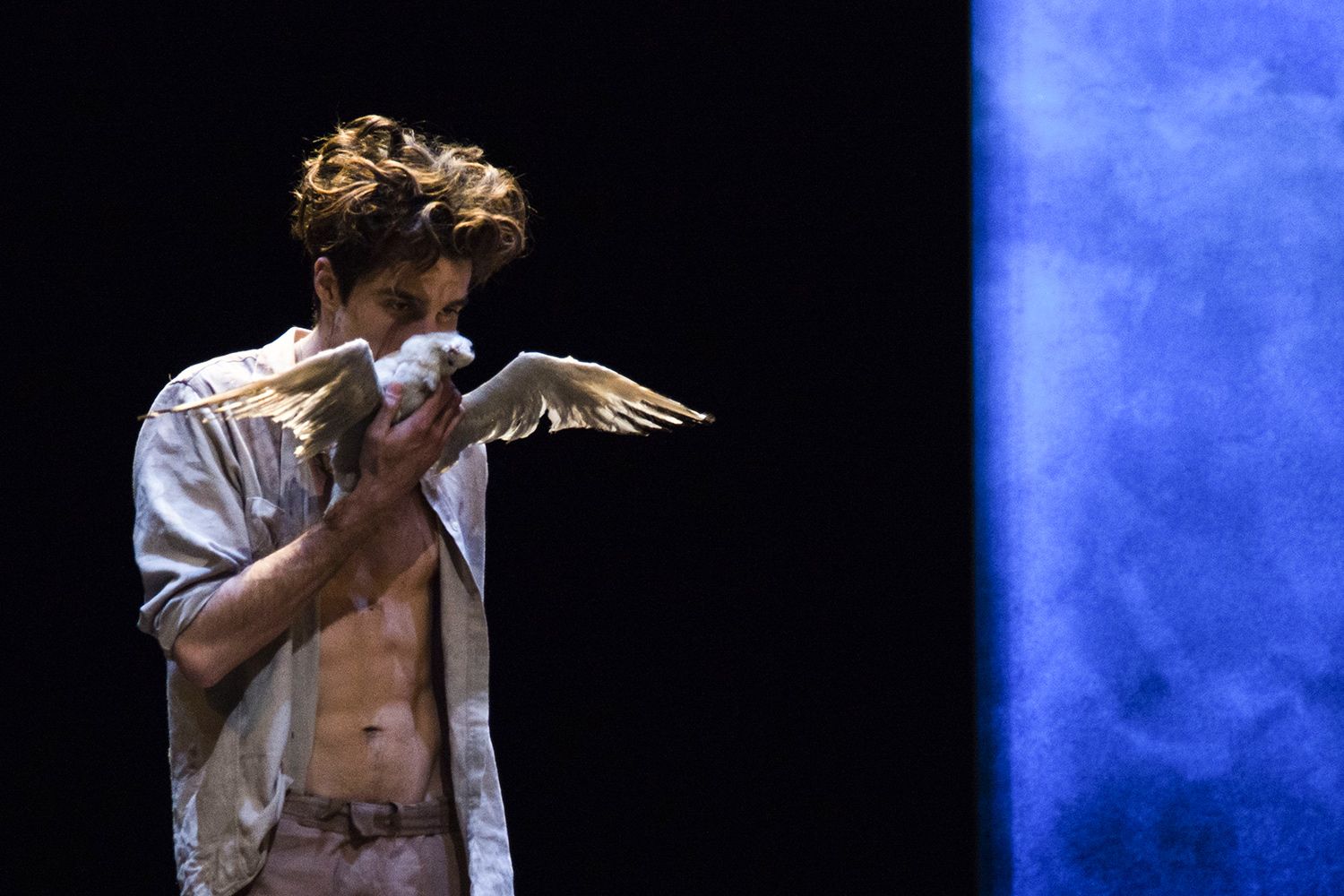 « IT'S A PLAY: THERE ARE FOUR FEMALE ROLES AND SIX MALE ROLES… COUNTRYSIDE WITH A VIEW OVER A LAKE; PLENTY OF CONVERSATION ABOUT LITERATURE, NOT MUCH ACTION, FIVE TONS OF LOVE. » ANTON CHEKHOV
Two generations of artists, one pitted against the other: a young writer dreaming of a new form of dramatic art; his mother, a celebrated actor refusing to acknowledge that he has any talent whatsoever; a writer who, while highly successful, has doubts about the value of his work; a young woman willing to tackle every ordeal, no matter how difficult so that she can achieve her dream of an acting career. Whether artists or onlookers, every character is expecting to get something of great import from the theater, and is wondering about so many things: how to write, how to perform, how to render life on stage with all its contrasts and paradoxes, yet without being simplistic? How can the passage of time be depicted? How can love and disenchantment be depicted?
« We thought we knew The Seagull, but this is a new discovery. [...] Brigitte Jaques-Wajeman reveals even more of the work. » TÉLÉRAMA
Accessibility
REPRÉSENTATION EN AUDIODESCRIPTION
Auteur Anton Tchekhov Direction Brigitte Jaques-Wajeman
CIE PANDORA
French text Gérard Wajcman Scenography Grégoire Faucheux Artistic collaboration François Regnault & Clément Camar-Mercier Stage props Franck Lagaroje Lighting design Nicolas Faucheux Original sound design Stéphanie Gibert Costumes Chantal de la Coste Assistant to the director Pascal Bekkar
With Pauline Bolcatto, Raphaël Naasz, Bertrand Pazos, Raphaèle Bouchard, Sophie Daull, Timothée Lepeltier, Pascal Bekkar, Fabien Orcier, Vincent Debost / Luc Tremblais, Hélène Bressiant / Sophie De Fürst
---
SOUND AMPLIFICATION
FOR ALL PERFORMANCES
---
PERFORMANCE IN AUDIO DESCRIPTION
Thursday february 1st | 8:30 PM
COPRODUCTION Théâtre de la Ville-Paris – Compagnie Pandora. WITH SUPPORT OF Théâtre de Saint-Maur-des-Fossés – DRAC Île-de-France.
Wed 31 Jan 2024
8:00 PM
From €8 to €30
Thu 1 Feb 2024
8:00 PM
From €8 to €30
Fri 2 Feb 2024
8:00 PM
From €8 to €30
Sat 3 Feb 2024
8:00 PM
From €8 to €30
Sun 4 Feb 2024
3:00 PM
From €8 to €30
Tue 6 Feb 2024
8:00 PM
From €8 to €30
Wed 7 Feb 2024
8:00 PM
From €8 to €30
Thu 8 Feb 2024
8:00 PM
From €8 to €30
Fri 9 Feb 2024
8:00 PM
From €8 to €30
Sat 10 Feb 2024
8:00 PM
From €8 to €30
Sun 11 Feb 2024
3:00 PM
From €8 to €30