23-24 Season
LIVE
Stéphanie Aflalo • CONCERT - PERFORMANCE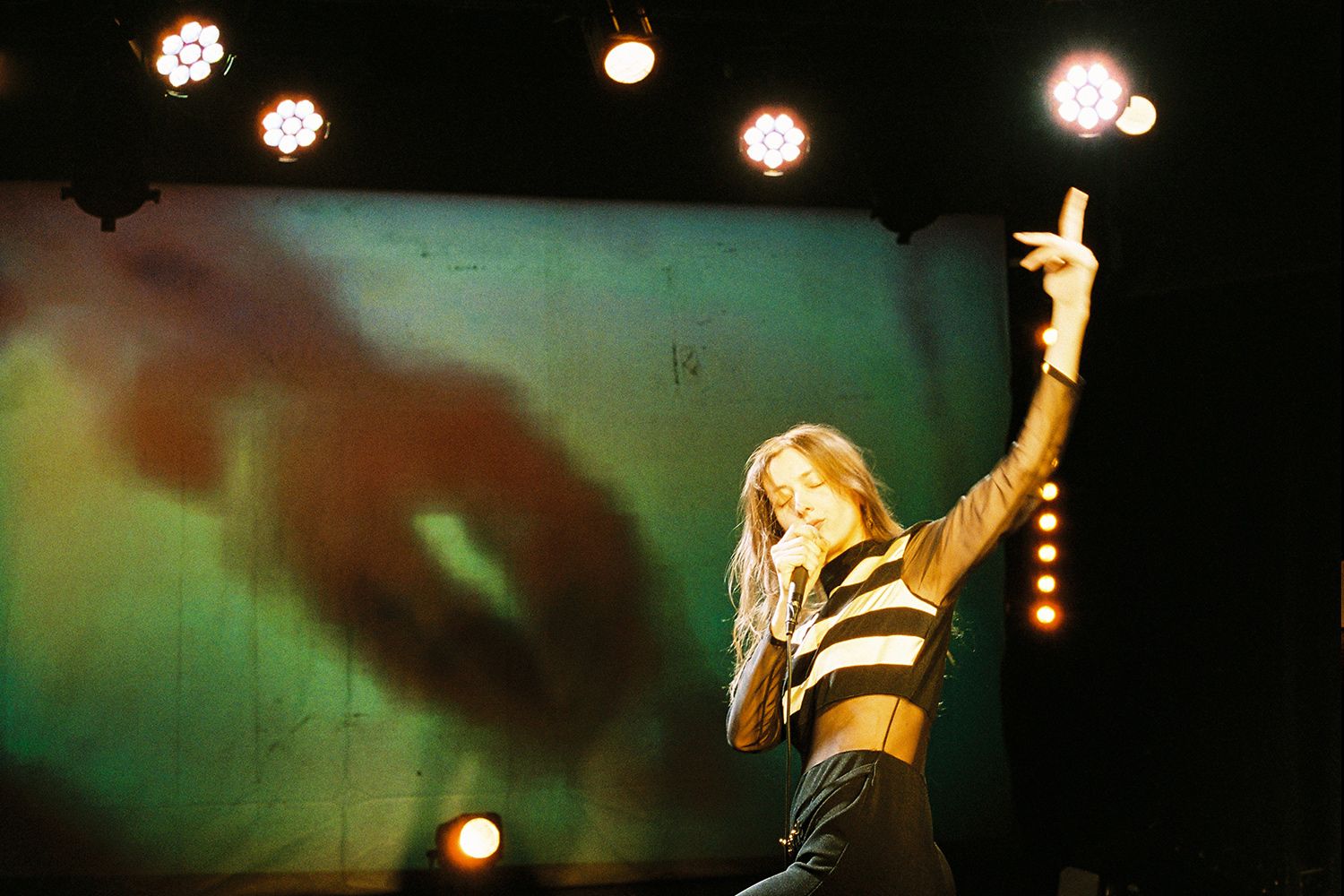 Stéphanie Aflalo, author, composer, performer, director, actor, drummer, guitarist, pianist, dancer and lighting designer, presenting a live performance with supreme humor.
On stage in a huge venue where the audience is going wild, the professional entertainer is giving her finest performance, singing and talking to fans. The show is a smart, witty version of the strange codified ritual of the pop concert. Perhaps the symbiotic bond between star and audience is another expression of the parent-baby bond. Somewhere between burlesque and stand-up comedy, the show addresses basic concepts of performance, of transcending limits, i.e. issues that concern not only the performing arts, sport and business, but also focus on the cult of personality seen, strangely enough, in both the star system and totalitarian regimes.
Original idea, text, performance & composition Stéphanie Aflalo
Video Pablo Albandea Collaboration on music and Sound design Léo Kauffmann Lighting design Philippe Ulysse
PRODUCTION johnny stecchino. EXECUTIVE PRODUCTION Latitudes Prod.-Lille. COPRODUCTION La Pop, La Villette. WITH SUPPORT FROM Hauts-de-France – la SPEDIDAM.
Sat 17 Feb 2024
8:00 PM
From €8 to €22
Sun 18 Feb 2024
3:00 PM
From €8 to €22
Mon 19 Feb 2024
8:00 PM
From €8 to €22
Wed 21 Feb 2024
8:00 PM
From €8 to €22
Thu 22 Feb 2024
8:00 PM
From €8 to €22
Fri 23 Feb 2024
8:00 PM
From €8 to €22