choreographer
Jan Martens
Place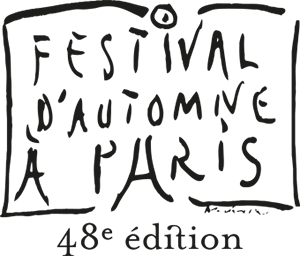 Description
Belgium found its new star: Jan Martens. Flemish, free-dancer and 100% irreducible, he holds a radical and staggering time for the future.
A hardcore nightclub and a collection of short stories. A dancing stroll as out of a book page. A drummer surfing between punk, jazz, hip hop and electronic music. Three dancers and a wild meditation where every lull period's followed by a new explosion. After memorable "The Dogs Days are Over", here you have "Rule of three", brand new piece by Jan Martens, capable of transporting his audience like no other.
choreographer Jan Martens
live music created & interpreted by NAH costumes Valérie Hellebaut lights Jan Fedinger playwright / rehearsal Greet Van Poeck with Steven Michel, Julien Josse, Courtney May Robertson and/or Dan Mussett with short stories of Lydia Davis Ecrire et Poils de chien of Histoire réversible by Lydia Davis, trad. Anna Rabinovitch, Christian Bourgois editeur, 2016. Et soudain la peur de Kafka aux Fourneaux, by Lydia Davis, trad. Marie-Odile Fortier-Masek, Editions Phébus, Paris, 2009.