Saison 2018-2019
Gaëlle Bourges
Ce que tu vois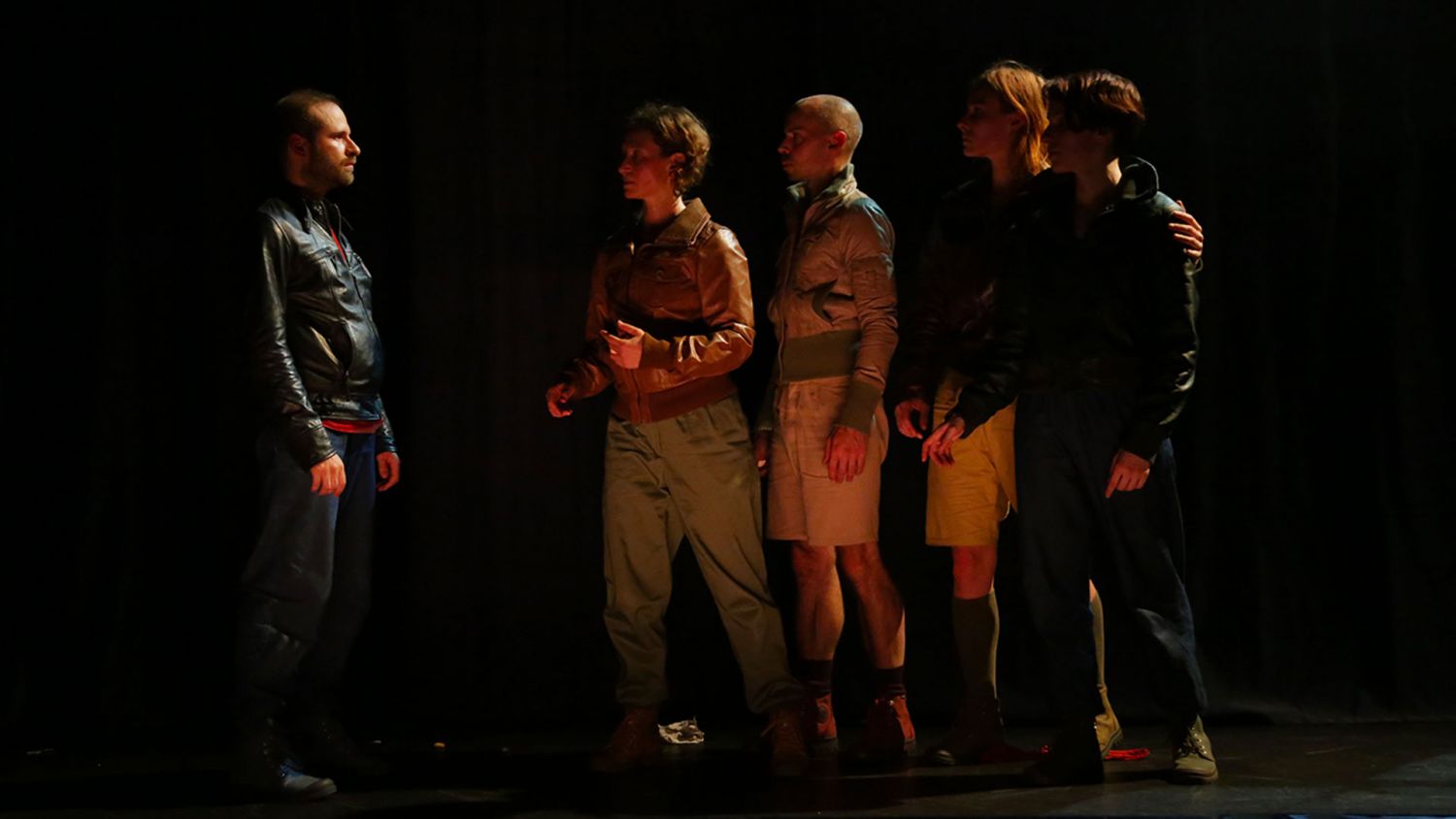 Averting the apocalypse, dancing out of medieval tapestry, connecting times and civilizations: Gaëlle Bourges' works enlighten the woman's body throughout Art History.
Choosing such title as « Ce que tu vois » (What you see), Gaëlle Bourges nonchalantly highlights the basis of her pictorial art-loving approach: gazing, contemplating, but also giving details, extracting shards to draw the line of a personal narrative hemmed by information. After « The Lady with the Unicorn » in « Conjurer la peur » and Lascaux cave in « Lascaux »(1), Gaëlle Bourges and her five performers halt in front of « Angers' Tapestry of Apocalypse » seen in the light of « The Apocalypse of John» and in Chris Marker's film « La Jetée ». The nexus of union in a kaleidoscope of images and stories that Gaëlle Bourges will articulate in order bring them in tune with her own peculiarity, is the doomsday motif, or, the end of an exploding world.
(1) « Conjurer la peur » and « Revoir Lascaux » have been part of Théâtre de la Ville 17-18 season, in Théâtre des Abbesses and Espace Cardin. From April 3 to 7, 2019, Gaëlle Bourges will also present « Le Bain » (The Bath), a work for young audiences.
Jeanne Liger
conception, story Gaëlle Bourges d'après La Tenture de l'Apocalypse d'Angers
lighting design Abigail Fowler Music Stéphane Monteiro alias Xtronik, Erwan Keravec with Gaëlle Bourges, Agnès Butet, Camille Gerbeau, Alice Roland, Pauline Tremblay, Marco Villari & la participation d'un groupe d'enfants
Wed 20 Mar 2019
8:00 PM
10 à 26€
Thu 21 Mar 2019
8:00 PM
10 à 26€
Fri 22 Mar 2019
8:00 PM
10 à 26€
Sat 23 Mar 2019
8:00 PM
10 à 26€
Sun 24 Mar 2019
4:00 PM
10 à 26€