KHASHABI THEATRE
Theater
Hash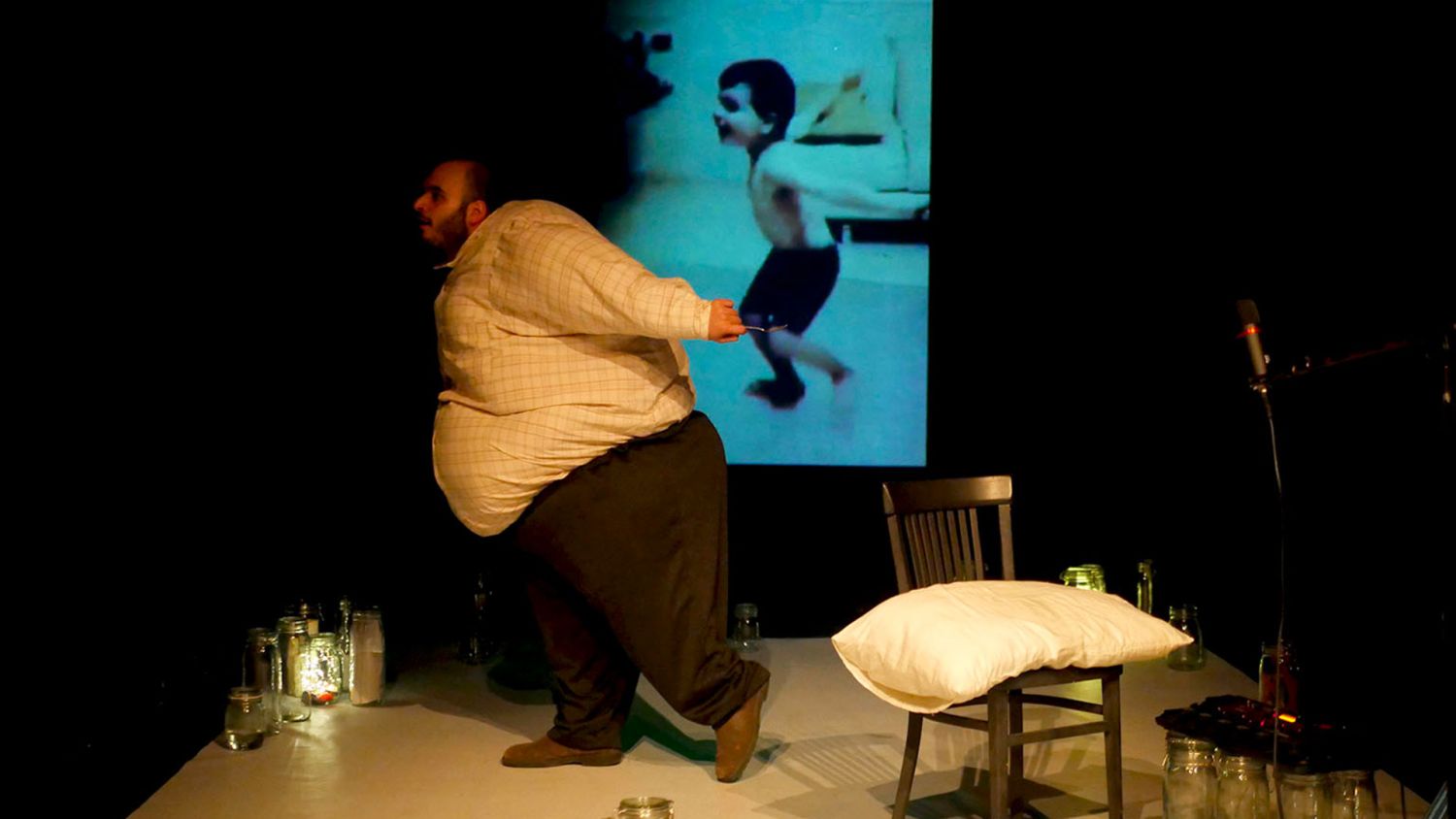 Text, Direction & Dramaturgy
Bashar Murkus
Place
Language
In Arabic
Overtitled in French
Schedules

according to the days of performance
17:00 / 20:00
Ticketing opens on 2/11/20
Early ticketing opens on "11/18/19"
Description
Somewhere between claustrophobia and a metaphor of the contemporary world, Bashar Murkus delivers a stinging satire of the society of consumption.
Imagine a relatively narrow space. A bedroom, for example. Imagine that the person who lives there no longer moves, as if he has taken root. What is happening to him? What becomes of his past, his future—even his present? This situation bordering on science fiction is strikingly represented in this production conceived by Bashar Murkus, who lives and work in Haifa, through the observation of a man immobilized in a room, terrified of sticking his nose out the door. Under the icy eye of an outside authority known as HASH, this recluse looks like an absolute guinea pig whose willingness to participate is anything but obvious. While he tries to remember his past, he constantly puts on weight. Soon, he won't be able to take it anymore. Operating beyond claustrophobia, this cruel device at the intersection of the One Thousand and One Nights and Kafka proves to be an intriguing metaphor of the contemporary world.
Hugues Le Tanneur
Text, Direction & Dramaturgy Bashar Murkus
set design Majdala Khoury Video Nihad Awidat lights Moody Kablawi Choreography Samaa Wakim
with Henry Andrawes