DÈS 8 ANS
Danse / Tout public dès 8 ans
Nos amours bêtes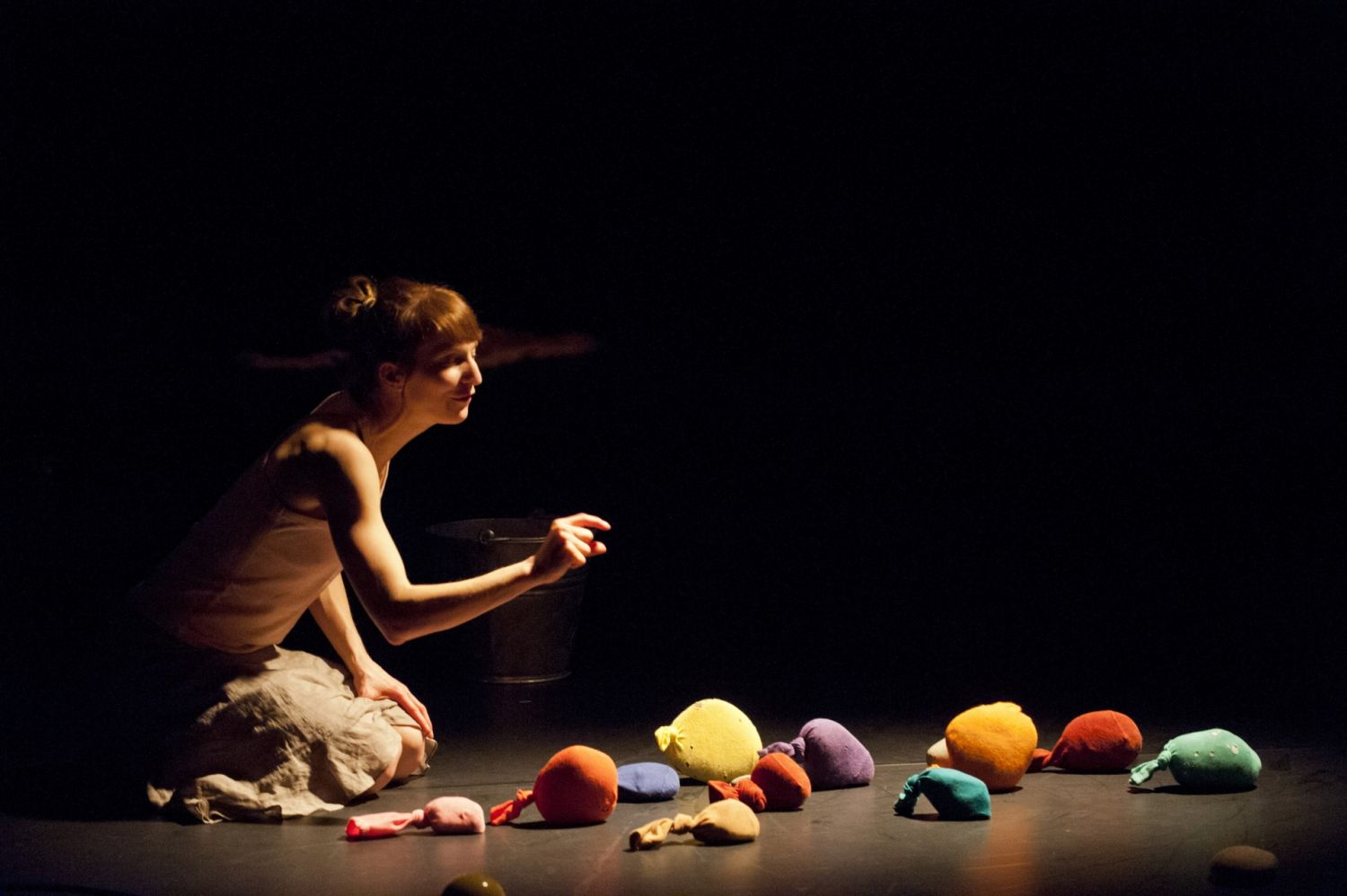 CHOREOGRAPHY & DIRECTION
Place
Schedules

according to the days of performance
10:00 / 14:30 / 17:00
Ticketing opens on 1/11/21
Early ticketing opens on "11/9/20"
En abonnement dès le 27/08/2020
Description
LOVE, BEAUTY, AND ANIMALITY: AN UNSETTLING TALE, DANCED LIKE A CHILDREN'S GAME.
A man finds a sealskin near a cave and hides it in his home. Later, at the same place, a naked woman, in tears. He comforts her and they have a flock of children! But one day the woman finds the sealskin. It is her own skin… Ambra Senatore and Fabrice Melquiot, a virtuoso at writing plays for young audiences, plunge us into the mystery of our animal side. The performers are simultaneously narrators, sound effects technicians, and dancers playing the children. Everything was written on stage, laughing and shivering all the way, with our children's games as a starting point. An infectiously cheerful festival of happy turbulence!
Thomas Hahn
CHOREOGRAPHY & DIRECTION Ambra Senatore
original text Fabrice Melquiot, based on the islandic tale The Sealskin // music & sound creation Nicolas Lespagnol Rizzi // Lights Joël L'hopitalier // direction Assistants Caterina Basso, Elisa Ferrari // Costumes Cécile Choumiloff
with Antonio Buil, Arnaud Huguenin, Madeleine Piguet Raykov, Barbara Schlittler (cast in progress)