KURDISTAN / IRAN
Confrérie Qâdiriyya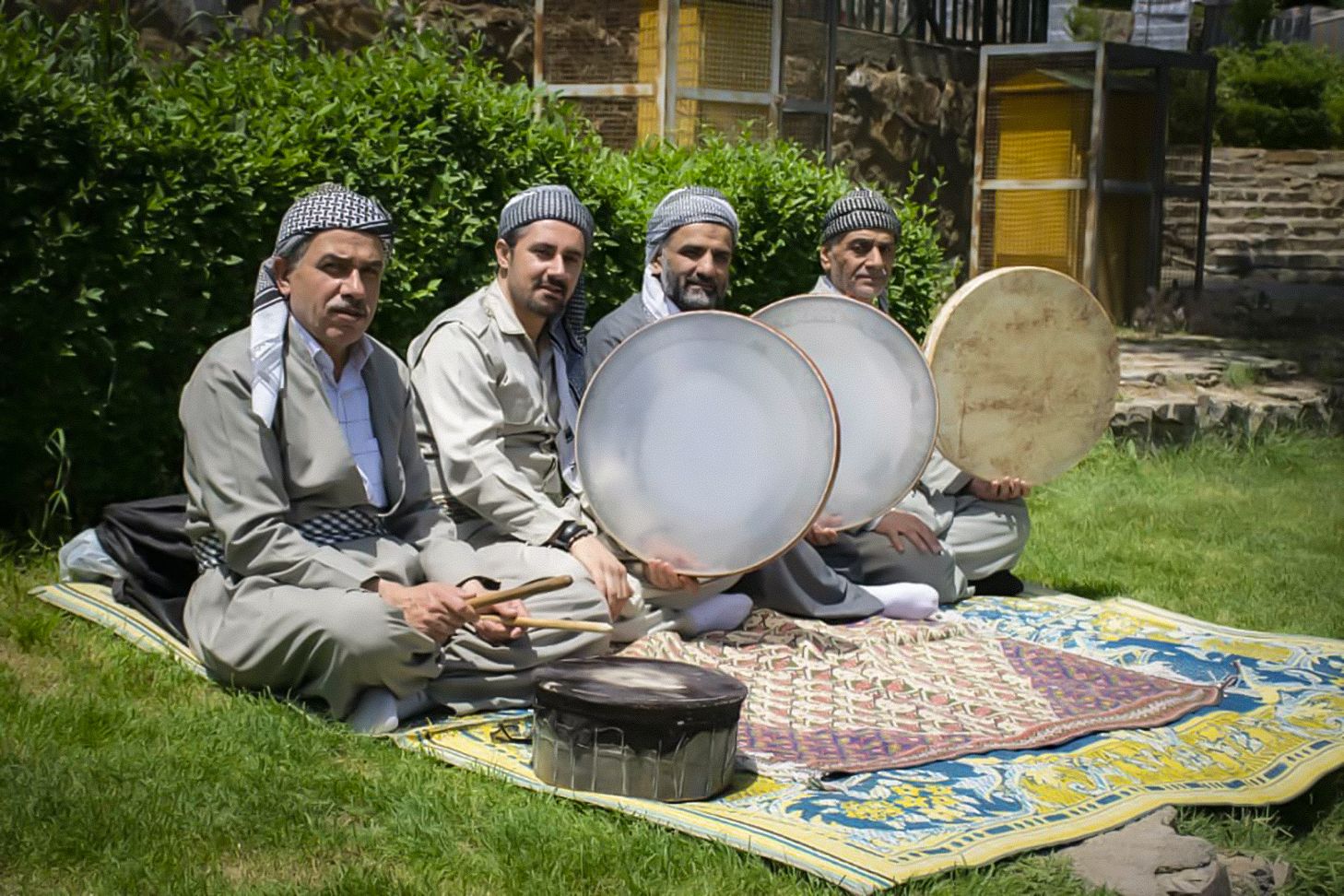 Ticketing opens on 1/13/21
Early ticketing opens on "11/9/20"
En abonnement dès le 27/08/2020
The Qadiriyya is one of the most popular Sufi orders. It was founded by Abdul Qadir Gilani (1077-1166), who was said to be a native of Gilan in Kurdistan. At the beginning of the 18th century, the Qadiriyya prospered in the region through various branches (khandan) that each had their own centers and delegates (khalife). The Kasnazani branch, whose center is in Baghdad, has many hubs on both sides of the Iran-Iraq border. The hadra or qadiri devotional assemblies follow a model common in most orders, which consists of prayers and litanies in Arabic (wird) and in chanted formulas (zikr) taken from the Koran or the divine names. Kurd Qadiris stand out among all the dervishes of the Middle East for their repertoire of songs in Kurdish, Persian, and Arabic, accompanied by large frame drums (daf) and timbals (tabl) beating specific rhythms. These songs arrive in the meditative phase of pure listening (samâ' with silent zikr, khafi), as well as in the scansion phase (zikr jahri) that takes place in a standing position (zekrqiyam or here). The dervishes then coordinate their body movements and drive the emotion to its highest level of intensity, bringing about an "epiphanic presence" (hadra) that is the ritual's ultimate purpose.
Country KURDISTAN / IRAN
KHALIFEH JALAL ZAND SALIMI VOICE
HOSSEIN FASHIRI, TOFIGH BEHJOURI DAF
MOKHTAR ZAND SALIMI DAF & VOICE
AND 2 MUSICIANS