CONCERT / DIRECTION MUSICALE JUANJO MOSALINI
Marathon Piazzolla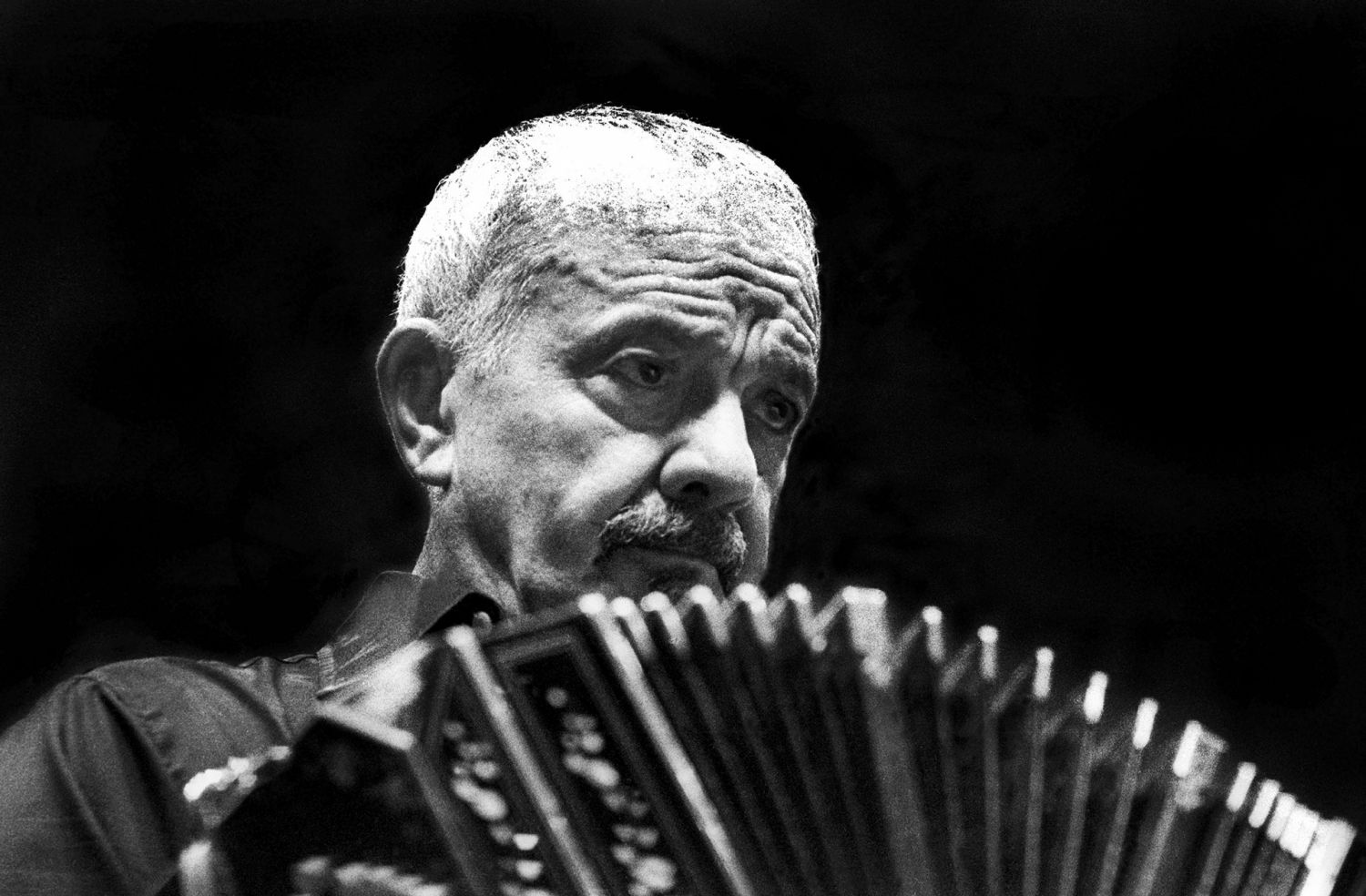 Ticketing opens on 3/11/21
Early ticketing opens on "2/8/21"
En abonnement dès le 27/08/2020
Description
ASTOR PIAZZOLLA, THE MASTER OF ARGENTINE TANGO, TURNS 100.
Generations of aficionados of the demanding art of tango danced to the music of the bandoneon player and composer Astor Piazzolla. In 1954, during his first stay in Paris, he made a record with the musicians of the Orchestre de Paris. The compositions he wrote were the foundation stones of the edifice he would define as "tango nuevo." But rather than a new tango, what Astor Piazzolla actually created was a style in its own right. He would become the greatest ambassador of bandoneon. Astor Piazzolla's revelation in Paris, where tango is woven into cultural life, was a response to tango's first stop in France during the roaring twenties. Today this relationship lives on and has intensified to the point that new generations brilliantly and masterfully interpret this music in France. For this one-time-only concert, Juanjo Mosalini brings together part of this new lineage of artists, long-time accomplices in the art not only of reproducing a score but more importantly a style of playing that gives Astor Piazzolla's music its meaning. Each of them succeeds in attaining this goal while leaving his or her own mark on the repertoire. This "Piazzolla Marathon" to celebrate the hundredth anniversary of Astor's birth at Mar del Plata will begin with the repertoire Piazzolla wrote for his "Octeto Buenos Aires" upon returning to Buenos Aires. It will continue with nearly the entire repertoire he wrote for his most emblematic group: the quintet with violin, piano, bass, and guitar accompanying the bandoneon.
JUANJO MOSALINI, JUAN JOSÉ MOSALINI, WILLIAM SABATIER, CARMELA DELGADO, LYSANDRE DONOSO BANDONEONS
EMILIE ARIDON-KOCIOTEK, IVO DE GREEF PIANOS
AURÉLIE GALLOIS, MATHIAS NAÓN VIOLINS
GERSENDE PÉRINI VIOLONCELLE LUCAS EUBEL FRONTINI, LEONARDO TERUGGI double bass
ADRIEN MERAHI, ADRIAN FIORAMONTI electric guitars