Saison 2021-2022
Lia Rodrigues
Exercice M, de Mouvement et Maré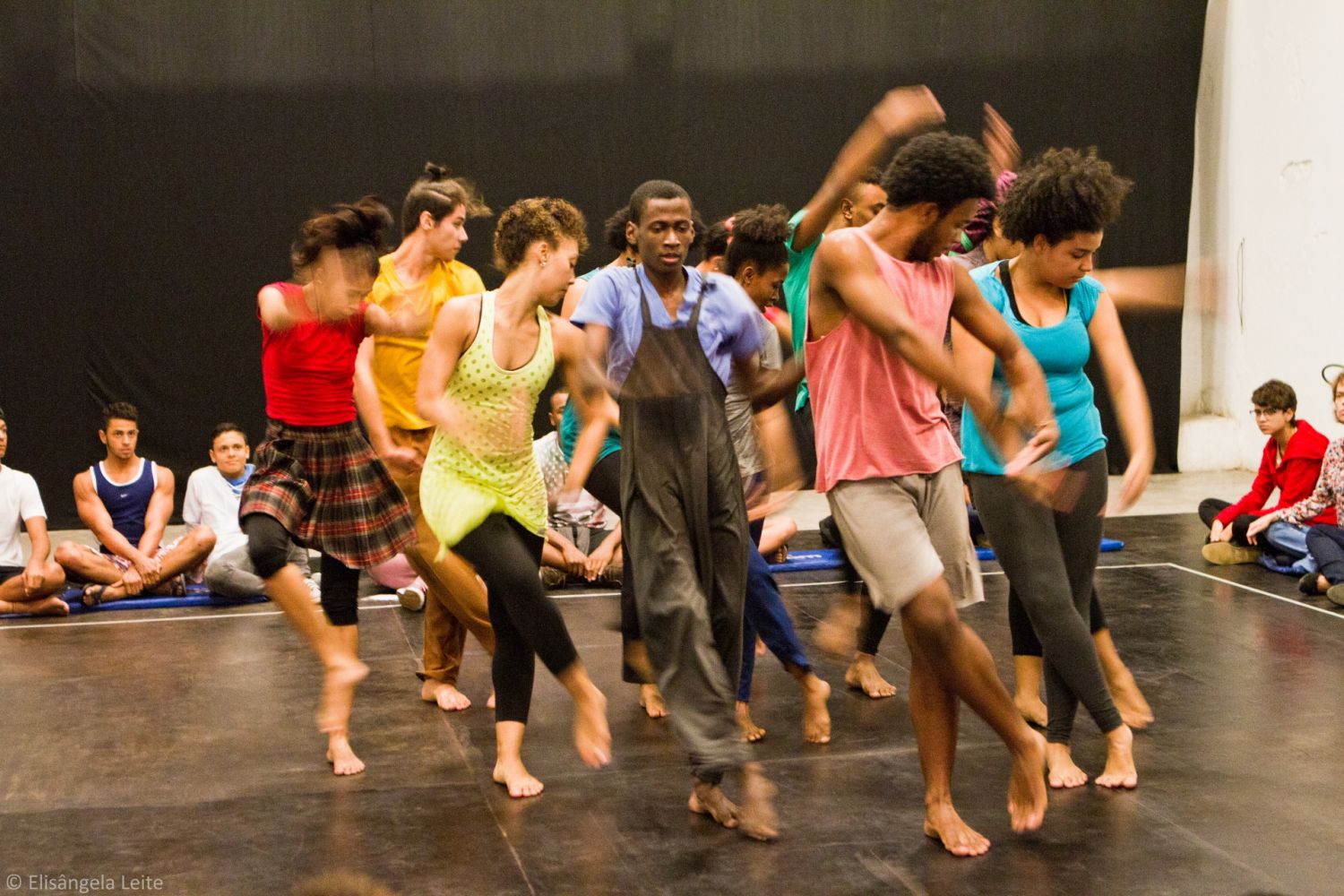 An artistic portrait of the Brazilian choreographer depicted by students from her school who have come from Rio to present it.
In one of the largest favelas in Rio de Ja¬neiro is the contemporary dance school which Lia Rodrigues opened in 2011, turning an old warehouse into an arts center. Many young graduates of the Free Dance School of Maré have joined her company, the Lia Ro¬drigues Companhia de Danças, and gone on to professional careers, performing her original works, being part of the adventure of the Brazilian version of May B, a major work by Maguy Marin.
This is now the first time that a group of students has come to Paris to convey their message to audiences through dance, performing a solo, one by one and then in duos, embracing the stormy and sunny universe of their director. Together with her, they have adapted a quartet, performed here with ten dancers, and originally part of Ce dont nous sommes faits, a work that was a bombshell when premièred in 2001 and marked the beginning of the grand career of Lia Rodrigues.
Schedules
17:00, 18:00, 19:00, 20:00, 21:00
DIRECTION GÉNÉRALE & CRÉATION Lia Rodrigues
ASSISTANTE À LA DIRECTION & RÉPÉTITRICE AMÁLIA LIMA // COORDINATION PÉDAGOGIQUE GABRIEL LIMA // MUSIQUE ZECA ASSUMPÇÃO
AVEC 10 DANSEURS
Mon 6 Dec 2021
7:00 PM
10 € to 22 €
Tue 7 Dec 2021
7:00 PM
10 € to 22 €
Wed 8 Dec 2021
7:00 PM
10 € to 22 €
Thu 9 Dec 2021
7:00 PM
10 € to 22 €
Fri 10 Dec 2021
6:00 PM
10 € to 22 €
Fri 10 Dec 2021
9:00 PM
10 € to 22 €
Sat 11 Dec 2021
5:00 PM
10 € to 22 €
Sat 11 Dec 2021
8:00 PM
10 € to 22 €