CHORÉGRAPHIE & DIRECTION
Place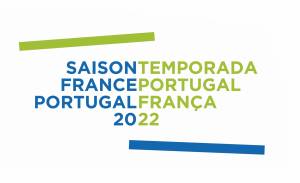 Schedules

according to the days of performance
18:00 / 20:00
Ticketing opens on 2/7/22
Early ticketing opens on "2/7/22"
Description
A lucid and humorous journey through the outlandish imagination of our dreams – baroque, surreal, musical and more.
Is it truly impossible to fathom our dreams? Tânia Carvalho navigates a path between day and night, conjuring up elements that haunt our nights, and enjoying herself while doing so. Dance is the mode of expression for the visual and musical artist from Portugal who has now composed a series of tableaux vivants featuring seven creatures from the dream world: tragic, Beckett-like clowns, burlesque, baroque or reminiscent of the Caravaggisti. As the musical coryphaeus, she provides the piano accompaniment, challenging Chopin with her own compositions.
Tânia Car¬valho was seen for many years as an artistic guerrilla, has retained her early folly with the freedom of imagination that can inspire the powerful writing of works for large ensembles: a rich and lively architecture of bodies dressed in curious costumes that she designed with great wit and imagination. Remarkable! Intriguing!
CHORÉGRAPHIE & DIRECTION Tânia Carvalho
ASSISTANT DE RÉPÉTITION LUÍS GUERRA // MUSICIENS ANDRÉ SANTOS, TÂNIA CARVALHO // MUSIQUE FRÉDÉRIC CHOPIN, TÂNIA CARVALHO // LUMIÈRES ANATOL WASCHKE, TÂNIA CARVALHO // COSTUMES CLÁUDIO VIEIRA (PRINCIPALEMENT POUR LES ARTICLES SÓ DANÇA)
AVEC BRUNO SENUNE, CATARINA CARVALHO, CLÁUDIO VIEIRA, FILIPE BARACHO, LUÍS GUERRA, MARTA CERQUEIRA, PATRICIA KELEHER
---
AUTOUR DU SPECTACLE / CONCERT SAM. 12/03
Au piano ou sur un instrument de musique traditionnelle chinoise, sur des poèmes de Pessoa ou des textes de sa propre composition, Tânia Carvalho nous fera voyager le temps d'un concert à travers les océans, les tempêtes et les rivages, faisant surgir une étonnante palette de sentiments. Sauvagerie parfois, drôlerie toujours, un esprit libre.