CIRQUE / PERFORMANCE / TEMPS FORT JEUNES CRÉATEURS
Pli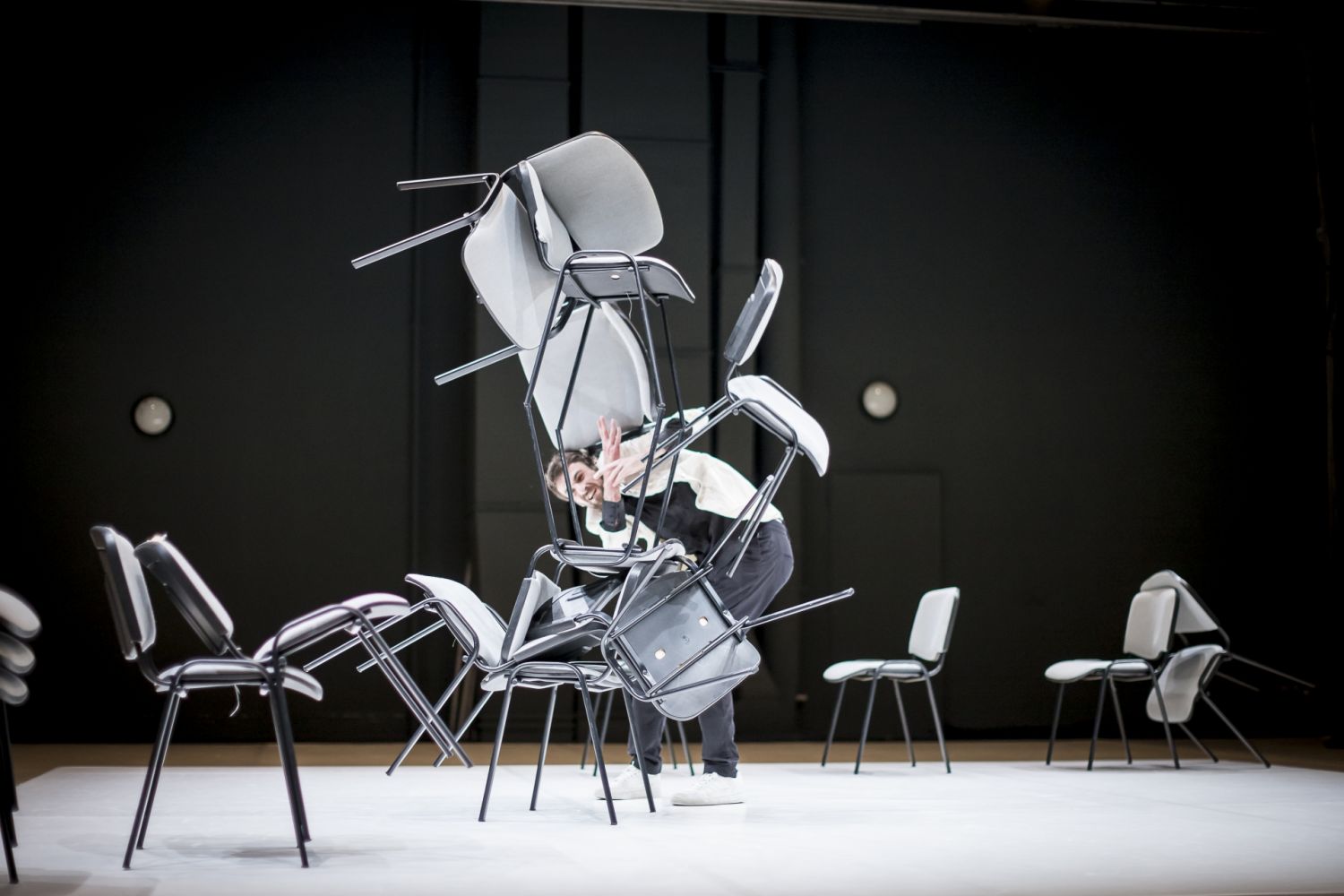 CONCEPT, CHORÉGRAPHIE & PERFORMANCE
Viktor Černický
Place
Ticketing opens on 4/14/22
Early ticketing opens on "4/16/22"
Description
A man, a game of musical chairs and an infinite range of possibilities. Building, collapsing, rebuilding, to the point of the absurd, to the point of laughter.
He may be a madman, a stoic Si¬syphus or just a scientist mid-experiment. Viktor Černický has 22 office chairs, arranging them in pyramids and cascades, in search of a system able to embrace ideals of physics and philosophy. The inspiration came from Leibniz, the last universal genius, and his thoughts on the best of all possible worlds. But Ionesco or Kafka could equally be seen as the spiritual patrons of our solitary demi-god whose humor is the humor of the absurd, in line with the Central European tradi¬tion and vision of human life. Viktor Černický, who has danced with the Brussels-based company Mossoux-Bonté and with Dominique Boivin in France, is now moving through the realms of dance, performance and even acrobatics, a universe that never stands still, and is therefore the best of all possible worlds.
CONCEPT, CHORÉGRAPHIE & PERFORMANCE Viktor Černický
LUMIÈRE ZUZANA REŽNÁ // DRAMATURGIE LUKÁŠ KARÁSEK // SCÉNOGRAPHIE DRAHOMÍR STULÍR