TEMPS FORT JEUNES CRÉATEURS
The Gyre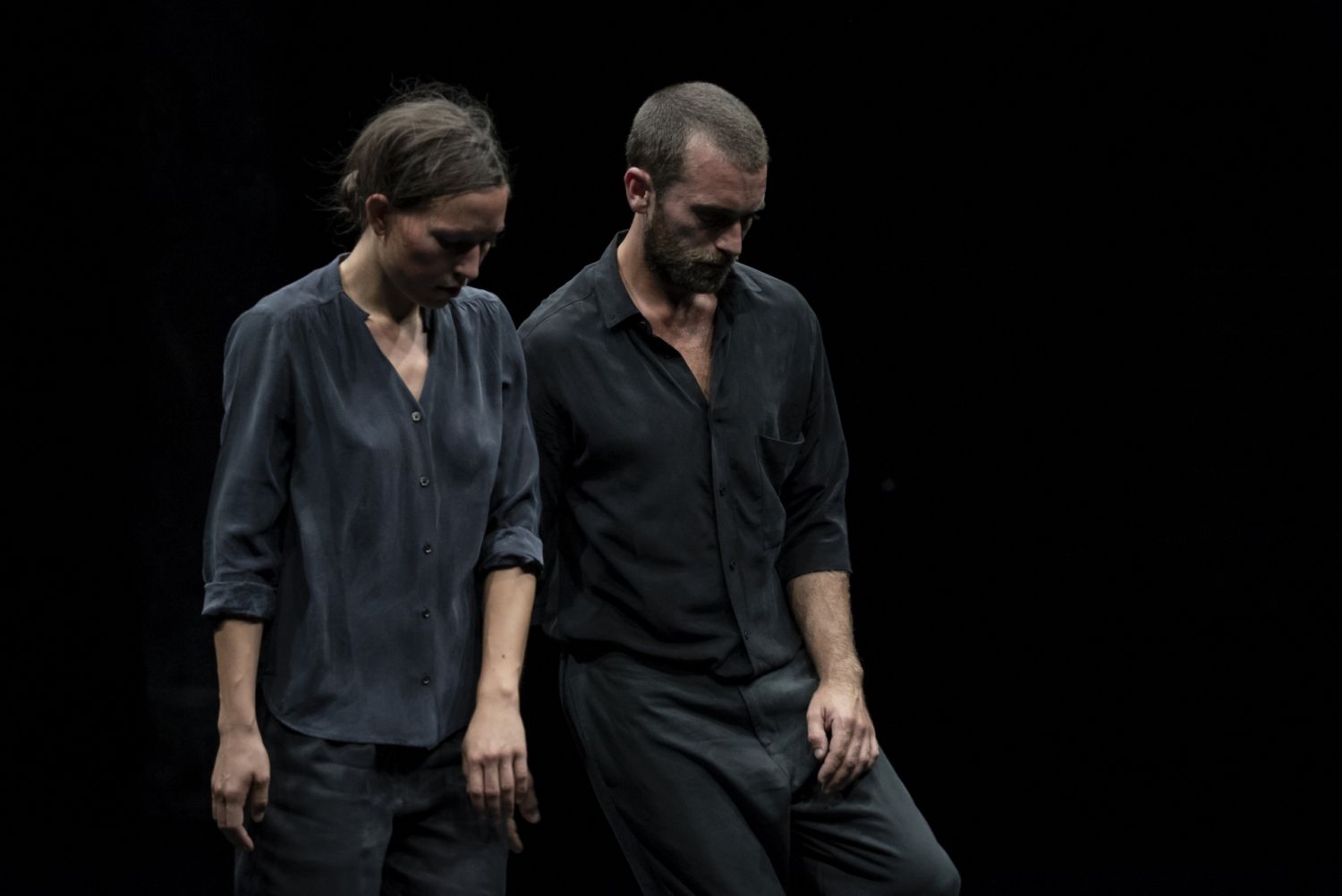 Description
A philosophical and meditative duet with one woman and one man in fusion, in a vortex gyrating to the point of vertigo, opening a thousand windows to intimacy and the world.
Angela Rabaglio from Switzerland and Micaël Florentz from France live in Brussels where they founded the Tumbleweed company, and stunned the world of dance with their first original work, The Gyre, so aptly named as the two dancers spin constantly, one around the other. The basic principle seems straightforward, then the performance becomes eve more fascinating as their gyrations, together with very precise movements, produce a hypnotic almost trance-like effect through the constant alteration of contours and positions. The me¬taphor may be interpreted in any number of ways, from the relationship between two people through to the laws of physics and the uni¬verse. The vortex, based on movements as simple as walking, and on the idea of touching, expresses the vertigo of the world, while also offering consolation.
Avec TUMBLEWEED
LUMIÈRES & SCÉNOGRAPHIE ARNAUD GERNIERS, BENJAMIN VAN THIEL // MUSIQUE (COMPOSITION ORIGINALE) DANIEL PEREZ HAJDU // OEIL EXTÉRIEUR DAGMAR DACHAUER
CONCEPT & INTERPRÉTATION ANGELA RABAGLIO, MICAËL FLORENTZ
---
AVEC LE SOUTIEN DU CENTRE WALLONIE-BRUXELLES/PARIS DANS LE CADRE DE SA PROGRAMMATION « HORS-LES-MURS CONSTELLATIONS » ET CELUI DE WALLONIE-BRUXELLES INTERNATIONAL.