Saison 2021-2022
Tânia Carvalho
Xylographie / As If I Could Stay There Forever / One of Four Periods in Time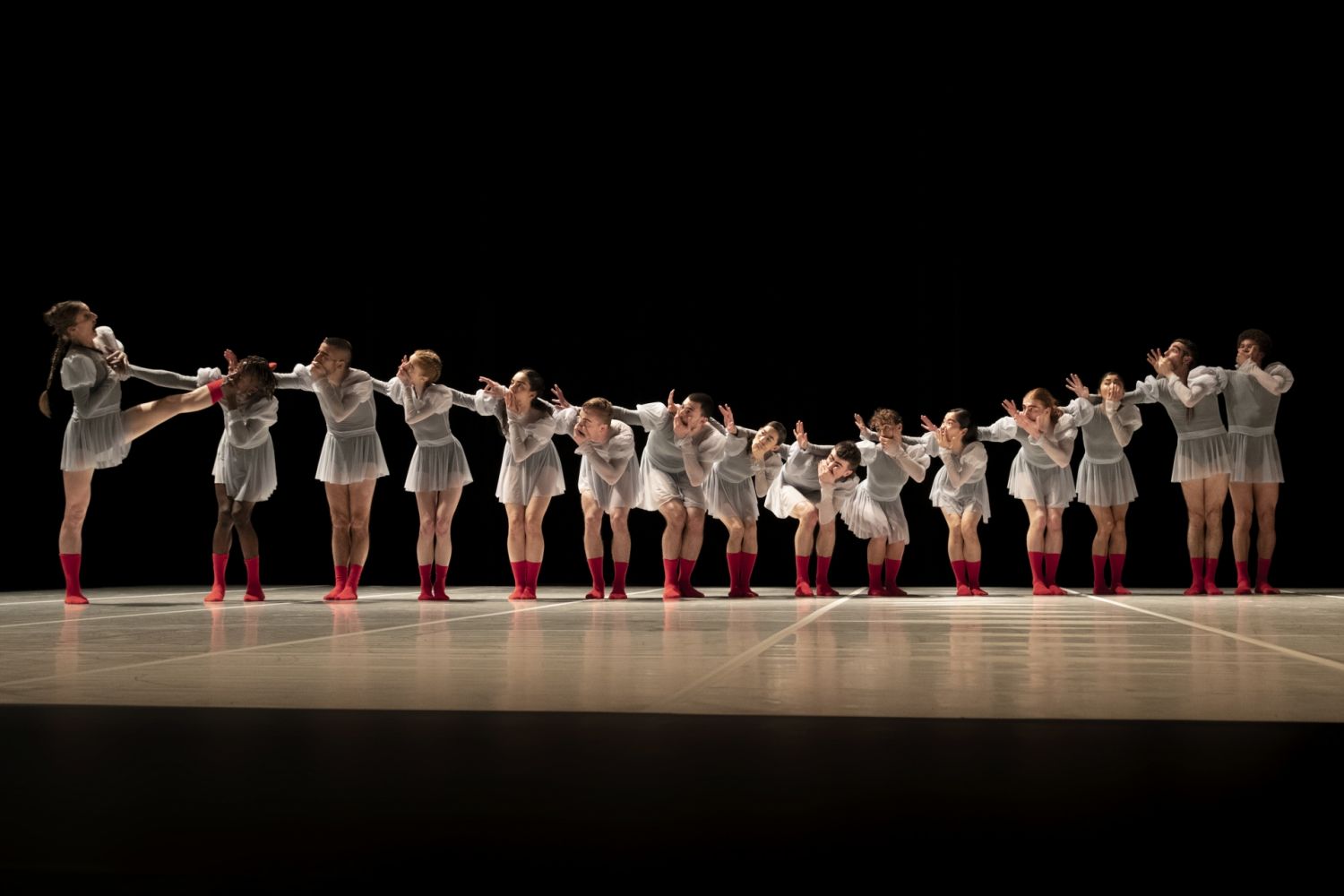 Tânia Carvalho, the rising star – a portrait of a choreographer who has revolutionized ideas on the corps de ballet.
Her dance is figurative but never narrative, and Tânia Carvalho is now a choreographer in great demand from leading repertoire companies. Her atypical and ever-changing view of the corps de ballet, comes from the perspective of a visual artist or mathematician, freely using resources from a kaleidoscope of styles and esthetics, moving and reinventing across the full range, from romantic to contemporary or expressionist.
In the work One of Four Periods in Time (Ellipsis), choreographed for the national ballet company in Marseille, the lively woman from Portugal has given free rein to her imagination, turning the entire company into the main protagonist. The choreography is a response to Xylographie, showing the influence of the Chinese printing technique dating back to the 5th century, and which was premièred in 2016 by the Lyon opera ballet company. Between the two is a solo work, clear and simple, but with assertive physical presence, and it is the work she herself performed in 2005, one of her very first works, and a perfect illustration of a rising star.
Schedules
15:00, 19:00, 20:00
Ballet national de Marseille CHORÉGRAPHIE Tânia Carvalho
---
Xylographie
AVEC 18 DANSEUR(SE)S
---
As If I Could Stay There For Ever
SOLO
---
One of Four Periods in Time (Ellipsis)
AVEC 15 DANSEUR(SE)S
Thu 19 May 2022
8:00 PM
12 € to 32 €
Fri 20 May 2022
8:00 PM
12 € to 32 €
Sat 21 May 2022
7:00 PM
12 € to 32 €
Sun 22 May 2022
3:00 PM
12 € to 32 €