Saison 2021-2022
Amandine Beyer / Gli Incogniti en trio / Quatuor Kitgut
Amandine Beyer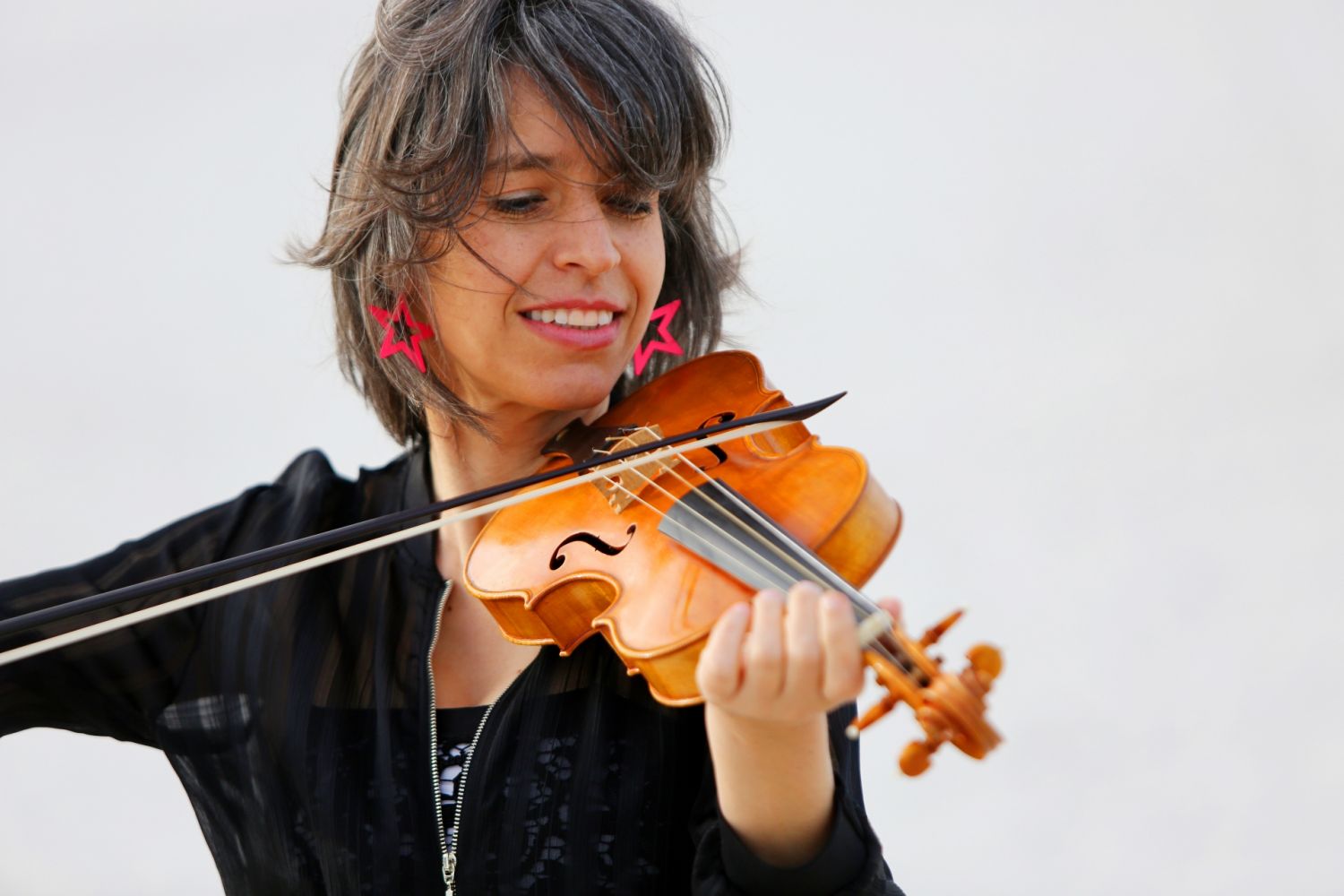 Baroques Masterpieces
SAT. 04/9
---
COUPERIN Second Concert royal (1722)
LECLAIR Sonata II, in E minor (1743)
DE CHAMBONNIÈRES Suite in F, Second Book (1670)
REBEL Sonata VI in B minor (1713)
RAMEAU (1683-1764) 5th Concert, Pieces for Harpsichord in Concert (1741)
---
The violinist Amandine Beyer, an associate artist of the Théâtre de la Ville, is a reference today in the performance of baroque and classical repertoire. Invited to perform as a soloist in the most prestigious concert halls around the world, she also dedicates herself to the Ensemble Gli Incogniti with whom she has recorded more than twelve albums, all of which have received critical acclaim. In a trio formation for this concert, the musicians of Gli Incogniti take the side of French music and present a variety of little gems that are dear to them. "I like better what touches me than what surprises me": this is how François Couperin qualified and contrasted French and Italian music. The influence of Italian music is still never far away and Rebel or Leclair, fascinated by it, offers a very personal adaptation. As for Couperin and Rameau, they perfectly embody this "touching" style specific to classicism.
---
Classical Masterpieces
SUN. 04/10
---
MOZART "Milanese" Quartet in F major, K. 158
HAYDN Quartet in E-flat major, op. 33 n° 2
MOZART Clarinet Quintet, in A major, K. 581
---
Amandine Beyer is a chamber musician at heart. The Kitgut Quartet, founded in 2015 with the remarkable soloists Naaman Sluchin, Josèphe Cottet and Frédéric Baldassare, all three members of the most famous European ensembles playing on period instruments, is a testament to this. With freedom, enthusiasm and sharing as their watchwords, they will bring to life two jewels of the golden age of the quartet: Haydn's Quartet op. 33 n° 2 and Mozart's "Milanese" Quartet K. 158, which are neither lacking in spirit nor verve. To close the concert, they will be joined by the talented clarinetist Mathieu Steffanus to perform Mozart's Quintet K. 581, a masterpiece of Masonic inspiration.
Price
5 € à 20 € le concert
Avec Amandine Beyer
SAM. 9/04
AMANDINE BEYER VIOLIN
BALDOMERO BARCIELA VIOLA DA GAMBA
ANNA FONTANA HARPSICHORD
---
DIM. 10/04
AMANDINE BEYER, NAAMAN SLUCHIN VIOLINS
JOSÈPHE COTTET VIOLA
FRÉDÉRIC BALDASSARE CELLO
MATHIEU STEFFANUS CLARINET
Sat 9 Apr 2022
4:00 PM
5 € à 20 € le concert
Sun 10 Apr 2022
11:00 AM
5 € à 20 € le concert