Saison 2022-2023
Hofesh Shechter
Contemporary Dance 2.0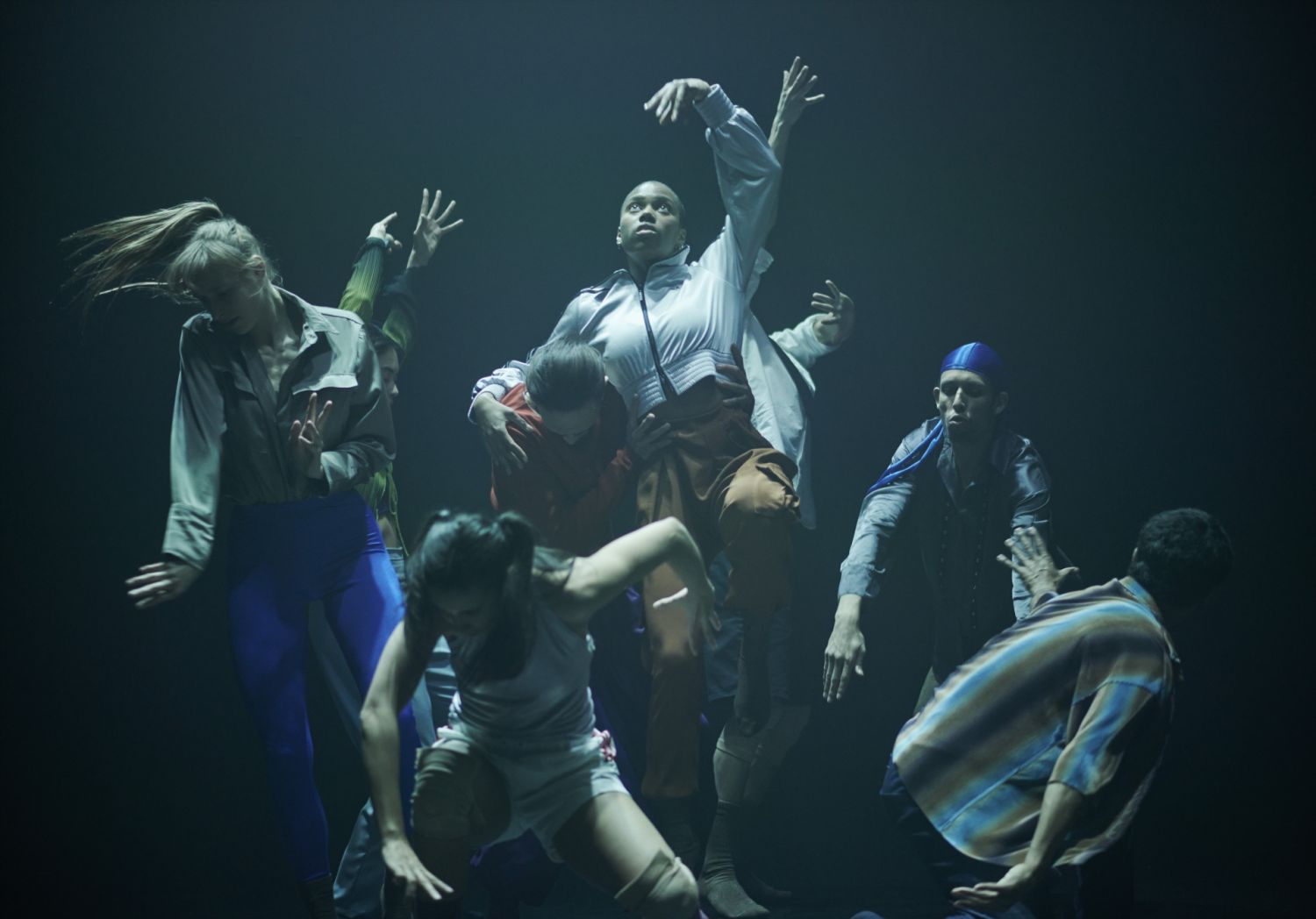 Hofesh Shechter believes contemporary dance has been redefined in clubs. Here he is extending an invitation to a supercharged session that will give us a better understanding of our era.
After the triumph of the Shechter II company in April this year, expectations are high for the return with the work where millennials express their thrills and obsessions. The choice of club dancing with a repetitive and intense beat lets Hofesh Shechter open up the black box of the theater to part of the real world where the younger generation can dance to transcend everyday reality, and aspire to a ceremonial form of expression.
They are totally free, even wild sometimes, as they present genuine truth of body and mind for a kinetic explosion of great sophistication.
---
Thomas Hahn
CHOREOGRAPHY & MUSIC Hofesh Shechter
LIGHTING TOM VISSER / ADDITIONAL MUSIC FRANK SINATRA, CLAUDE FRANÇOIS, J.-S. BACH, JACQUES REVAUX, PAUL ANKA / ORIGINAL COSTUMES OSNAT KELNER
WITH TRISTAN CARTER, CRISTEL DE FRANKRIJKER, JUSTINE GOUACHE, ZAKARIUS HARRY, ALEX HASKINS, OSCAR JINGHU LI, KEANAH FAITH SIMIN, CHANEL VYENT
PRODUCTION Hofesh Shechter Company. COPRODUCTION Düsseldorf Festival ! – Théâtre de la Ville-Paris – Espace 1789 Saint-Ouen – Teatro Comunale Città di Vicenza. RÉSIDENCE DE PRODUCTION Arts Depot, London. Hofesh Shechter Company reçoit pour Shechter II 2022, un financement structurel de la Fondation John Ellerman et pour le projet de la Fondation Harold Hyam Wingate. Hofesh Shechter Company est soutenue par l'Arts Council England et bénéficie du soutien de la Fondation BNP Paribas pour le développement de ses projets. Grâce au Culture Recovery Fund du gouvernement britannique, Hofesh Shechter Company continue d'être #HereForCulture.
LIGHT: BACH DANCES COPRODUCTION Royal Danish Theatre – Hofesh Shechter Company. Lauréat du Prix FEDORA – VAN CLEEF & ARPELS pour le Ballet 2020. Hofesh Shechter Company reçoit le soutien de la fondation BNP Paribas dans le développement de ses projets et est soutenu par des fonds publics par l'inter- médiaire de l'Arts Council England. La collaboration avec Concerto Copenhagen est soutenue par Augustinus Fonden. AVEC LA SOUTIEN DE Cockayne, Grants for the Arts and The London Community Foundation – Birmingham St Mary's Hospice, UK – Liv & Død-National Association for Life & Death, Denmark CORÉALISATION Théâtre de la Ville-Paris – Philharmonie de Paris

Mon 19 Dec 2022
8:00 PM
10 € à 30 €
Tue 20 Dec 2022
8:00 PM
10 € à 30 €
Wed 21 Dec 2022
8:00 PM
10 € à 30 €
Thu 22 Dec 2022
8:00 PM
10 € à 30 €
Fri 23 Dec 2022
8:00 PM
10 € à 30 €
Mon 26 Dec 2022
8:00 PM
10 € à 30 €
Tue 27 Dec 2022
8:00 PM
10 € à 30 €
Wed 28 Dec 2022
8:00 PM
10 € à 30 €
Thu 29 Dec 2022
8:00 PM
10 € à 30 €
Fri 30 Dec 2022
8:00 PM
10 € à 30 €
Mon 2 Jan 2023
8:00 PM
10 € à 30 €
Tue 3 Jan 2023
2:30 PM
10 € à 30 €
Wed 4 Jan 2023
8:00 PM
10 € à 30 €
Thu 5 Jan 2023
2:30 PM
10 € à 30 €