Credits
Ioannis Mandafounis / Manon Parent
Place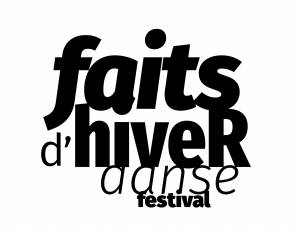 Schedules

according to the days of performance
18:00 / 19:00
Ticketing opens on 1/2/23 at 12:00 PM
Description
Dancing to reveal the innermost features of personality, Scarbo is a sharing experience at the most private level, but what is private explodes.
Ioannis Mandafounis likes his performers, and genuinely so. He has designed for them, and indeed for any other dancer, an approach to the creation of an original work based on martial arts, paying close attention to movement, to the purpose of each action. The very nature of dance can thus be questioned. Manon Parent who has performed a number of original works by the choreographer based in Geneva is the first virtuoso of the method. With Scarbo, she can reap the exquisite fruit of the experience. The solo leaves her ultimate freedom of expression, directly, as if standing in front of a movie camera, covering the full range of emotions. A natural and joyful experience.
Thomas Hahn
CHOREOGRAPHY & ORIGINAL IDEA Ioannis Mandafounis CHOREOGRAPHY Manon Parent
ORIGINAL IDEA Ioannis Mandafounis
CHOREOGRAPHY Ioannis Mandafounis IN COLLABORATION WITH Manon Parent
WITH Manon Parent
LIGHTING David Kretonic
Production Cie Ioannis Mandafounis Co-productions Pavillon ADC-Genève, Théâtre le Colombier Avec le soutien de Ville de Genève, Canton et République de Genève, Pro-Helvetia - Fondation Suisse pour la Culture, Loterie romande, Fondation Stanley Thomas Johnson, Fondation Ernst Göhner, ADC Studios.