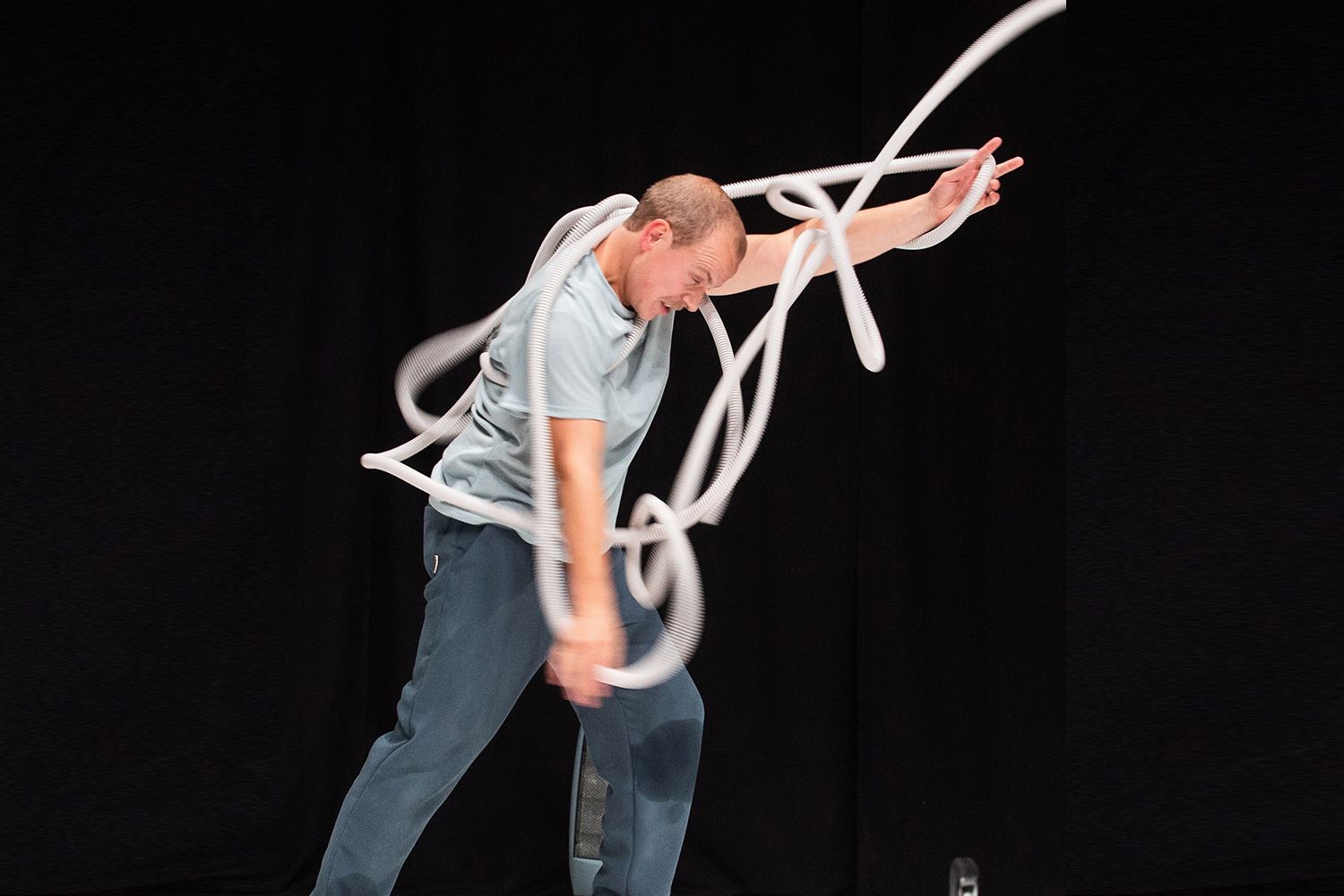 Do ordinary everyday objects have their own poetic potential? Jan Rozman, with a note of humor, resolves the mystery by dancing with them.
Are everyday things really just objects? The choreographer and performing artist Jan Rozman has started thinging with a multitude of our partners believed to be ina¬nimate. What feelings, thoughts or ideas can they conjure up? What relationships can be developed? Is there an unyielding boundary between things and us, or could we swap roles?
Thinging has its own way of changing our anthropo¬centric view of the world, acknowledging the existence of things with intrinsic philosophical value, thus offering a better grasp on the power they have on our lives.
Language
In English
Overtitled in French
ORIGINAL IDEA & PERFORMANCE Jan Rozman
DRAMATURGY JULIA KEREN TURBAHN / LIGHTING URSKA VOHAR / COSTUME KISS THE FUTURE / SCENOGRAPHY ADVISOR DAN ADLEŠIČ
PRODUCTION Emanat. COPRODUCTION Dance Theatre Ljubljana. AVEC LE SOUTIEN DE City Municipality of Ljubljana.
Wed 10 May 2023
7:00 PM
5 € à 15 €
Full
Tickets on sale on-site before each performance.*
Thu 11 May 2023
7:00 PM
5 € à 15 €
Full
Tickets on sale on-site before each performance.*
Fri 12 May 2023
7:00 PM
5 € à 15 €
Full
Tickets on sale on-site before each performance.*
Sat 13 May 2023
6:00 PM
5 € à 15 €
Full
Tickets on sale on-site before each performance.*
*Within available seats limit