CIE 2MINIMUM
Dance / Tout public dès 6 ans
Et de se tenir la main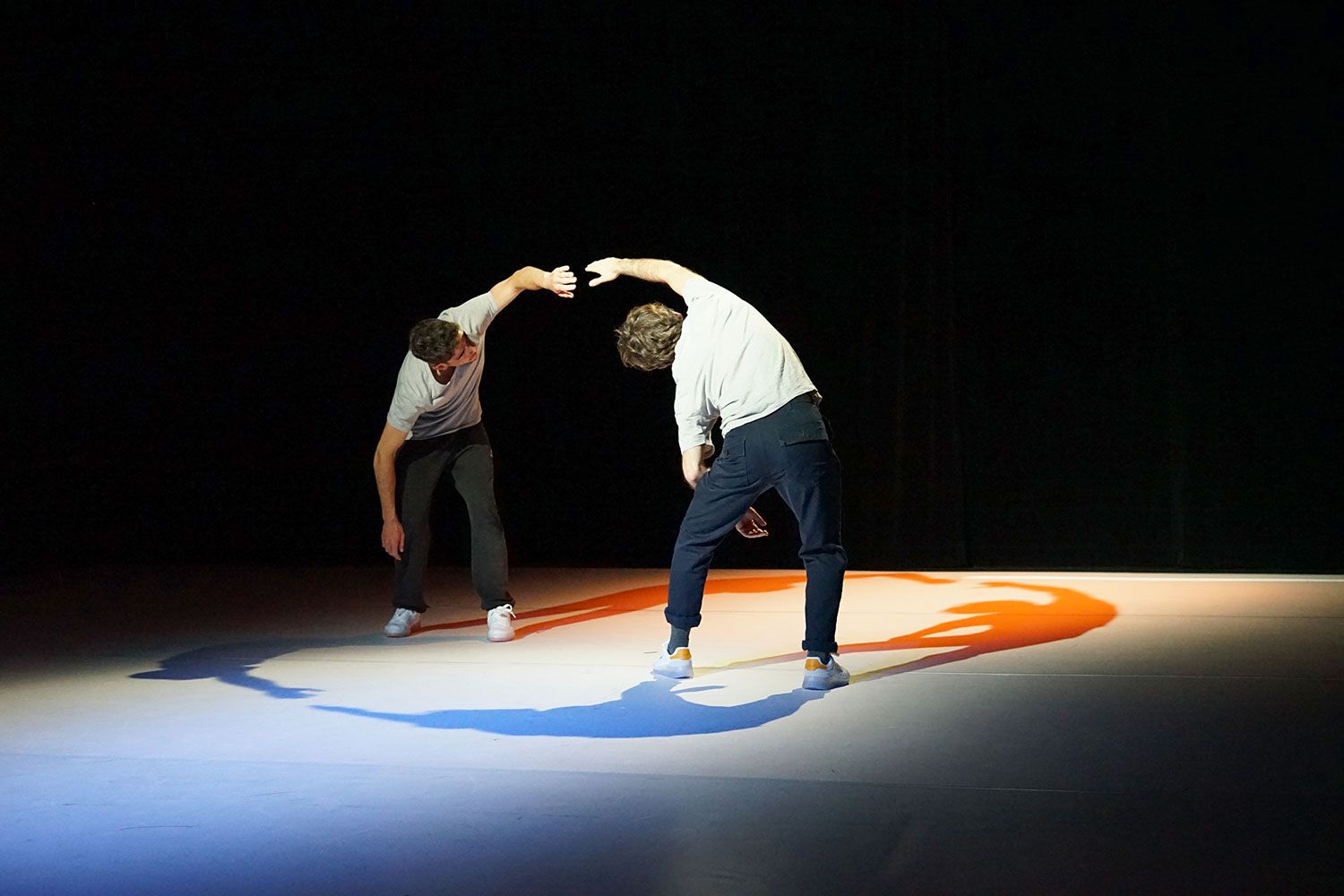 ORIGINAL IDEA & CHOREOGRAPHY
Mélanie Perrier
Place
Schedules

according to the days of performance
10:00 / 14:00 / 15:00 / 19:00
Description
What's your hand? How will you extend it to me? How will you then hold my hand? Here is a duo that mirrors shared feeling providing food for thought for adults and children alike.
Holding hands! Is there any other human gesture that is more spontaneous or more sincere? With great subtlety, choreographer Mélanie Perrier calls on a "children's committee" to help design the sound and choreography to be performed by Yannick Hugron and Hugo Epié. One hand moves closer to another, one that may be shy or confident, a request or an offering, expressing power or surrender. Mélanie Perrier gives us an opportunity to convey the way we feel, communicating between young and old.
At a time when the hands of children and adults are in a state of constant activity on keyboards and screens, this is an invitation too good to refuse!
Thomas Hahn
ORIGINAL IDEA & CHOREOGRAPHY Mélanie Perrier
COMPOSITION & LIVE MUSIC DIDIER AMBACT / LIGHTING HENRI-EMMANUEL DOUBLIER / LIVE SPATIAL SOUND DESIGN NICOLAS MARTZ / CHILDREN'S COMMITTEE: ANNA, MATTHIEU, JULIE, FAUSTINE, GIULIO, ANAÉ, AURÉLIEN
WITH YANNICK HUGRON, HUGO EPIÉ
PRODUCTION Compagnie 2minimum. COPRODUCTION Rencontres chorégraphiques internationales de Seine-Saint-Denis – Manège, scène nationale de Reims – Points communs, nouvelle scène nationale de Cergy-Pontoise, Val d'Oise – Ballet de Marseille, CCN – conseil départemental de Seine-Saint-Denis. AVEC LE SOUTIEN DE DRAC Île-de-France au titre de l'Aide à la structuration – Les Hivernales, CDCN d'Avignon – Centre Culturel de Houdremont, La Courneuve – Théâtre Le Pavillon, Romainville – La Commanderie, Mission danse de Saint-Quentin-en-Yvelines – Le Regard du Cygne, Paris – ONDA.