CIE DIDASCALIE
Dance / Tout public dès 4 ans
Et si tu danses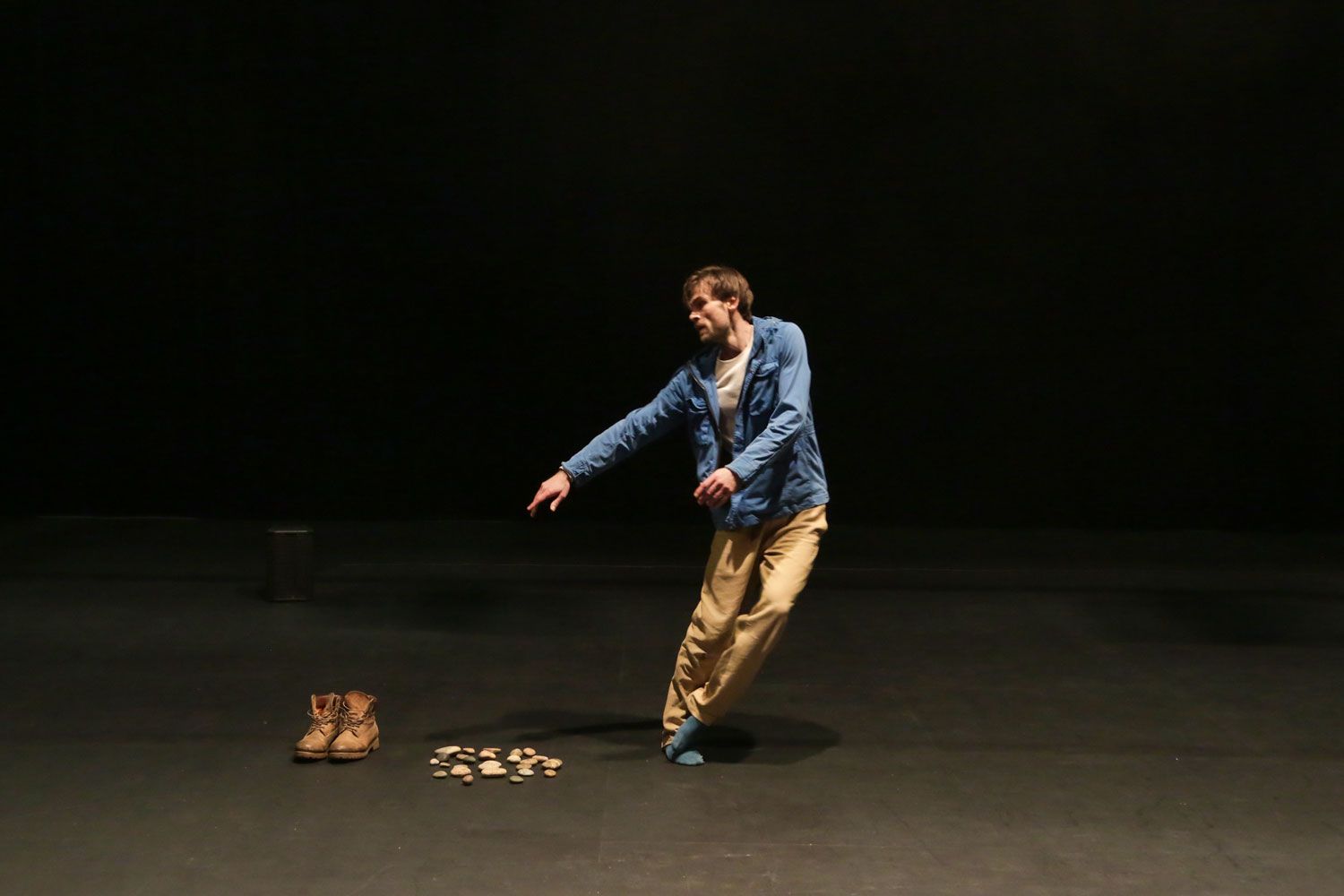 ORIGINAL IDEA & CHOREOGRAPHY
Marion Lévy
Place
Schedules

according to the days of performance
10:00 / 11:00 / 14:30 / 15:00 / 18:30
Description
"And if you dance" is a free rendition of the History of Tom Thumb involving the young audience and venturing into a seven-league dance.
Tom Thumb is now an adult, and is here speaking to children. He even has a job, an excellent job: he is a pebble-sweeper. He is looking back nostalgically on his childhood, and asking the audience to help him find the paths in his history. And it works thanks to the seven-league boots that all children have in their minds. The audience can find ideas to suggest for his dance of the scars, the dance of the wind, and various other dances. Dramaturg Mariette Navarro together with Marion Lévy, an expert in the art of combining movement and words in a personal context, appeal to the imagination, as children lead the dance and see themselves already in adult roles.
ORIGINAL IDEA & CHOREOGRAPHY Marion Lévy
TEXT & DRAMATURGY MARIETTE NAVARRO COSTUME HANNA SJÖDIN
WITH STANISLAS SIWIOREK
---
BILINGUAL PERFORMANCES (FRENCH & FRENCH SIGN LANGUAGE): THURS. JAN. 26. 10AM / SAT. JAN. 28 3PM
---
AFTERNOON TEA & PHILOSOPHY: SAT. JAN. 28 4PM
PRODUCTION Théâtre de Sartrouville et des Yvelines-CDN. COPRODUCTION Compagnie Didascalie. AVEC LE SOUTIEN DE Grégoire and Co, Le Lieu. Spectacle créé dans le cadre d'Odyssées en Yvelines 2022, festival pour l'enfance et la jeunesse conçu par le Théâtre de Sartrouville-CDN, en partenariat avec le Conseil départemental des Yvelines.