Dance / Tout public dès 9 ans
Mieux vaut partir d'un cliché que d'y arriver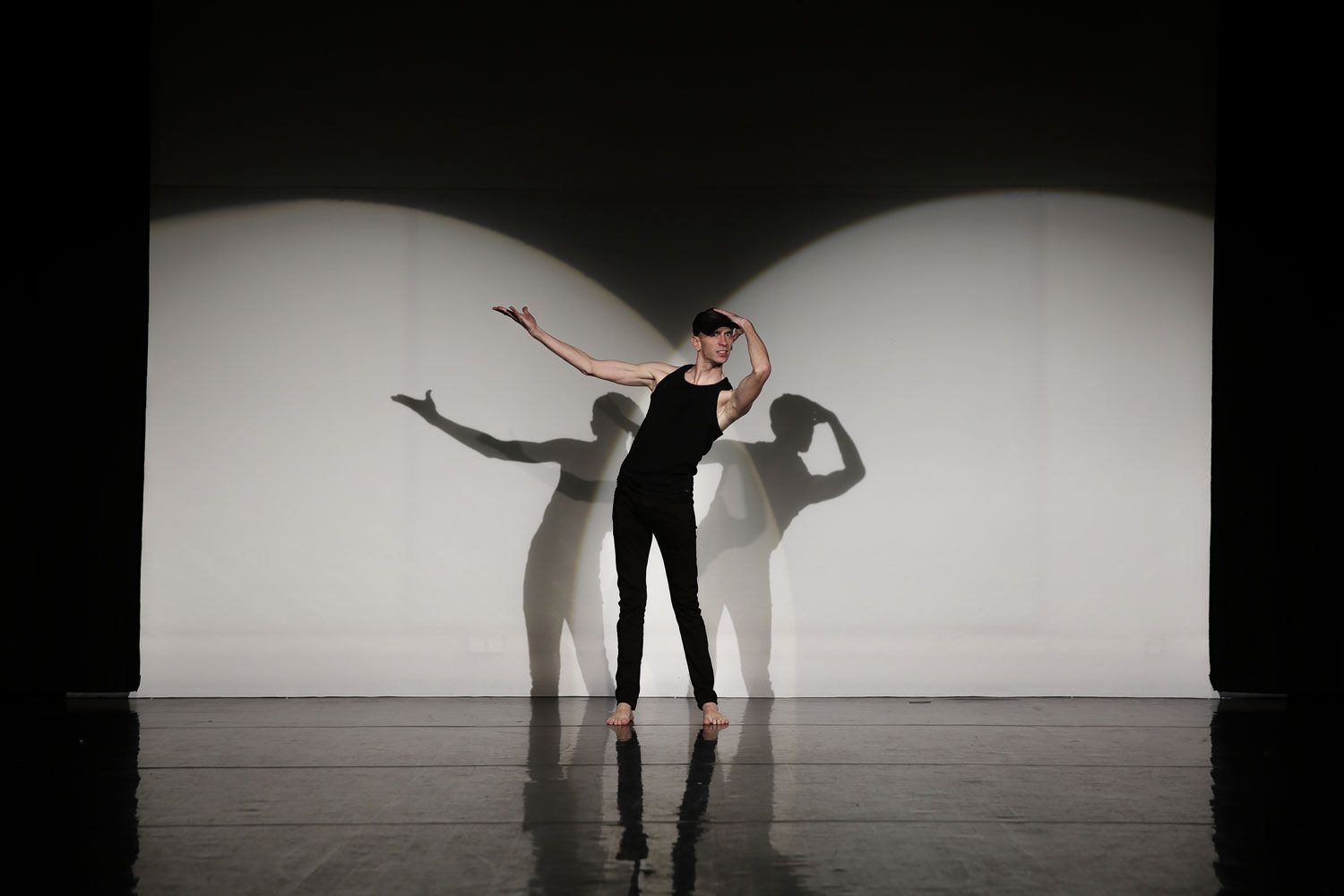 CHOREOGRAPHY & PERFORMANCE
Sylvain Riéjou
Place
Schedules

according to the days of performance
10:00 / 14:30 / 15:00 / 19:00
Ticketing opens on 3/1/23
Early ticketing opens on "2/7/23"
Description
Sylvain Riéjou displays his multiple talents by sharing the thoughts of an original artist, complete with moments of doubt, joy, curiosity and indulgence.
How can a dance performance be set down in writing? When Sylvain Riéjou answers that question, laughter is involved! How can the purpose of a movement be defined? How can it be set in rela¬tion to music? The answer is through dialogue, inner dialogue. So who can be engaged in the discussions when the burlesque anti-hero is doing a solo performance? It's obvious: the choreographer, and his name is Sylvain Riéjou! The dual role, via a video screen, has him increasing and multiplying, performing live, then with partners on film, mixing the sound, light and video. Sylvain Riéjou reveals the art of creating an original work, doing so with brio and self-mockery. No audience will ever see a performance the same way after this.
Thomas Hahn
CHOREOGRAPHY & PERFORMANCE Sylvain Riéjou
CHOREOGRAPHY COACH TATIANA JULIEN OUTSIDE ADVISORS STÉPHANIE BRIATTE, LAURE HAMIDI, LUCAS MORLOT
PRODUCTION Association Cliché. AVEC LE SOUTIEN DE micadanses-Paris/ADDP – Point Éphémère – Honolulu, Nantes – Montévidéo, Marseille – La place de la danse, CDCN de Toulouse – L'L Bruxelles – Le Carreau du Temple – Bora Bora productions