Saison 2022-2023
1983
Alice Carré, Margaux Eskenazi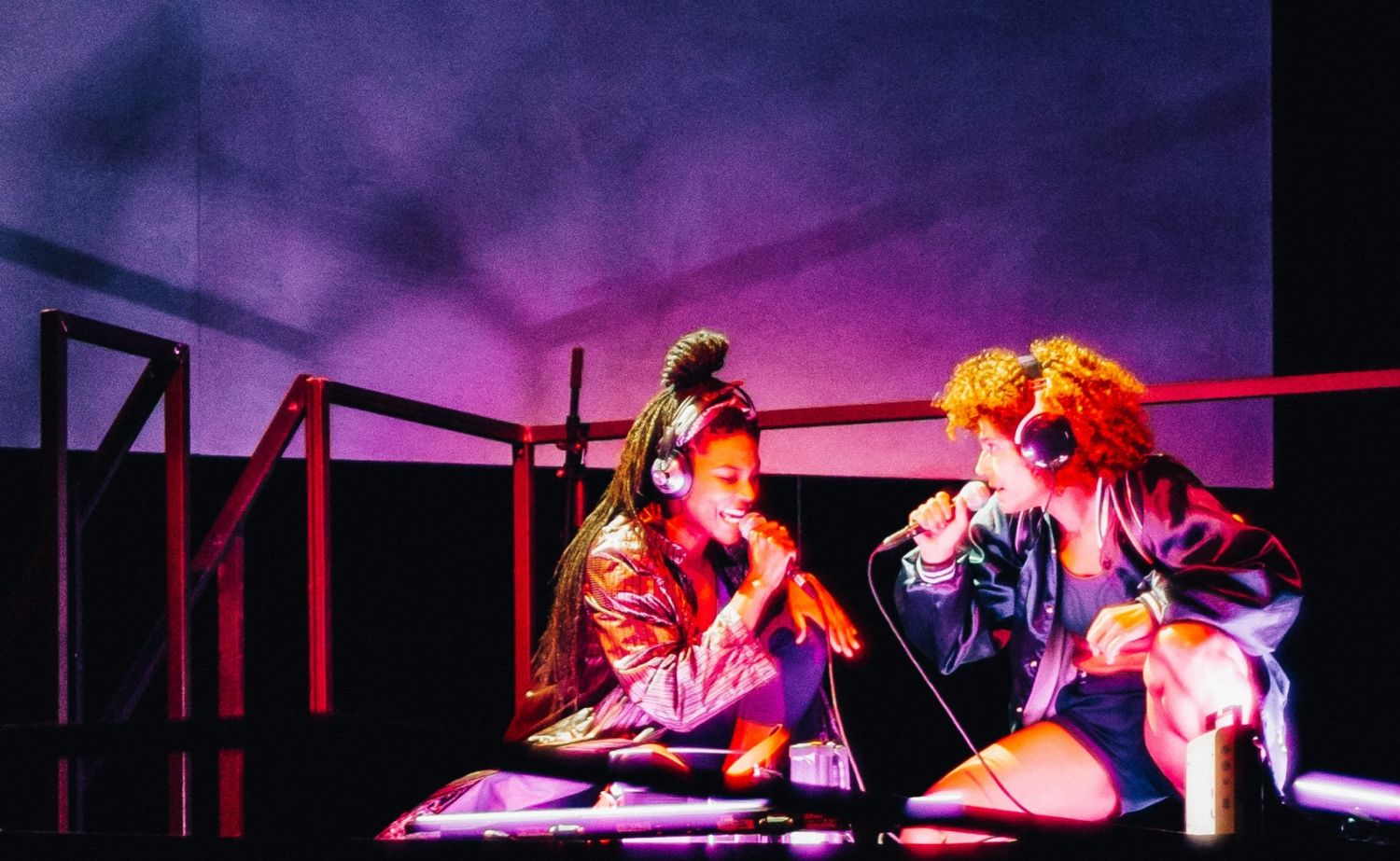 Starting in the 1980s with France under President François Mitterrand and continuing to the present, the younger generation explores forty years of French politics.
On October 15, 1983, the March for Equality and Against Racism set off from Marseille. It was an initiative by a group of young people whose families had migrated to France. On December 3, the March reached Paris where 100,000 people came out to support them. President Mitterrand agreed to one of their demands which was to grant a residence permit valid for ten years.
Margaux Eskenazi and Alice Carré worked on first-hand reports and investigations in the field to produce the analysis in 1983, showing how that one short moment of euphoria was followed by a rift between the political left and people in working-class districts hard hit by crisis after crisis, particularly neighborhoods on the outskirts of big cities, and at a time when the far-right was emerging in France.
Hugues Le Tanneur
ORIGINAL IDEA & TEXT Alice Carré ORIGINAL IDEA & DIRECTION Margaux Eskenazi
SCENOGRAPHY JULIE BOILLOT SAVARIN / LIGHTING MARIAM RENCY / COSTUMES SARAH LAZARO / SOUND DESIGN ANTOINE PROST / ORIGINAL VIDEO QUENTIN VIGIER
WITH ARMELLE ABIBOU, LOUP BALTHAZAR, SALIF CISSE, ANISSA KAKI, MALEK LAMRAOUI, YANNICK MORZELLE, RAPHAËL NAASZ, EVA RAMI
PRODUCTION Compagnie Nova – Théâtre national populaire, CDN de Villeurbanne. COPRODUCTION Théâtre national Populaire, CDN de Villeurbanne – La Comédie de Saint-Étienne, CDN – Théâtre de la Ville-Paris – Les Gémeaux, scène nationale de Sceaux – La Comédie de Béthune, CDN Hauts-de-France – La Rose des vents, scène nationale Lille Métropole-Villeneuve d'Ascq – La Comédie de Valence, CDN Drôme Ardèche – Le Quai des Arts, Argentan – Théâtre de la Cité Internationale, Paris – La Machinerie, Vénissieux – La Passerelle, scène nationale de Gap-Alpes du Sud – Forum Jacques Prévert, Carros – Le Théâtre du Bois de l'Aune, Aix-en-Provence – Théâtre du Fil de l'Eau, Pantin – Le Théâtre de Privas, scène conventionnée Art en territoire – La Grange Dimière, Fresnes. AVEC LE SOUTIEN DE région Île-de-France – DRAC Île-de-France, Direction générale de la Création artistique – Théâtre Gérard Philipe, CDN de Saint-Denis – Théâtre Joliette, Marseille – Le Centquatre-Paris – La Chartreuse de Villeneuve lez Avignon, Centre national des écritures du spectacle. AVEC LA PARTICIPATION ARTISTIQUE DU Jeune théâtre national.

Thu 1 Dec 2022
8:00 PM
10 € à 26 €
Fri 2 Dec 2022
8:00 PM
10 € à 26 €
Sat 3 Dec 2022
8:00 PM
10 € à 26 €
Mon 5 Dec 2022
8:00 PM
10 € à 26 €
Tue 6 Dec 2022
8:00 PM
10 € à 26 €
Wed 7 Dec 2022
8:00 PM
10 € à 26 €
Thu 8 Dec 2022
8:00 PM
10 € à 26 €
Fri 9 Dec 2022
8:00 PM
10 € à 26 €
Sat 10 Dec 2022
3:00 PM
10 € à 26 €