Saison 2022-2023
BAÙBO - de l'art de n'être pas mort
Jeanne Candel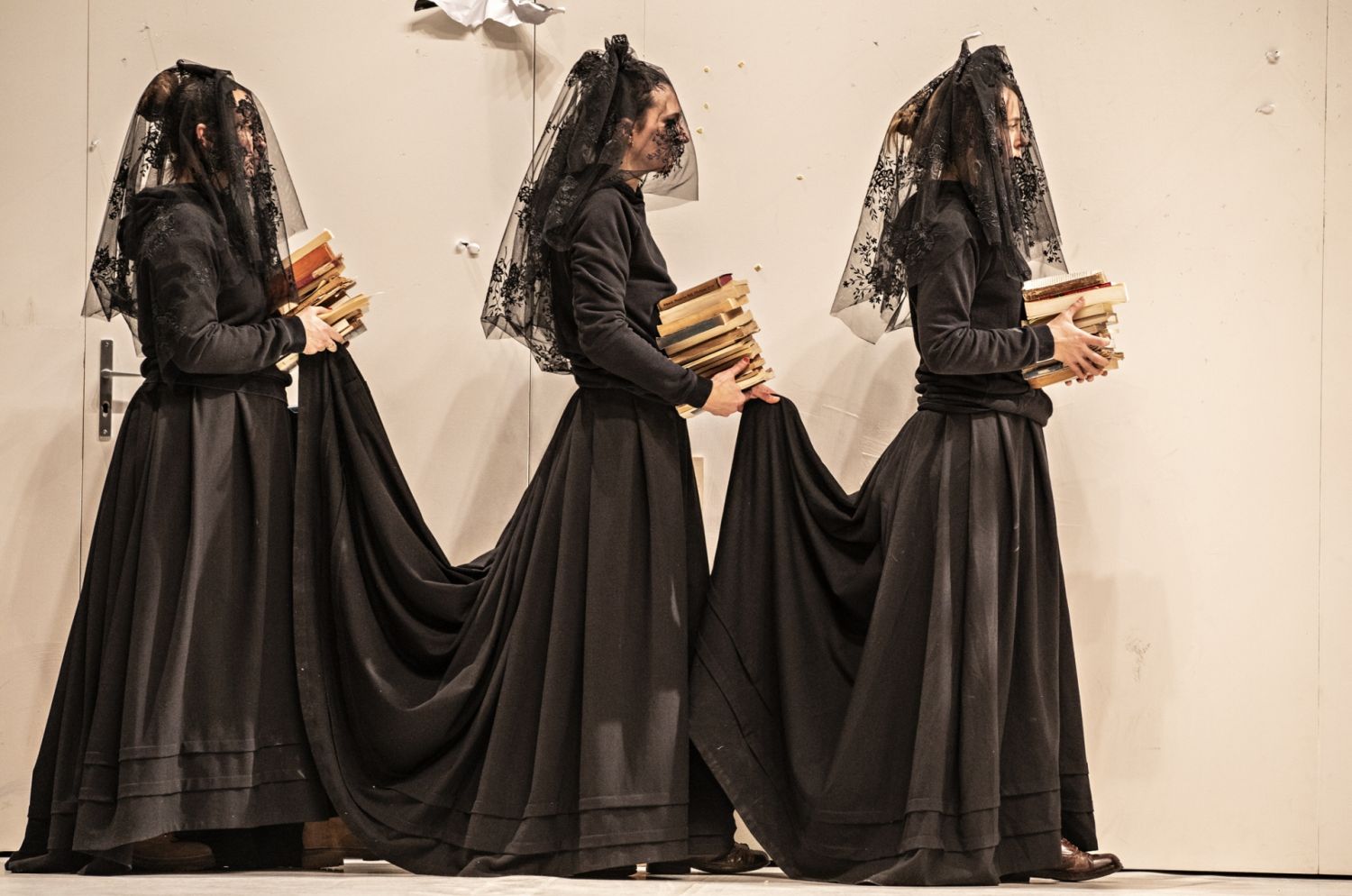 In The Art of Not Being Dead, a work both enchanting and irreverent, passion expressed in a multitude of forms is the center of a musical performance of unbridled imagination.
Exploring body and soul when caught in the tempests of passion, observing wildly contrasting expressions of passion: such is the ambition in Baùbo, an original work where music and action intermingle, as in a dream. Images, often paradoxical, emerge: grieving women singing polyphony until gradually one appears to be on the verge of climax, or a knight of old indulging in striptease. Scenes overflow with life, unpredictably so, driven by the wildest of dreams, producing the special appeal of the performance, both cruel and sensual, confrontational and indulgent.
Hugues Le Tanneur
DIRECTION Jeanne Candel
MUSICAL DIRECTION PIERRE-ANTOINE BADAROUX SCENOGRAPHY LISA NAVARRO COSTUMES PAULINE KIEFFER LIGHTING VYARA STEFANOVA ARTISTIC COLLABORATION JAN PETERS
BY & WITH PIERRE-ANTOINE BADAROUX, FÉLICIE BAZELAIRE, PRUNE BÉCHEAU, JEANNE CANDEL, RICHARD COMTE, PAULINE HURUGUEN, PAULINE LEROY, HORTENSE MONSAINGEON, THIBAULT PERRIARD
PRODUCTION la vie brève-Théâtre de l'Aquarium. COPRODUCTION Théâtre National Populaire, Villeurbanne ; Tandem, scène nationale Arras-Douai ; Théâtre Dijon Bourgogne, CDN ; Festival dei Due Mondi, Spoleto (Italie); NEST Théâtre - CDN de Thionville-Grand Est ; Comédie de Colmar - CDN Grand Est Alsace ; Théâtre Garonne, scène européenne - Toulouse.
Construction du décor aux ateliers de la MC93 – Bobigny, réalisation des costumes aux ateliers du Théâtre national de Strasbourg, avec des costumes prêtés par le Festival dei Due Mondi, Spoleto (Italie).
Avec l'aide à la création du ministère de la Culture.
Avec le soutien de la SPEDIDAM, de la Ville de Paris, du Théâtre national de Strasbourg et de l'ONDA - Office national de diffusion artistique pour la création de l'audiodescription du spectacle. Avec la participation du Jeune théâtre national. CORÉALISATION Théâtre de la Ville-Paris – la vie brève-Théâtre de l'Aquarium.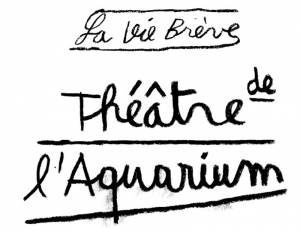 Wed 8 Feb 2023
8:30 PM
10 € à 22 €
Full
Tickets on sale on-site before each performance.*
Thu 9 Feb 2023
8:30 PM
10 € à 22 €
Full
Tickets on sale on-site before each performance.*
Fri 10 Feb 2023
8:30 PM
10 € à 22 €
Full
Tickets on sale on-site before each performance.*
Sat 11 Feb 2023
8:30 PM
10 € à 22 €
Full
Tickets on sale on-site before each performance.*
Sun 12 Feb 2023
5:00 PM
10 € à 22 €
Full
Tickets on sale on-site before each performance.*
Tue 14 Feb 2023
8:30 PM
10 € à 22 €
Full
Tickets on sale on-site before each performance.*
Tue 14 Feb 2023
8:30 PM
10 € à 22 €
Wed 15 Feb 2023
8:30 PM
10 € à 22 €
Wed 15 Feb 2023
8:30 PM
10 € à 22 €
Thu 16 Feb 2023
8:30 PM
10 € à 22 €
Full
Tickets on sale on-site before each performance.*
Thu 16 Feb 2023
8:30 PM
10 € à 22 €
Fri 17 Feb 2023
8:30 PM
10 € à 22 €
Full
Tickets on sale on-site before each performance.*
Fri 17 Feb 2023
8:30 PM
10 € à 22 €
Sat 18 Feb 2023
8:30 PM
10 € à 22 €
Full
Tickets on sale on-site before each performance.*
Sat 18 Feb 2023
8:30 PM
10 € à 22 €
Sun 19 Feb 2023
5:00 PM
10 € à 22 €
Full
Tickets on sale on-site before each performance.*
Sun 19 Feb 2023
5:00 PM
10 € à 22 €
*Within available seats limit