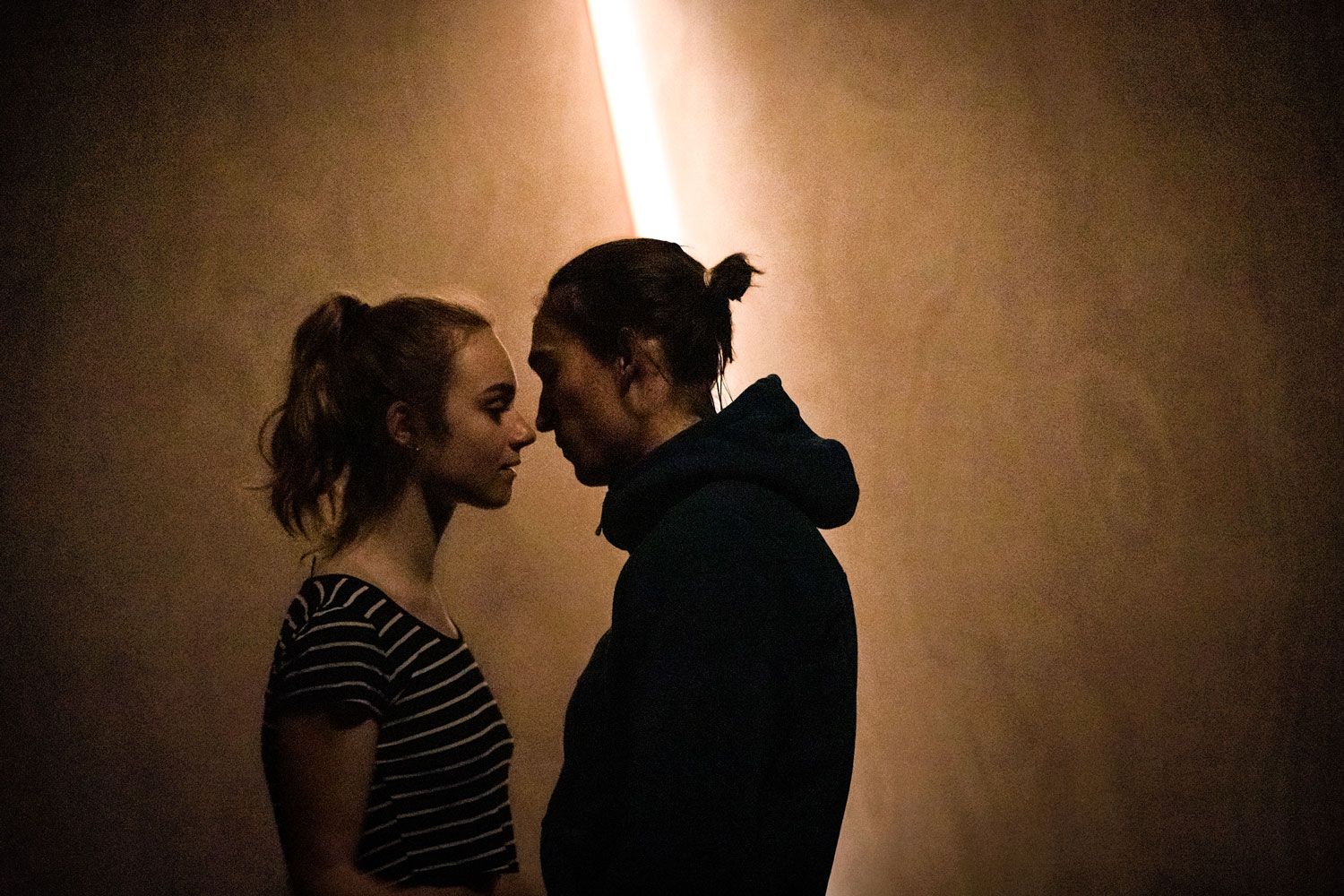 The living dead, or how a teenage boy who died still brings life to his family, performed by a troupe alive with humanity.
His name was Rudy. One day he walked out of his English class, asked someone for a cigarette, went down into the subway, and jumped in front of a train. In Loss, Noëmie Ksicova looks at the family who are incapable of accepting that the teenager has died. One Sunday they are at home in their apartment. There is laughter, champagne and candles on the birthday cake. Rudy speaks. He is telling the story if his life. It is his seventeenth birthday. But Rudy is not there. He simply exists through those he left behind and their powers of evocation. As in Greek mythology, the dead continue to be present alongside the living.
Hugues Le Tanneur
---
ORIGINAL IDEA, TEXT & DIRECTION Noëmie Ksicova
TEXT IN COLLABORATION WITH THE ACTORS & CÉCILE PÉRICONE DIRECTION WITH CÉCILE PÉRICONE LIGHTING ANNIE LEURIDAN SCENOGRAPHY CÉLINE DIEZ MUSICAL COMPOSITION BRUNO MAMAN
WITH LUMIR BRABANT, ANNE CANTINEAU, JULIETTE LAUNAY, ANTOINE MATHIEU, THÉO OLIVEIRA MACHADO, NOËMIE KSICOVA
PRODUCTION Compagnie Ex-Oblique. COPRODUCTION Campus décentralisé Amiens-Valenciennes, Le Phénix, scène nationale de Valenciennes – Maison de la Culture d'Amiens, pôle européen de création. AVEC LE SOUTIEN DE région Hauts-de-France – DRAC Hauts-de-France – SPEDIDAM – Scène conventionnée de Noyon – Comédie de Bethune, CDN des Hauts-de-France – Théâtre Paris-Villette. AVEC L'AIDE DU Théâtre du Chevalet. Le décor est construit par l'atelier du Théâtre du Nord.
Wed 22 Mar 2023
8:00 PM
10 € à 26 €
Full
Tickets on sale on-site before each performance.*
Thu 23 Mar 2023
8:00 PM
10 € à 26 €
Full
Tickets on sale on-site before each performance.*
Fri 24 Mar 2023
8:00 PM
10 € à 26 €
Full
Tickets on sale on-site before each performance.*
Sat 25 Mar 2023
8:00 PM
10 € à 26 €
Full
Tickets on sale on-site before each performance.*
Mon 27 Mar 2023
8:00 PM
10 € à 26 €
Full
Tickets on sale on-site before each performance.*
Tue 28 Mar 2023
8:00 PM
10 € à 26 €
Full
Tickets on sale on-site before each performance.*
Wed 29 Mar 2023
8:00 PM
10 € à 26 €
Full
Tickets on sale on-site before each performance.*
Thu 30 Mar 2023
8:00 PM
10 € à 26 €
Full
Tickets on sale on-site before each performance.*
Fri 31 Mar 2023
8:00 PM
10 € à 26 €
Full
Tickets on sale on-site before each performance.*
Sat 1 Apr 2023
8:00 PM
10 € à 26 €
Full
Tickets on sale on-site before each performance.*
*Within available seats limit