ORIGINAL IDEA & DIRECTION
Place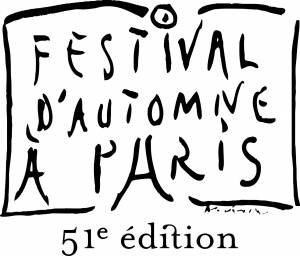 Description
Wit and discretion prevail as budding actors tell tales of their parents.
Mohamed El Khatib asked student actors at the École du Théâtre national in Brittany to talk about their parents. What do you think they were they like when they were your age? How did they meet? What sort of sex life do they have? How do you feel about them? This was the beginning of My Parents, an original work developed during lockdown, with actors aged from 20 to 27 showing discretion and humor as they talk, directly or indirectly, about private matters which they had not necessarily put into words before and may be difficult to discuss.
Hugues Le Tanneur
---
ORIGINAL IDEA & DIRECTION Mohamed El Khatib
ARTISTIC COLLABORATION DIMITRI HATTON / DRAMATURGY VASSIA CHAVAROCHE / SOUND & VIDEO ARNAUD LÉGER / LIGHTING JONATHAN DOUCHET / VIDEO EDITING EMMANUEL MANZANO / SCENOGRAPHY MATHILDE VALLANTIN-DULAC / COSTUMES LAURE BLATTER, SALOMÉ SCOTTO, MATHILDE VISEUX
GRADUATE STUDENTS CLASS No. 10 ÉCOLE DU TNB HINDA ABDELAOUI, OLGA ABOLINA, LOUIS ATLAN, LAURE BLATTER, AYMEN BOUCHOU, CLARA BRETHEAU, VALENTIN CLABAULT, MAXIME CROCHARD, AMÉLIE GRATIAS, ROMAIN GY, ALICE KUDLAK, JULIEN LEWKOWICZ, ARTHUR RÉMI, RAPHAËLLE ROUSSEAU, SALOMÉ SCOTTO, MERWANE TAJOUITI, MAXIME THÉBAULT, LUCAS VAN POUCKE, MATHILDE VISEUX, LALOU WYSOCKA
PRODUCTION Théâtre national de Bretagne – Zirlib. AVEC LE SOUTIEN DU DISPOSITIF D'INSERTION DE l'École supérieure d'art dramatique du TNB. Zirlib est conventionnée par le ministère de la Culture-DRAC Centre-Val de Loire, par la région Centre-Val de Loire et soutenue par la Ville d'Orléans. Mohamed El Khatib est artiste associé au Théâtre de la Ville à Paris, au Théâtre national de Bretagne à Rennes, au Théâtre national Wallonie-Bruxelles et à Malraux-scène nationale Chambéry Savoie. Spectacle créé le 9 novembre 2021 au Théâtre national de Bretagne de Rennes dans le cadre du Festival du TNB. CORÉALISATION Théâtre de la Ville-Paris – Festival d'Automne à Paris.