23-24 Season
Nadia Beugré
Filles-Pétroles • Creation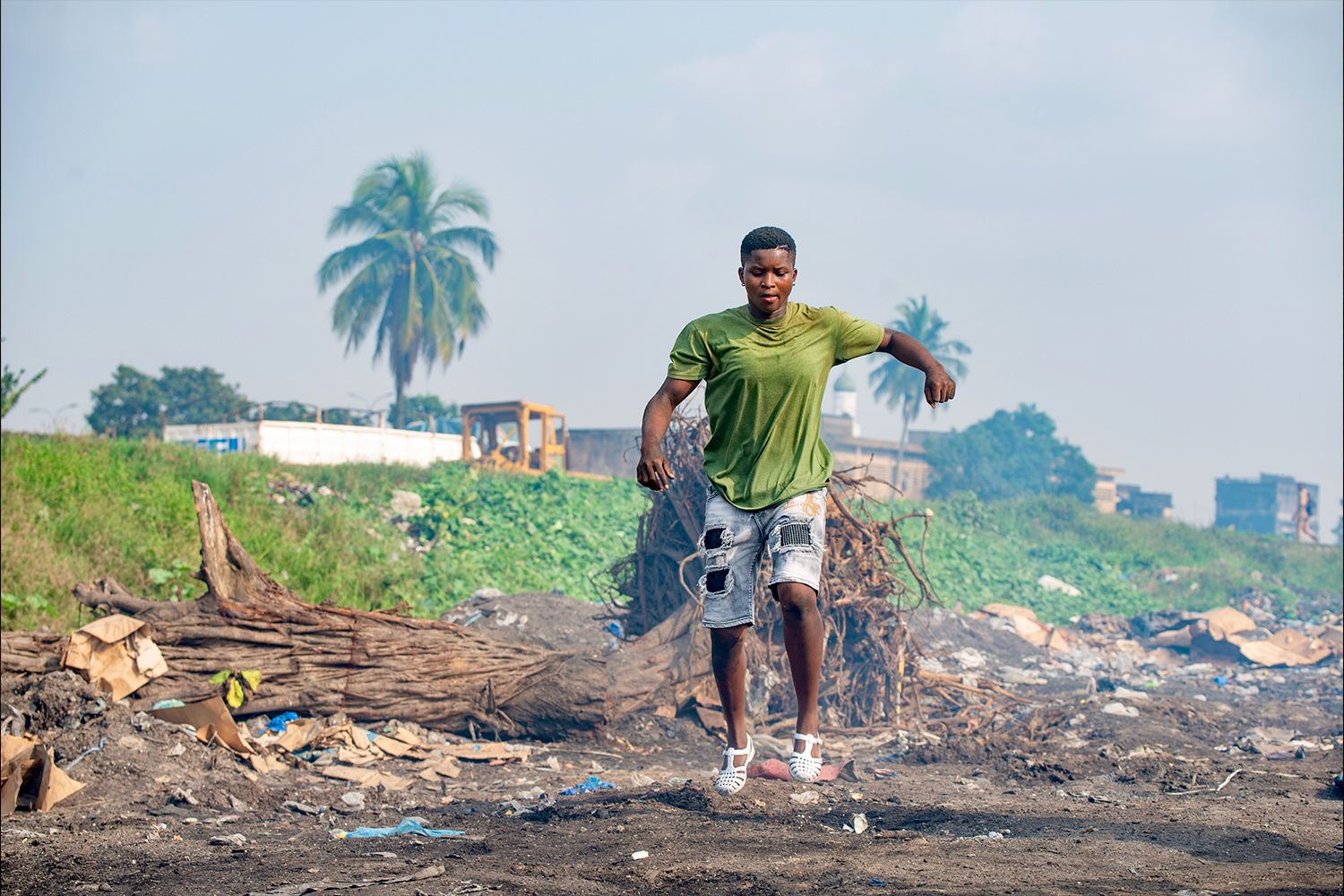 NADIA BEUGRÉ IS AN ARTIST STANDING APART, AN UNDAUNTED ADVENTURER, AND HERE SHE HAS AN ARRANGEMENT FOR TWO WOMEN FROM ABIDJAN, TWO REBELS WHO ADDRESS THE AUDIENCE WITH HUMOR AND PANACHE, WITH NO HOLDS BARRED. A WARM, LIBERATING MAELSTROM.
In the Abobo district in Abidjan they were called "Big Truck" and "Chinawoman", and it was there in her childhood neighborhood that Nadia Beugré discovered these two outrageous performing artists, one who looks as if she is the queen of the neighborhood, while the other is more athletic, a boxer and indefatigable dancer. They are not bound by any conventional image of what a woman should be, and they shatter the familiar rules of the stage, handling a huge ball of white molded matter as a tool for their dancing, fighting, doing acrobatics, all directly in relationship with the body, with matter and with the audience, in superb mastery of what is an artistic guerilla attack.
Schedules
15:00, 20:00, 21:00
Direction artistique Nadia Beugré
Assistant Christian Romain Kossa Lighting Beatriz Kaysel
With Anoura Aya Larissa Labarest & Christelle Ehoué
PRODUCTION Libr'Arts / Virginie Dupray. WITH SUPPORT FROM la Fondation d'entreprise Hermès. COPRODUCTION La Briqueterie, CDCN du Val-de-Marne – Théâtre de Rungis – CCN2 Grenoble – ICI CCN de Montpellier Occitanie, Direction Christian Rizzo – Goethe-Institut dans le cadre du Fonds A(RT)VENIR. RESIDENCY Théâtre Molière, Sète, scène nationale archipel de Thau. WITH SUPPORT FROM DRAC Occitanie – ministère de la Culture et de la Communication. WITH THE ASSISTANCE OF SACD – Onda as part of the program TRIO(S). JOINTLY PRODUCED BY Théâtre de la Ville-Paris – Festival d'Automne à Paris.
Tue 19 Sep 2023
8:00 PM
From 8 € to 22 €
Full
Tickets on sale on-site before each performance.*
Wed 20 Sep 2023
8:00 PM
From 8 € to 22 €
Full
Tickets on sale on-site before each performance.*
Thu 21 Sep 2023
8:00 PM
From 8 € to 22 €
Full
Tickets on sale on-site before each performance.*
Fri 22 Sep 2023
9:00 PM
From 8 € to 22 €
Full
Tickets on sale on-site before each performance.*
Sun 24 Sep 2023
3:00 PM
From 8 € to 22 €
Full
Tickets on sale on-site before each performance.*
*Within available seats limit