23-24 Season
Formats courts
Focus jeunes créateurs #4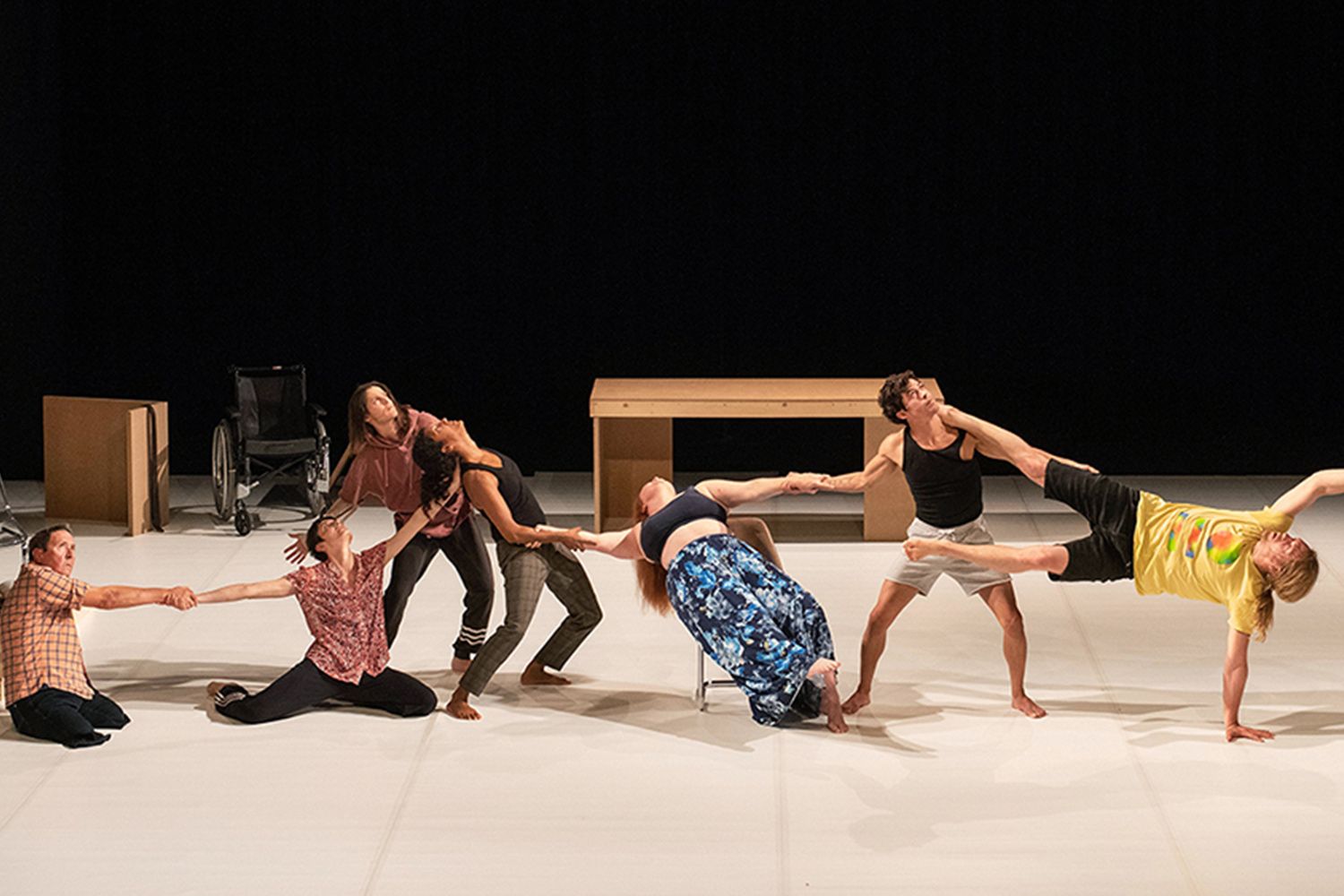 MARKING THE END OF TWO WEEKS OF DANSE ÉLARGIE, THE GENERATION THAT KNOWS NO BOUNDS WILL BE THERE IN FULL FLIGHT AT THE THÉÂTRE DES ABBESSES.
Seeing dance is an exercise broad in scope: there is hip hop as an extended art – art élargi – arising from encounters with elements classical and contemporary, and with dramatic art; there is the discovery of up and coming choreographers from Lithuania, Japan and Palestine, and the art of the circus, theater and hip hop battles. Audiences will marvel at the work of an iconic performer formerly with (La)Horde now devising hair choreography, at the intensity of the work by Leila Ka focusing on movement and women, and inclusive dance-theater able to laugh at family relationships. Seeing Multi-prises in movement means addressing the way we relate to others, and the dialogue between break-dancing and the dabke as danced in Palestine! A spectacle to behold and an emotional experience.
Thomas Hahn
STEREO48
Within this Party
Choreography Amir Sabra
With Maria Dally, Abdallah Damra, Hamza Damra, Ahmad Kullab, Amir Sabra, Yousef Sbieh
LEÏLA KA
Bouffées
Choreography Leïla Ka
With Leïla Ka, Jane Fournier Dumet, Zoé Lakhnati, Aïda ben Hassine, Océane Crouzier
BRUCE CHIEFARE
BREAK
Choreography Bruce Chiefare
With Eglantine Chauchaix, Bruce Chiefare, Hugo De Vathaire, Phynox (Patrick Flégeo), Naoko Tozawa
DOVYDAS STRIMAITIS
Hairy Choreography Dovydas Strimaitis
With Benoît Couchot/Lucrezia Nardone, Hanna-May Porlon, Dovydas Strimaitis
CLAIRE DURAND-DROUHIN
Vie de famille – Génération 2
Choreography Claire Durand-Drouhin
With Julius Bitterling, Adalberto Fernandez Torres, Karine Girard, Inès Hernández, Jyotsna Liyanaratne, Haruka Miyamoto, Jean-Pierre Rigondeau, Géraldine Seguin
YOKO OMORI
PLAIN-chan Choreography & music Yoko Omori
MULTI-PRISES
Filage Direction & performance Yasmine Hadj Ali, Antoine Kobi, Ike Zacsongo Joseph
STEREO48 WITHIN THIS PARTY COPRODUCTION Théâtre de la Ville-Paris with support from Caisse des Dépôts sponsorship and région Île-de-France. RESIDENCIES Espace Germinal-Fosse in collaboration with Escales Danse networks – CND Lyon, in partnership with the Biennale de la Danse.
LEÏLA KA BOUFFÉES COPRODUCTION Espace 1789 – Le CENTQUATRE-Paris.
BRUCE CHIEFARE BREAK PRODUCTION Flowcus dance company together with bureau Les Sémillantes. COPRODUCTION L'Intervalle, Scène de territoire pour la danse, Noyal-sur-Vilaine – Centre de la danse Pierre Doussaint, Les Mureaux – Auditorium de Seynod – Collectif FAIR-E, CCN de Rennes et de Bretagne – Le Triangle, Cité de la Danse, Rennes – Chorège CDCN Falaise Normandie – Le Phare, CCN du Havre Normandie – Dinan Agglomération – Réseau TREMPLIN. WITH THE ASSISTANCE OF Au bout du plongeoir and the Cooperation «Itinéraires d'artiste(s)» Nantes, Rennes, Brest, Rouen, LeMans – région Bretagne – French state, préfet de la région Bretagne – DRAC Bretagne. WITH THE ASSISTANCE OF Danse élargie 2022. WITH SUPPORT FROM Caisse des Dépôts sponsorship – SACD.
DOVYDAS STRIMAITIS HAIRY COPRODUCTION Théâtre de la Ville-Paris with support from Caisse des Dépôts sponsorship. RESIDENCY TanzHaus, Zurich.
CLAIRE DURAND-DROUHIN VIE DE FAMILLE – GÉNÉRATION 2 COPRODUCTION Maison des Métallos – DSN, Dieppe, scène nationale – Micadanses – CCN de Créteil et du Val-de-Marne programmed by Accueil Studio – Ministry of Culture – Ballet de l'Opéra de Bordeaux – Théâtre du Cloître through a subsidy agreement in Bellac – CCM de Limoges through a subsidy agreement for dance.
YOKO OMORI PLAIN-CHAN COPRODUCTION Théâtre de la Ville-Paris with support from Caisse des Dépôts sponsorship. RESIDENCIES Oriente Occidente-Rovereto, Italy – SUBS, Lyon.
MULTI-PRISES FILAGE COPRODUCTION Théâtre de la Ville-Paris With support from région Île-de-France – La Chaufferie, CDCN. RESIDENCY La Briqueterie, CDCN Val-de-Marne.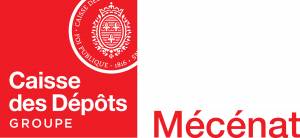 Wed 20 Sep 2023
8:00 PM
From 8 € to 26 €
Thu 21 Sep 2023
8:00 PM
From 8 € to 26 €