23-24 Season
Violin and piano duet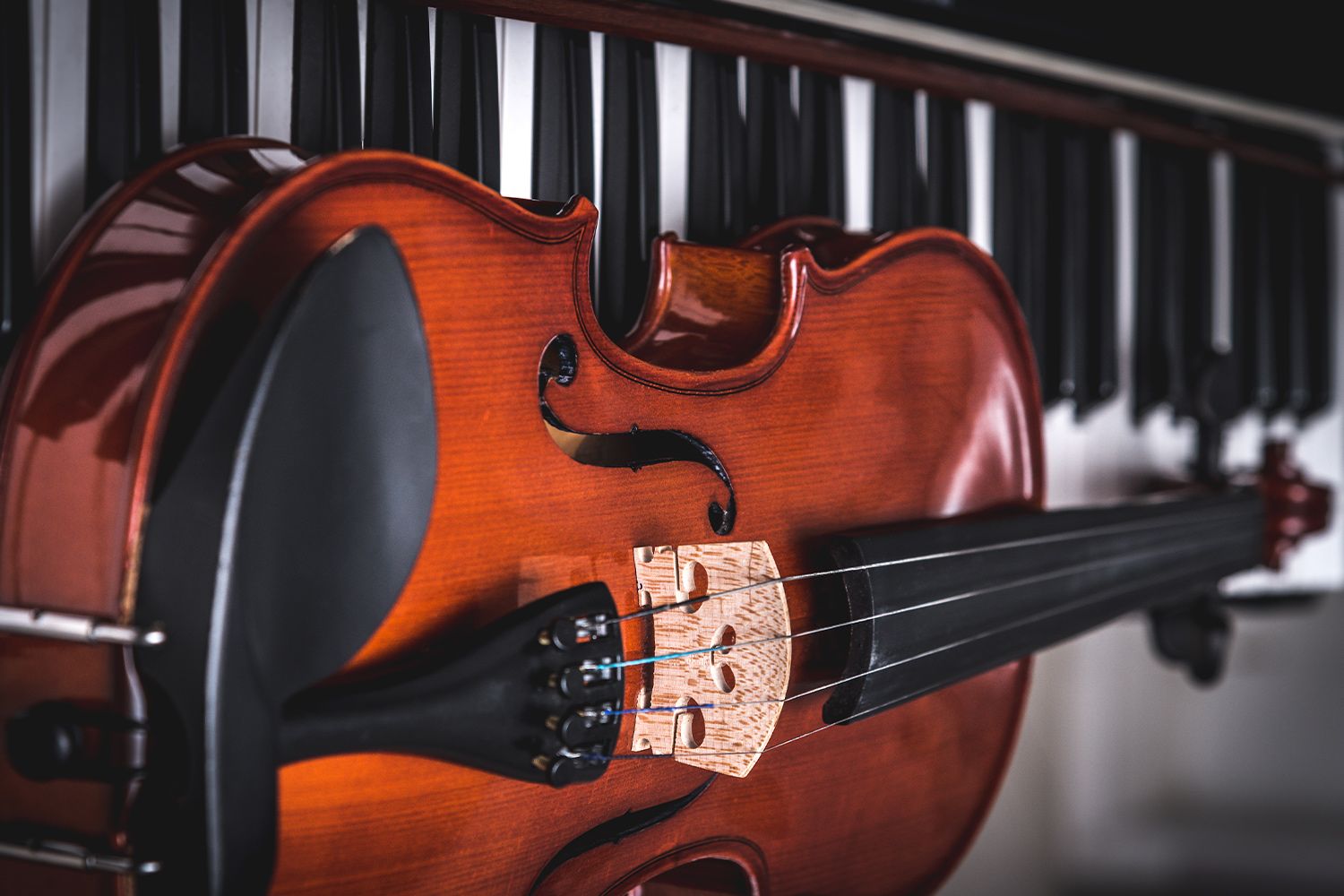 Carte blanche for young musicians from the Conservatoire national supérieur de Paris (CNSMDP)
Drawing on their growing experience as a duo and their personal research into little-known repertoires, Elise and Gaspard offer this Szymanowski-Schonberg-Lekeu programme, a musical adventure spanning some fifty years. Yet in such a short space of time, the sonic landscape is extremely varied in terms of mood and atmosphere, and is a testament to the spirit of these three composers. Lekeu's Sonata (1890) and Schonberg's Phantasy (1949) have in common the striking fact that they come at the end of their musical careers. Lekeu composed his sonata at the age of 22, only to die two years later, while Schoenberg's Phantasy was his last instrumental piece. To begin the programme, Szymanowski's Mythes (1915), in three poems, are inspired by ancient Greek legends, reflecting the composer's cosmopolitan culture and his attraction to Mediterranean culture. Highly lyrical, the character of this music is distinctly Slavic, particularly in the first poem, "The Fountain of Arethusa", which is full of melancholy and also shows the influence of Chopin, Scriabin and Ravel.
Karol Szymanowski Mythes, op. 30
La Fontaine d'Arethuse Narcisse Dryades et Pan
Arnold Schoenberg Fantasy for violin and piano, op. 47
Guillaume Lekeu - Sonata for piano and violin in G major Very moderate - Lively and passionate
Very slow - Very simple and in the character of a folk song
Finale - Very lively
Elise Bertrand & Gaspard Thomas
The genesis of their duo was a passion for chamber music and writing that brought Élise Bertrand and Gaspard Thomas together at the Paris Conservatoire in 2017. Both committed to championing little-known composers and the contemporary repertoire, they had the privilege of taking part in the premiere of Wolfgang Rihm's Episode for violin and piano at the Sommets Musicaux festival in Gstaad, at the invitation of Renaud Capuçon, in January 2022. Winners of numerous national and international competitions (France Amériques, Piano Campus, Ginette Neveu, Bellan, Rotary, etc.), Gaspard and Elise have recorded works by Prokofiev, Szymanowski, Lekeu, Fauré and Ravel. Élise also shared with Gaspard the first recording of his Sonate-Poème, Op.11. During the course of their collaboration, they have benefited from the invaluable advice of Jean-Jacques Kantorow, Roland Daugareil, Christophe Poiget, Geneviève Laurenceau, Itamar Golan, François Salque, Florent Boffard and Claire Désert, with whom they were admitted to the chamber music master's programme at the CNSMDP in February 2022. They performed at the La Roque d'Anthéron festival and at the Prieuré de Chirens in July 2022 and 2023, in Alsace during the AJAM tour, and at the Bibliothèque Nationale de France. In summer 2023, they have been invited to play at the Moments Musicaux de Gerberoy and the Pianissimes (trio with Stéphanie Huang), as well as at the Nice Classic Live festival in July 2023. Their time at the Académie Jaroussky in the Tchaïkovsky class also opened up their duo to formations of varying geometry, mixing vocals and instruments. Since March 2022, they have formed a piano trio with cellist Hermine Horiot. Supported by the Fondation Mécénat Musical Société Générale, Elise has been playing a 1796 Joseph Gagliano since 2023.
Price
Gratuit sur réservation
Elise Bertrand violon Gaspard Thomas piano
En partenariat avec le Théâtre du Châtelet et le Conservatoire de Paris