23-24 Season
Quatuor Bellefeuille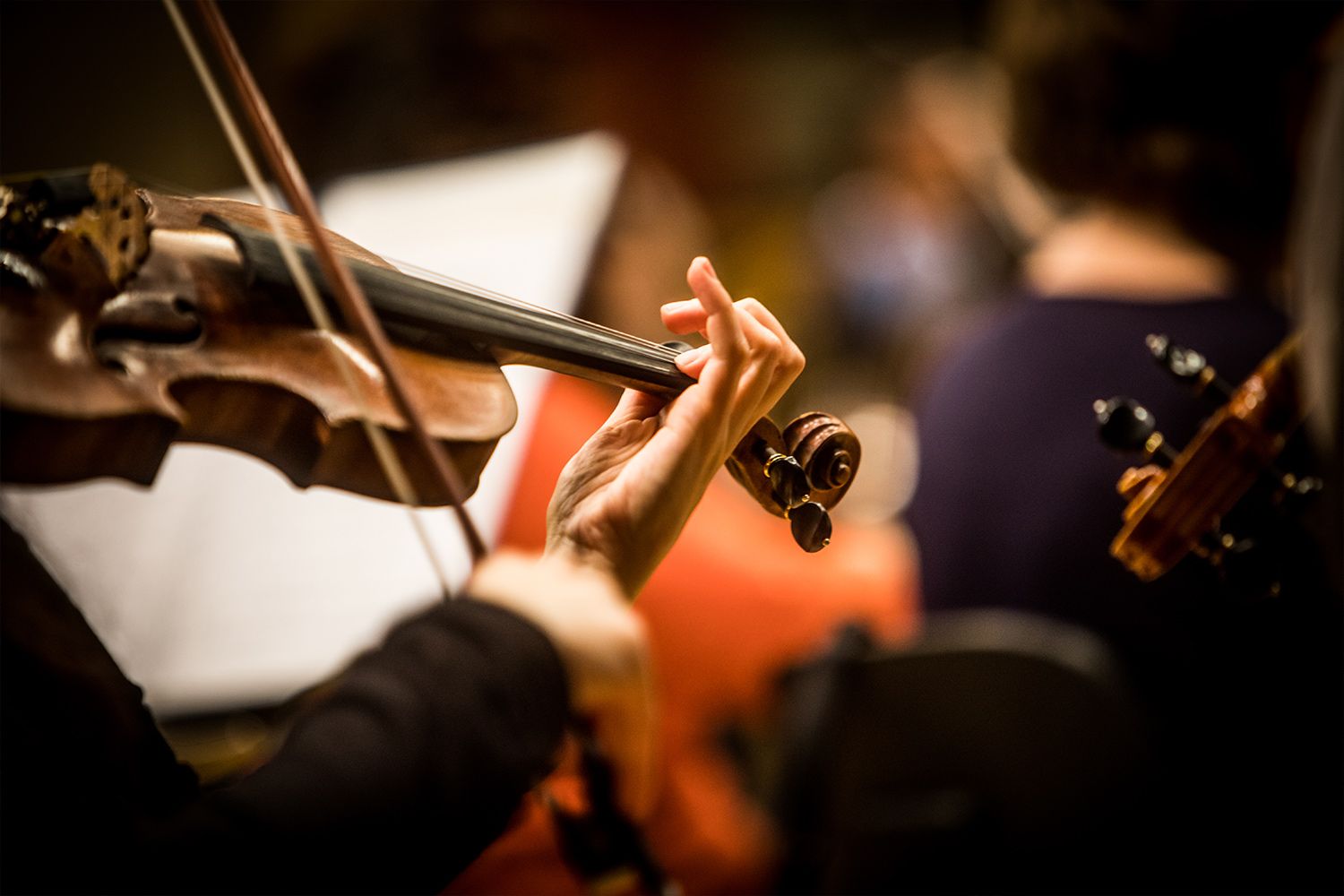 Carte blanche for young musicians from the Conservatoire national supérieur de Paris (CNSMDP)
This programme brings together three quartets by three great composers, inviting us to travel through Europe from the Urals to the Atlantic.
Our journey in sound begins at the eastern end of Europe with Shostakovich's 7th Quartet. Composed in 1960, when Shostakovich had just divorced his second wife, it is dedicated to the memory of his first wife, who died six years earlier. It consists of three brief, contrasting movements: the first oscillates between playfulness and sarcasm, while the mysterious, ethereal Lento is interrupted by the start of a wild final Allegro that ends in a wobbly waltz.
Our journey continues in Germany with Beethoven's 15th Quartet op.132. It was completed in 1825, two years before the composer's death, when he was at the height of his powers. The first movement of the quartet opens with a mysterious motif of four white notes in the cello, to which the other instruments of the quartet are added one by one. Throughout the first movement, which features a series of breaks, this first motif recurs in the background, taking on a sad, disquieting or brutal character in turn.
Our journey ends in France, the westernmost tip of Europe, with Debussy's Quartet Op.10, composed in 1893. In his quartet, Debussy explores a wide range of feelings: from the passion of the lively and very determined first movement to the intimate, suspended song of the third movement and the lively mischievousness of his pizzicato Scherzo, the quartet is adorned with its most beautiful colours.
In 2015, four young musicians from the Conservatoire Régional de Boulogne-Billancourt - located on rue de la Bellefeuille - founded the Bellefeuille Quartet as a tribute to their meeting place. In this group, they discovered the ideal balance between personal expression and collective strength. After studying for four years with Luc-Marie Aguera, a member of the Ysaÿe Quartet, the Bellefeuille entered the classes of Jean Sulem and Louis Rodde at the Paris Conservatoire in 2022. They also studied with Guillaume Sutre and Yovan Markovitch, and took part in the European Chamber Music Academy. The quartet performs at festivals in France and Italy, and has the pleasure of playing in the great hall of the Philharmonie de Paris. Since 2018, it has taken part in the Musique à Flaine festival and in 2019 has been selected to be part of the Dimore del Quartetto. Les Bellefeuille enjoy tackling all styles and characters, from Haydn to Shostakovich via Beethoven, Ravel and many others.
Program
L'Europe d'Est en Ouest Dmitri Chostakovitch String Quartet No. 7 in F sharp minor, op. 108 (13') Allegretto Lento Allegro
Ludwig van Beethoven String quartet n° 15 in A minor, op. 132 (extrait) (10') Assai sostenuto - Allegro
Claude Debussy String quartet in G minor, op.10 (27') Lively and decisive
Quite lively and well-paced
Andantino, gently expressive
Very moderate - Very lively
Price
Gratuit sur réservation
David Forest violon Sophie Guille des Buttes violon () Hervé Blandinières alto () Enguerrand Bontoux, violoncelle
*deux membres en poste dans deux orchestres parisiens
En partenariat avec le Théâtre du Châtelet et le Conservatoire de Paris