DANS LE CADRE DE 3 SPECTACLES AUX ABBESSES
Dance
Chorus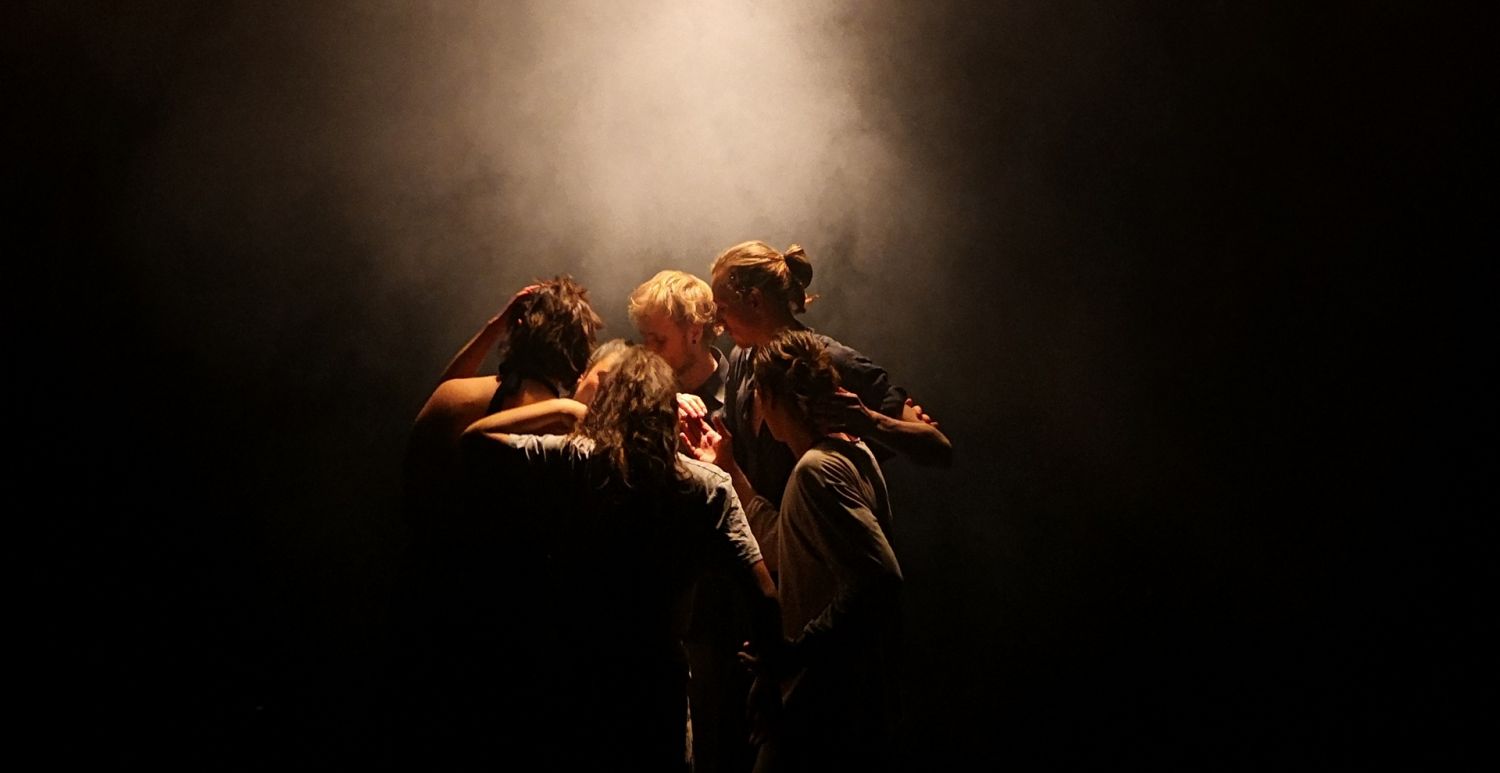 Description
ROMANTIC, SHAMANIC, FRENETIC HIP-HOP: THE SURPRISING DANCE OF THE YOUNG SLOVENIAN SCENE.
Night, community—Chorus invites us to follow a nocturnal rite for six dancers and one musician, joined by a group of locally recruited young hip-hop dancers, a chorus of bodies to examine what makes us human. In this choreographic debate, the exchange of ideas takes place with great gestural freedom, exploring multiple ways of merging minds. Accompanied on drums and cello by Kristijan Krajnčan, the dancer-citizens bring to life chiaroscuros in the style of Caravaggio and images of animal-like ecstasy, before evoking a frenetic hip-hop battle that borders on the grotesque. All this seems completely natural, since Gašper Kunšek came to dance from football, yoga, and shamanic dances, while Žigan Krajnčan was trained as a singer and violinist, then became one of the figureheads of Slovenian hip-hop at the age of twenty.
CHOREOGRAPHY & DIRECTION Žigan Krajnčan, Gašper Kunšek
Choreography & direction Jan Krmelj // musical Composition, drums & cello Kristijan Krajnčan // lights Borut Bučinel // sound Jure Vlahovič
with Sara Janašković, Žigan Krajnčan, Gašper Kunšek, Teja Modrijan, Kristýna Šajtošová, Alex Tesch & 6 figurants
---
Margem, Cloud, Chorus, these three words alone are an invitation to dream together. three productions from Portugal, Switzerland, and Slovenia, which have in common a societal subject and the desire to meet locally recruited youth. after a few days of workshops and rehearsals, these young people are fully integrated into the group for an unforgettable experience. with an average age of 18, these 60 young people step on stage as the promise of the 21st century in a Europe without borders.