DANS LE CADRE DE 3 SPECTACLES AUX ABBESSES
Dance
Margem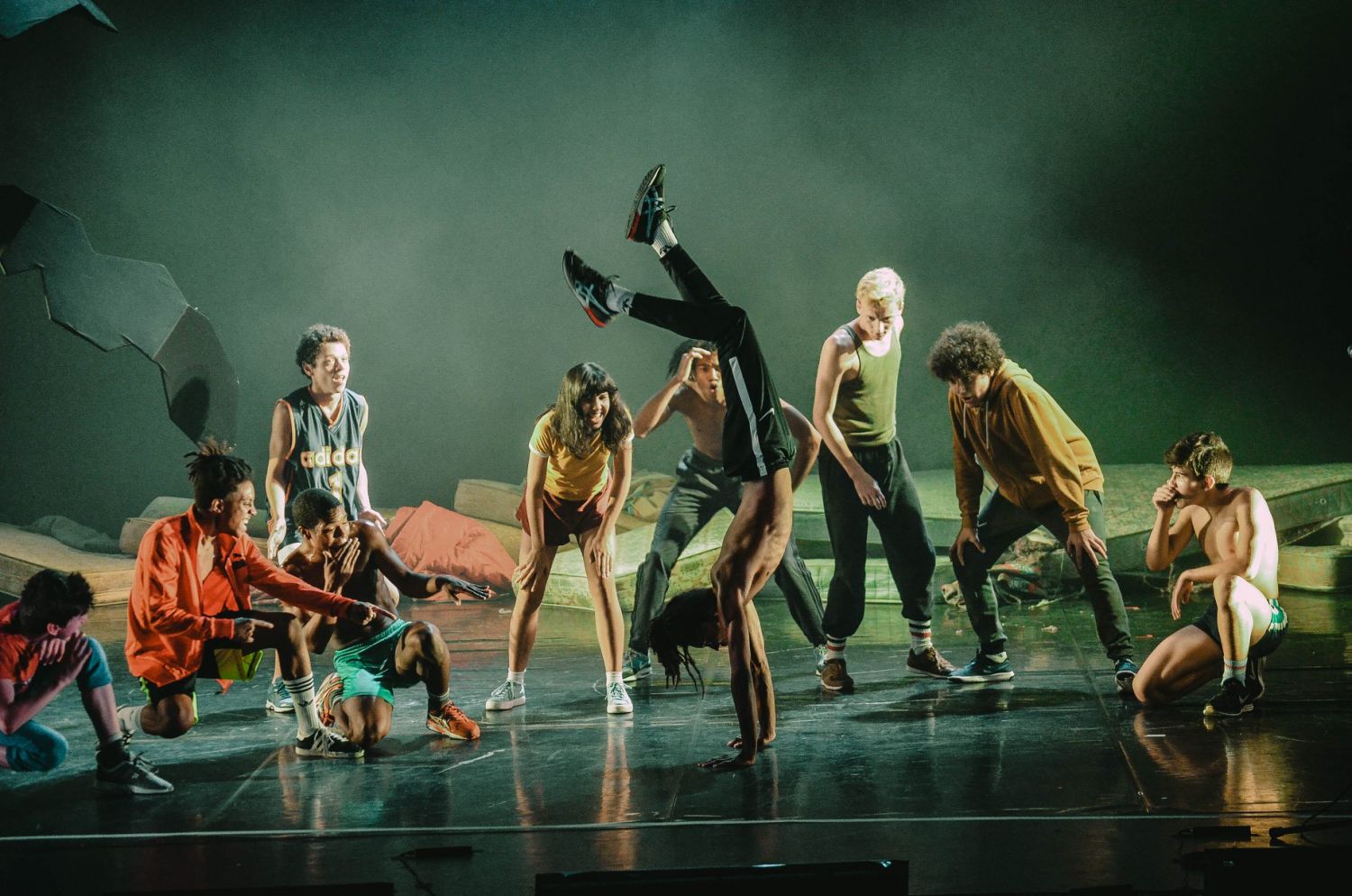 Direction
Place
Language
In Portuguese
Overtitled in French
Description
TWENTY PERFORMERS—ACTORS, DANCERS, AND GROUPS OF CHILDREN—FOR AN URGENT JOURNEY TO THE MARGINS OF A VIOLENT SOCIETY.
In 1937, the Brazilian writer Jorge Amado published Captains of the Sands, a controversial short story that poeticizes the daily life of a group of young people adrift, struggling for survival by protecting each other. These young Misérables, living on the margins of society in Salvador de Bahia, could only inspire Victor Hugo Pontes, a well-known Portuguese choreographer and director whose political activism lives up to his name. For Margem, he is working with a group of twelve professional actors and dancers surrounded by amateur children who will form a small community powerfully united to fight injustice. Margem conveys the urgency of an authentic verbal and corporeal memory that dispenses with taboos to bravely tackle racism, sex, death, and hope.
Direction Victor Hugo Pontes
Text Joana Craveiro // set design F. Ribeiro // Musique Marco Castro & Igor Domingues aka Throes + the Shine // lights Wilma Moutinho // artistic advisor Madalena Alfaia
with Alexandre Tavares, David S. Costa, Gonçalo Cabral, Hugo Fidalgo, João Nunes Monteiro, José Santos, Magnum Soares, Marco Olival, Marco Tavares, Nara Gonçalves, Tiago Ferreira e Vicente Freitas Melo & 8 children as background players
---
Avec le soutien de Fundaçao Calouste Gulbenkian
---
Margem, Cloud, Chorus, these three words alone are an invitation to dream together. three productions from pPortugal, Switzerland, and Slovenia, which have in common a societal subject and the desire to meet locally recruited youth. after a few days of workshops and rehearsals, these young people are fully integrated into the group for an unforgettable experience. with an average age of 18, these 60 young people step on stage as the promise of the 21st century in a europe without borders.