FORMIGA ATÓMICA
Theater / Chantiers d'Europe 21 / Tout public dès 6 ans
La Marche des éléphants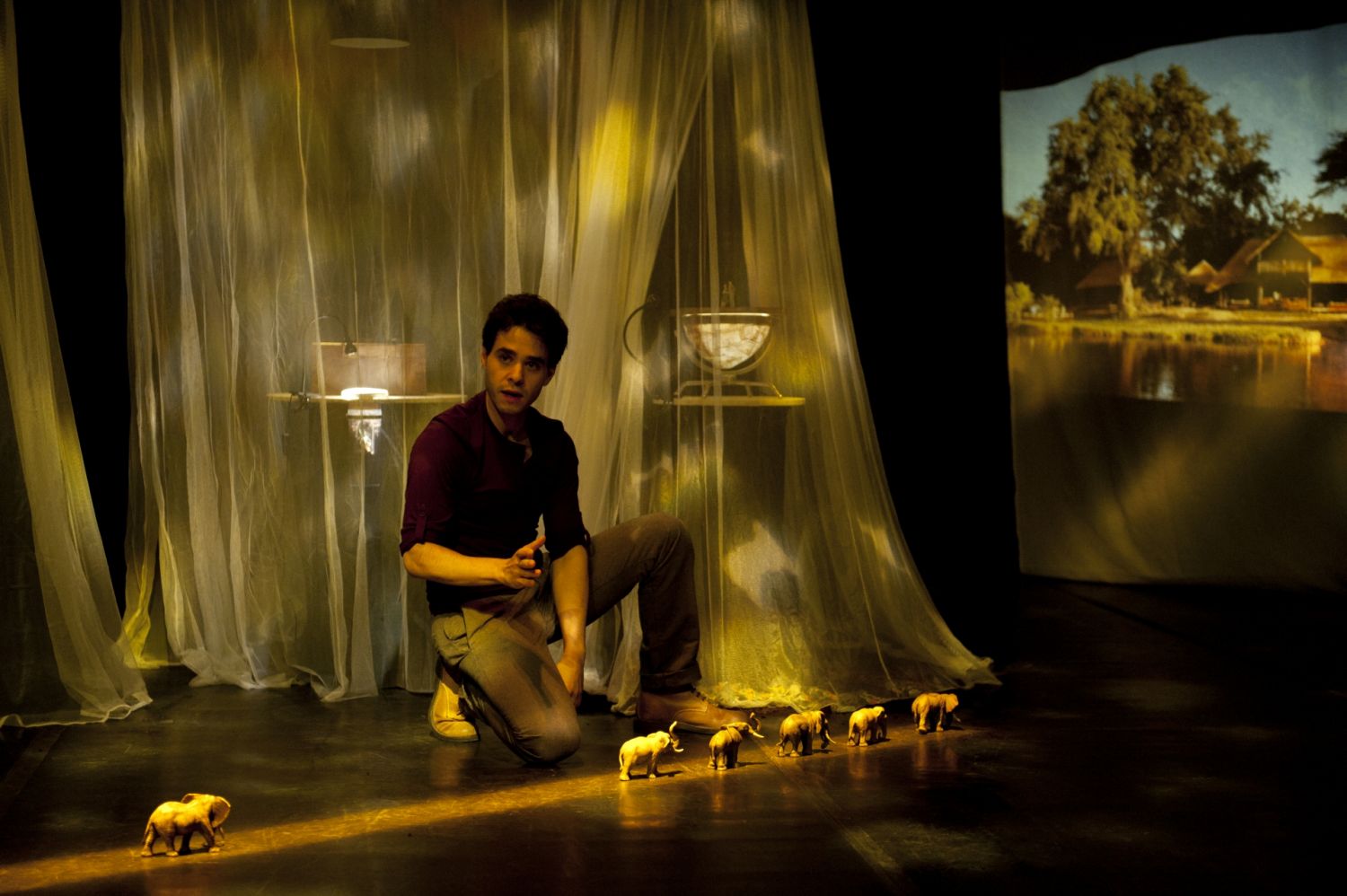 Schedules

according to the days of performance
10:00 / 11:00 / 14:30 / 15:00 / 19:00
Description
THE FORMIGA ATÓMICA COMPANY EXPLORES DEATH THROUGH OBJECT THEATRE.
La Marche des éléphants is taken from the true story of a man who devoted his life to the protection of animals, particularly in South Africa, where he developed a highly unusual friendship with a group of elephants. When he died, the pachyderms paid him a last tribute by walking in procession to his house: this was no ordinary man, he was one of their own. Executed with figurines, shadow play, and a great deal of delicacy, the performance offers a sensitive approach to the mystery of death and the loss of a loved one.
Maia Bouteillet
Text Inês Barahona direction Miguel Fragata
set design & costumes Maria João Castelo // Music Fernando Mota // lights José Álvaro Correia // translated from the portuguese by Luís de Andrea
With Miguel Fragata
---
CE SPECTACLE A ÉTÉ PRÉSENTÉ LORS DE CHANTIERS D'EUROPE 2016 ; AU-DELÀ DE LA FORÊT, LE MONDE LORS DE CHANTIERS D'EUROPE 2017 ET EN MARS 2019 À L'ESPACE CARDIN.