Consultations en langues étrangères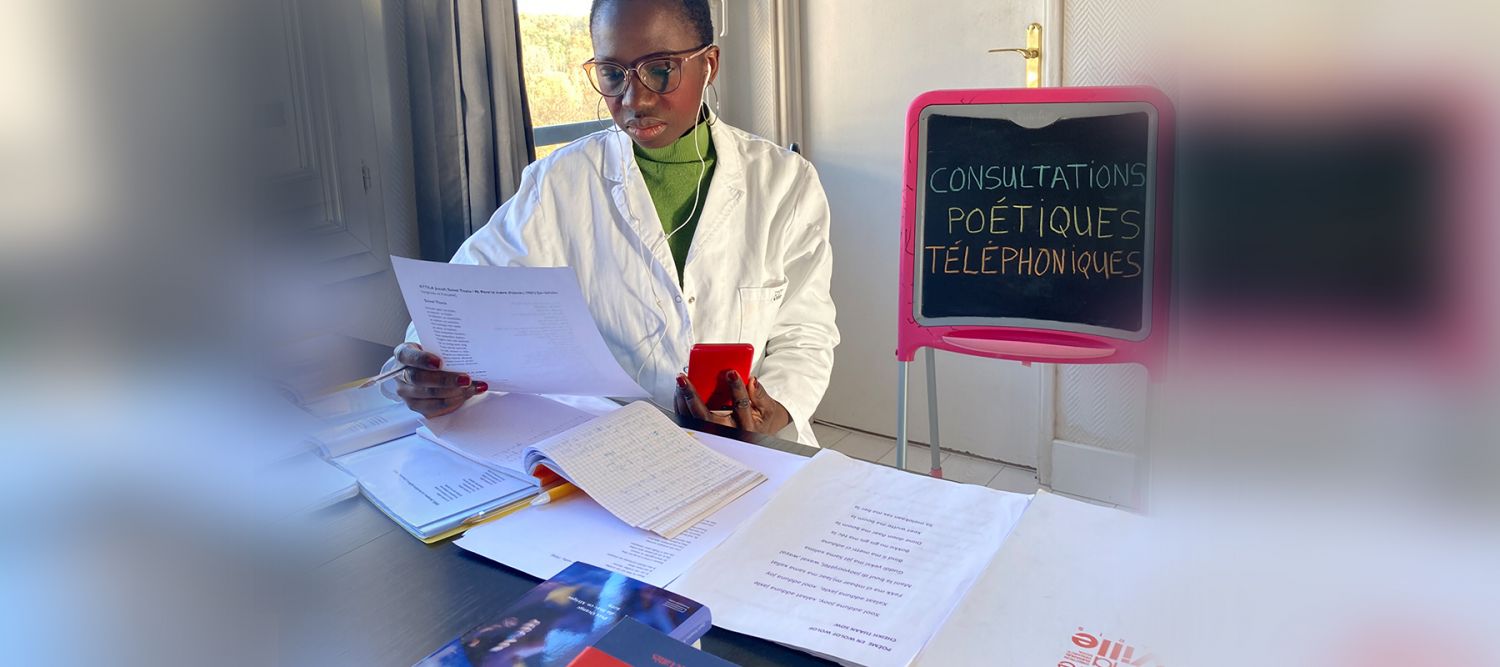 Dates
Jan 02, 2020, Dec 31, 2021
Schedules

according to the days of performance
10:00 / 19:00
Description
Un moment unique et privilégié avec un.e comedien.ne dans la langue de votre choix. Un temps suspendu basé sur l'écoute de l'autre, un échange sur la vie, la poésie, la musique proposé par téléphone à tous ceux qui le souhaitent.
Every day from Tuesday to Saturday from 10 a.m. to 7 p.m.
---
The Théâtre de la Ville, with its partner theaters in Europe, now offers Poetic Consultations in foreign languages with bilingual actors: in greek, spanish, english, portuguese, mandarin, wolof, beti, lingala, sango, pidgin, kongo, italian, arabic, romanian, hebrew, albanian, german, hungarian, japanese. The consultation, as well as the reading of the poem, takes place in the language of your choice.
With :
in english : Johanna White, James Borniche, Julie Bordas, Marie-France Alvarez
in spanish : Marie-France Alvarez, Johanna White, Alexandra Ansidei
in greek : Eirini Patoura, Nina Dipla, Dimitrios Drossos, Argyris Xafis et Maria Magkanari
in mandarin : Yilin Yang, Yi-Ju Fang, Chih-Wei Tsen, Shih-Wei Wang
in wolof : Fama Ly
in beti : Emile Abossolo
in sango : José Messongo
in italian : Maurizio Lombardi, Giulia Bianchi Weber, Francesco Gori, Carolina Pezzini, Maddalena Amorini, Claudia Marino, Mattia Braghero
in arabic : Mahmoud Elhaddad
in lingala : Astrid Mamina et Ludovic Parfait Goma
in kongo : Ludovic Parfait Goma
in pidgin : Emil Abossolo
in romanian : Matei Visniec, Nicoleta Lefter, Radu Vancu
in portuguese : Sonia Baptista, Lionel Cecilio
in hebrew : Meital Peretz, Yuval Rozman
in albanian : Arben Bajraktaraj
in german : Sophie Mousel, Lukas Turtur
in hungarian : Mathias Zakhar, Csaba Polgár, Tünde Kókai, Máté Novkov
in russian : Liudmila Nekrasov, Ishtvan Nekrasov
in japanese : Yume Nanbu, Ayana Fuentes et Azuki Hagino