D'APRÈS LEWIS CARROLL
Tout Public / Jeunesse / 18-XX1
Alice traverse le miroir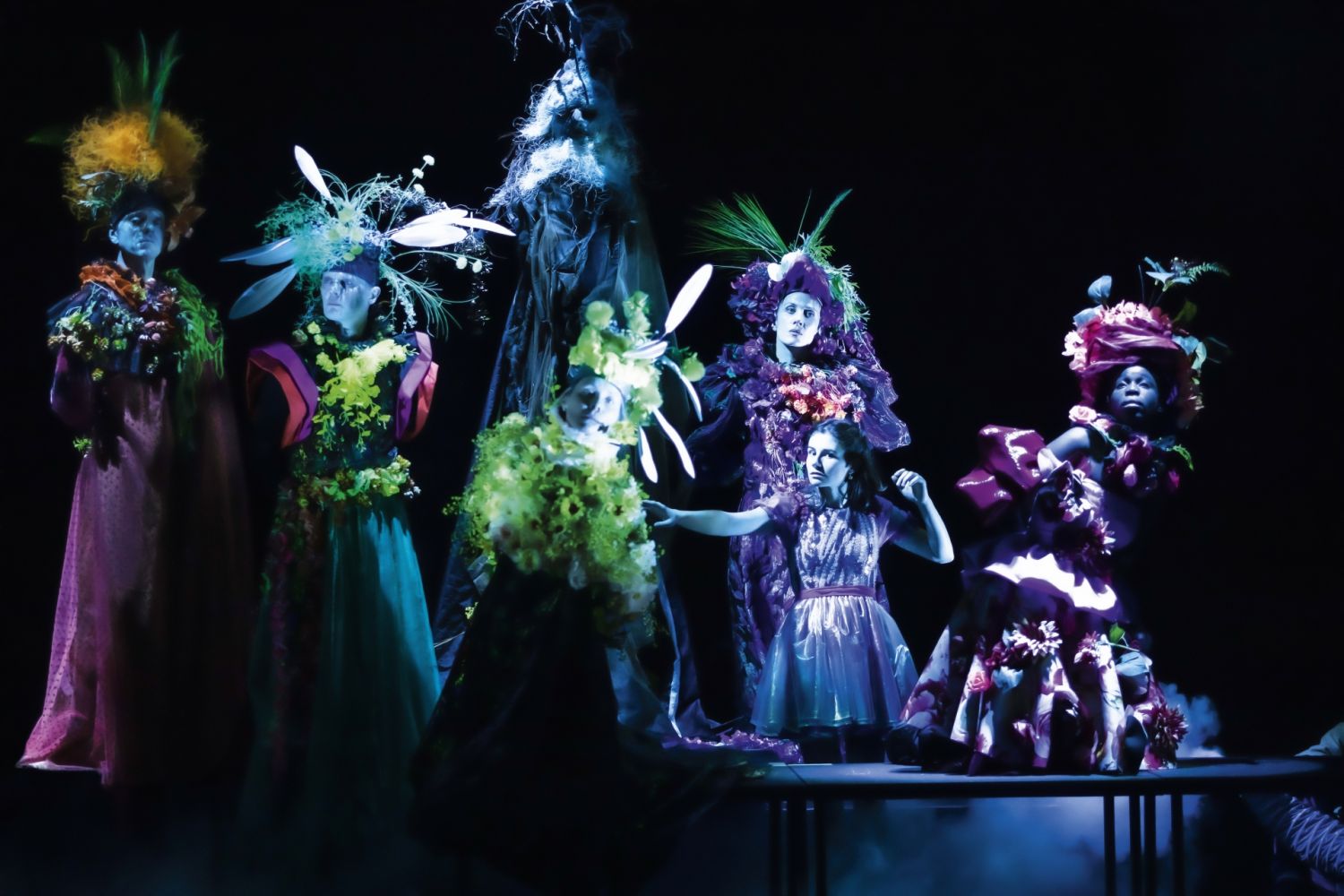 Schedules

according to the days of performance
14:30 / 17:30
Description
BEYOND THE LOOKING GLASSES OF TIME AND SPACE, ALICE MAKES NEW GIRLFRIENDS AND STAYS ON COURSE IN A FANCIFUL JOURNEY SOWN WITH THE SEEDS OF SCIENCE.
We couldn't give up on Alice when she was off to such a good start. In this continuation of her adventures, the other side of the looking glass is a little more worrisome than wonderland. Here, Alice reencounters the White and Red Queens, now even loonier, chats with living flowers and a fat egg-headed Humpty-Dumpty who claims that even the meaning and shape of words is relative. In this strange world, everything works upside down: time, memory, distances, up, down, reality, and the virtual. Alice defies gravity to fly through a picture of stairs and meets heroines who could be her descendants: Dorothy from The Wizard of Oz, Raymond Queneau's Zazie, and Rose, a contemporary girl. Speaking of which, who is in whose dream? What's for sure is that Alice is forever in Emmanuel Demarcy-Mota's beautiful dream of total theatre
Text on an idea by Emmanuel Demarcy-Mota Fabrice Melquiot L'Arche Editeur direction Emmanuel Demarcy-Mota
based on Lewis Carroll // direction assistants Christophe Lemaire, Julie Peigné // set design Yves Collet // lights Yves Collet, Christophe Lemaire // costumes Fanny Brouste // music Arman Mélies // sound Flavien Gaudon // video Baptiste Klein // masks Anne Leray // make up Catherine Nicolas // props David Ledorze // artistic advisor François Regnault // scientific advisor Jean Audouze
with Isis Ravel, Jauris Casanova, Valérie Dashwood, Philippe Demarle, Sandra Faure, Sarah Karbasnikoff, Stéphane Krähenbühl, Gérald Maillet, Grace Seri
---
THE COMPLETE ALICE
Spend the day in Lewis Carroll's world by watching the complete Alice: Alice et autres merveilles followed by Alice traverse le miroir, with a lunch or snack break. Tea time! Saturday 19/12 and 9/01 at 14 H 30 and 17 H / Sunday 20/12 and 10/01 at 11 H and 14 H 30 Special rate: children under 14 will discover both shows for the price of one, adults will enjoy a preferential rate.