Emmanuel Demarcy-Mota
Metteur en scène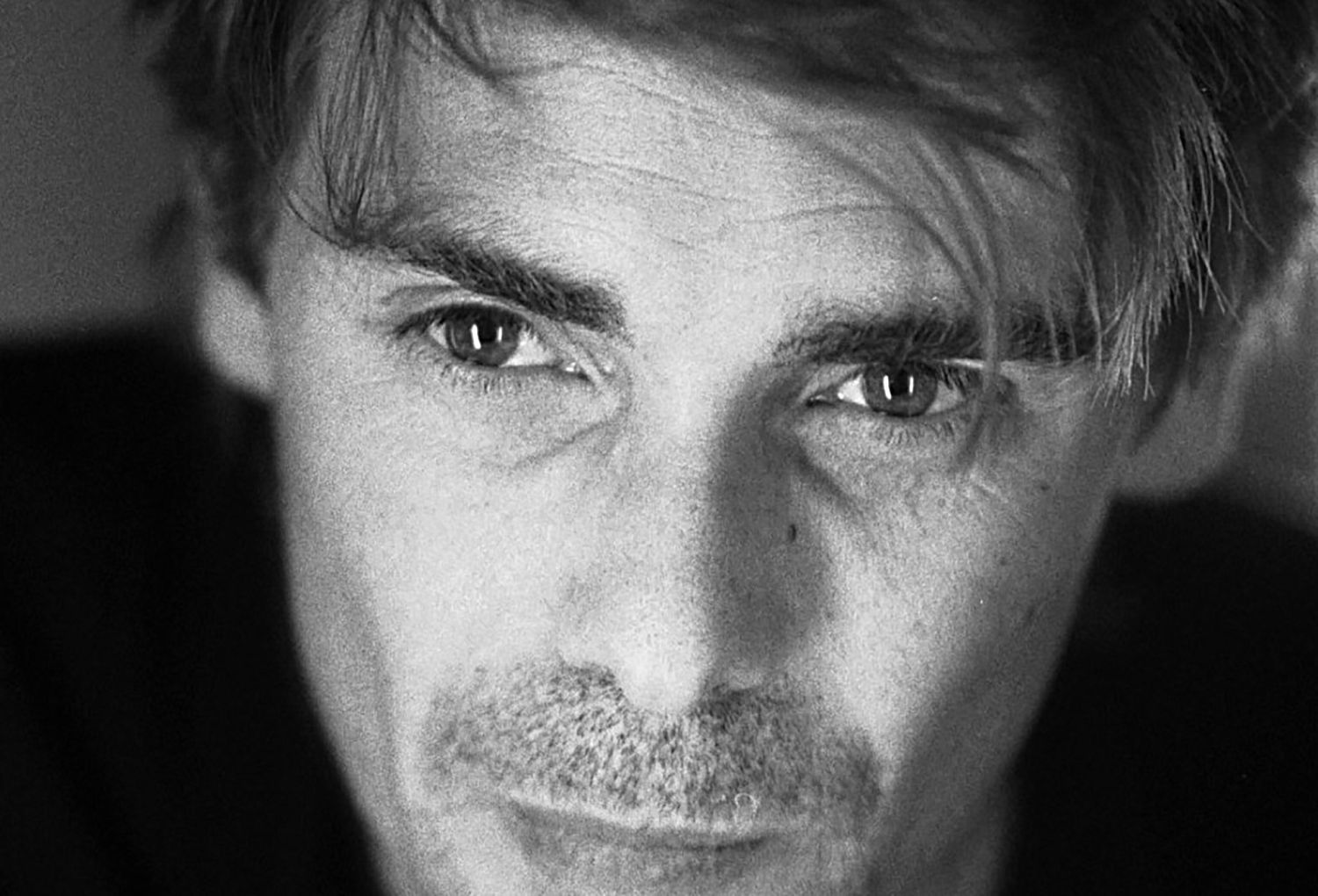 Stage director. He was at the head of the Comédie de Reims/CDN [National Drama Centre] from 2002 to 2008. On 1 September 2008, he succeeded Gérard Violette as director of the Théâtre de la Ville.
Itinerary artistic
At the age of 17, Emmanuel Demarcy-Mota brought together several high-school friends, among them Christophe Lemaire and Alpar Ok, to start a drama club at the Lycée Rodin in Paris. This resulted in him staging Albert Camus' Caligula. The enterprise was continued at the Sorbonne, where the group got larger. With them he worked on Erdmann, Shakespeare, Kleist, Müller and Pirandello. At the end of his three years of college theatre, he founded his own company, "Théâtre des Millefontaines" when he turned 20. He then began a five-year artistic residence at the Théâtre de la Commune-CDN d'Aubervilliers and at the Forum culturel de Blanc-Mesnil.
At the age of 22, he was invited to stage Ramuz' L'Histoire du soldat [The Soldier's Tale] at the Théâtre de la Commune-CDN d'Aubervilliers; that was to be his first artistic partnership. The production was selected for the Biennale de Lyon [Lyons Biennial Festival]. It went on tour for two successive seasons until it was performed at the Gulbekian Foundation in Lisbon.
In 1994, he started to work regularly in collaboration with François Regnault, focusing on translations of the European repertoire: Büchner, Shakespeare, Pirandello and Brecht. Meanwhile, with a collective of actors, he explored various stage forms and a number of authors such as Wedekind, Kleist, Marivaux, Molière or Erdmann. He finally chose Büchner, whose Léonce et Léna [Leonce and Lena] he staged in 1995, still at the Théâtre de la Commune-CDN d'Aubervilliers. After having toured in France, the production was revived for two seasons in a row; a new version was then created for performances in Luxembourg and Portugal. In 1997, he directed his first version of Shakespeare's Peine d'amour perdue [Love's Labour's Lost]. In 1998, he was awarded the Prix de la révélation théâtrale de l'année [Theatre Revelation of the Year Award] by the Syndicat National de la Critique Dramatique [Drama Critics' National Union]. In 2000, he produced Peter Weiss' Marat Sade, first in French, then in English.
National Drama Centre In Rheims
In 2001 Emmanuel Demarcy-Mota was appointed director of La Comédie/CDN de Reims
THE ARTISTIC COLLECTIVE
In Reims, Demarcy-Mota set up an artistic collective bringing together a writer, Fabrice Melquiot, a scenographer, Yves Collet, a musician, Jefferson Lembeye, an artistic collaborator, François Regnault, and fifteen actors: Hugues Quester, Alain Libolt, Charles-Roger Bour, Gerald Maillet, Olivier Le Borgne, Cyril Anrep, Ana Das Chagas, Sandra Faure, Pascal Vuillemot, Stéphane Krähenbühl, Valérie Dashwood, Jauris Casanova, Philippe Demarle,and Marie Armelle Deguy.. The team focused on new creations and, besides, devised novel artistic schemes and developed strategies to reach new audiences.
Emmanuel Demarcy-Mota was the first director to stage plays by Fabrice Melquiot, thus revealing him to the general public. He the invited him as associated author at the Comédie de Reims where he produced several of his works in a variety of forms: Le Diable en partage [The Devil as One's Lot/Inheriting the Devil] which was awarded the Prix de la critique de la meilleure création en langue française [Critics' Award for Best Creation in French] and L'Inattendu [The Unexpected], both premiered at the Théâtre de la Bastille in Paris. They were followed by Ma vie de chandelle [My Candle Life], Graceful (a collection of poems), Marcia Hesse and Exeat.
ASSOCIATED COMPANIES
Demarcy-Mota formed long-term friendship bonds with a number of independent French and European companies, providing support both for the creation and diffusion of their productions: Lionel Spycher, Victor Gauthier Martin, Arnaud Meunier, Jean Christophe Sais, David Lescot, among other French companies as a well as Arpad Schilling, Pipo Del Bono, Ricardo Pais among European artists.
A "CENTRE FOR EXPERIMENTAL DRAMA WRITING"
With Fabrice Melquiot, Demarcy-Mota set afoot a "centre for experimental drama writing", which allowed them to invite living playwrights on a regular basis.
A EUROPEAN CENTRE FOR RESEARCH AND EXCHANGE
He also started a European centre for research and exchange with actors and playwrights from all over Europe.
"THE COMÉDIE DE REIMS CLASSES"
With Christophe Lemaire, he headed the training school for professional actors, the "Comédie de Reims classes".
L'ATELIER [THE WORKSHOP]: a new theatre house
In October 2007, Demarcy-Mota inaugurated a new venue for the Comédie de Reims. L'Atelier , a project he conceived and finalized, is also a place designed for the presentation of new artistic forms, rehearsals and training.
In 2006, he was invited at the Opéra National du Rhin [Rhine National Opera] to stage the opening production of the Musica International Festival, L'Autre Côté [The Other Side], one of Bruno Montovani's operas. In September 2007, in partnership with Cultures France, he directed a bilingual version of Shakespeare's Tanto Amor Desperdiçado [Love's Labour's Lost] at the Teatro Nacional Dona Maria II in Lisbon, a joint production of The Teatro Nacional and La Comédie de Reims. It brought together 18 Portuguese and French actors and was performed in Lisbon and in France before setting off on an international tour.
Productions at The Théâtre de la Ville
December 1999, Peine d'amour perdue [Love's Labour's Lost] by W. Shakespeare
October 2001 Six personnages en quête d'auteur [Six Characters in Search of an Author] by L. Pirandelllo. The production toured for three years in France and abroad. It received the Critics' Award for lighting and scenography and that of best actor for Hugues Quester.
January 2003 Revival of Six personnages en quête d'auteur [Six Characters in Search of an Author]
February 2004 Ma vie de chandelle [My Candle Life] by F. Melquiot at the Théâtre des Abbesses (the Théâtre de la Ville's second venue), nominated for the Molière Awards
September 2004 Rhinocéros, by E. Ionesco, which toured for two seasons in France and Europe (in particular at the Teatro Nacional Dona Maria II in Lisbon and the Teatro Sao Joaõ in Oporto)
November 2005 Marcia Hesse by F. Melquiot at the Théâtre des Abbesses, which toured for two seasons and was also nominated for the Molière Awards
January 2006 Revival of Rhinocéros
October 2006 Revival of Marcia Hesse
March 2007 Homme pour Homme [Man is Man] by B. Brecht, revived in Rheims for two seasons after a European tour
January 2009 Casimir et Caroline by Ö. von Horváth performed over two seasons in the course of a European tour
Member of
BAM
Candoco Dance Company