Saison 2018-2019
Le bain
Gaëlle Bourges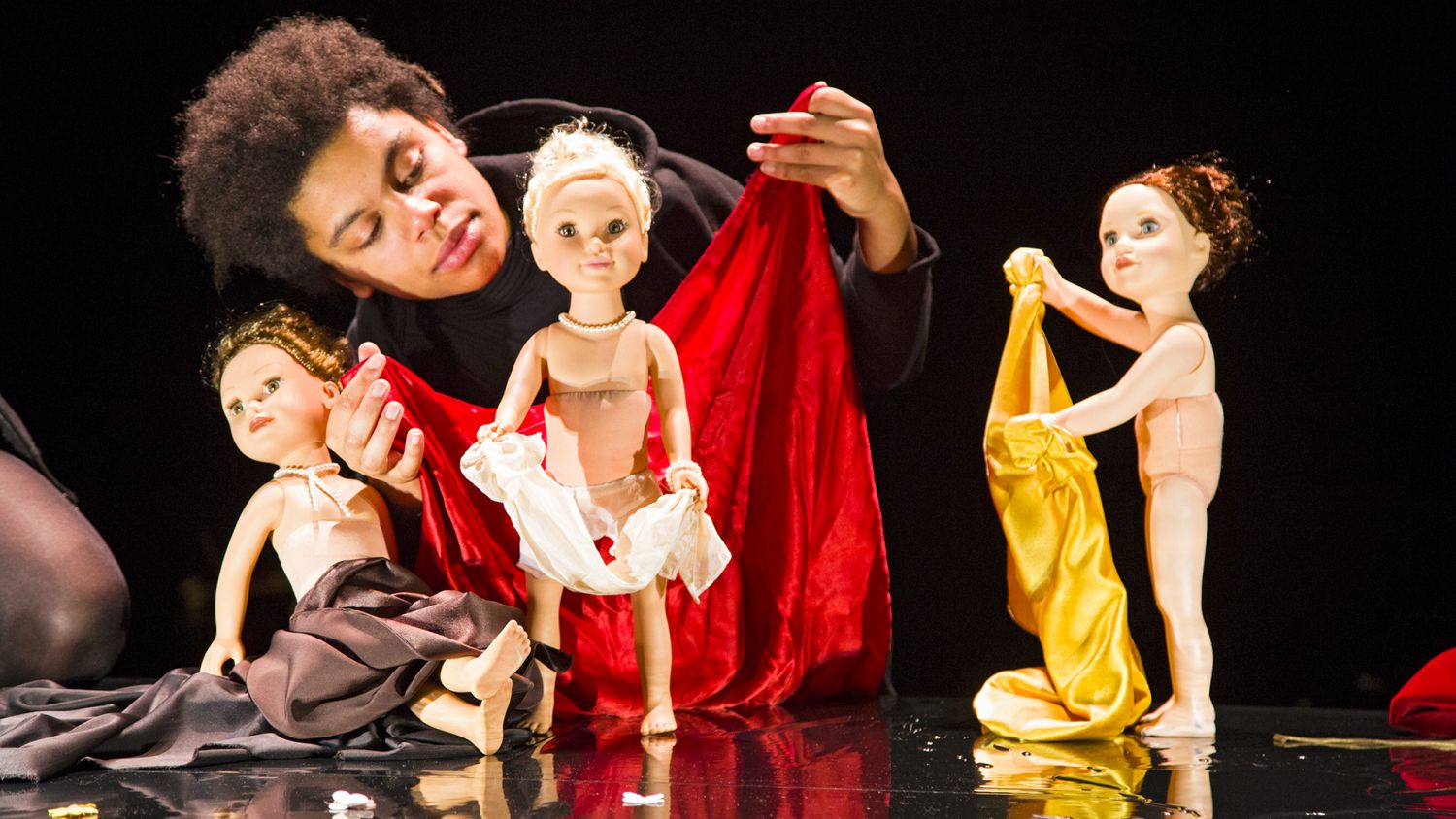 Mixing dance, song and story, Le bain proposes to open a way to the relationship of children (and their parents) to the representation of bodies in the history of art.
On the left, a "Diane at her bath" from the Fontainebleau School. On the right, a "Suzanna at her bath", painted by Tintoretto. Starting from these two 16th century paintings, Gaëlle Bourges has created a fable for young audiences simply called "The Bath". On stage, three dancers-singers, three modern young women, play with dolls and their toilet articles to tell the numerous stories related with these two famous paintings. Gaëlle Bourges expresses the richness of her descriptive point of view on the painted scenes and mixes it up with personal anecdotes, sharp analysis, associations of ideas and images. The layers of time overlap to show the evolution in arts and life of body and nude representation.
Gaëlle Bourges will present "Ce que tu vois" from 20 to 24 March.
Schedules
10:00, 14:30, 15:00, 19:00
conception, story Gaëlle Bourges avec des extraits d'Actéon, In Les Métamorphoses d'Ovide, Livre Iii (traduit du latin par Marie Cosnay), Éditions de l'Ogre, 2017
lighting design Abigail Fowler Music creation Stéphane Monteiro Alias Xtronik 2 excerpts of Maurice Ravel Daphnis Et Chloé (Berliner Philharmoniker, Pierre Boulez, Ed. Deutsche Grammophon), Pièce En Forme De Habanera (Maurice Ravel : Master Music For Flute & Piano, Laurel Zucker And Marc Shapiro) singing rehearsal Olivia Denis Costumes Clémence Delille Performance & singing Helen Heraud, Noémie Makota & Julie Vuoso
Wed 3 Apr 2019
3:00 PM
5 à 15€
Full
Tickets on sale on-site before each performance.*
Thu 4 Apr 2019
10:00 AM
5 à 15€
Full
Tickets on sale on-site before each performance.*
Thu 4 Apr 2019
2:30 PM
5 à 15€
Full
Tickets on sale on-site before each performance.*
Fri 5 Apr 2019
10:00 AM
5 à 15€
Full
Tickets on sale on-site before each performance.*
Fri 5 Apr 2019
7:00 PM
5 à 15€
Full
Tickets on sale on-site before each performance.*
Sat 6 Apr 2019
3:00 PM
5 à 15€
Full
Tickets on sale on-site before each performance.*
Sun 7 Apr 2019
3:00 PM
5 à 15€
Full
Tickets on sale on-site before each performance.*
*Within available seats limit