Theater / Tout public dès 2 ans
Le petit bain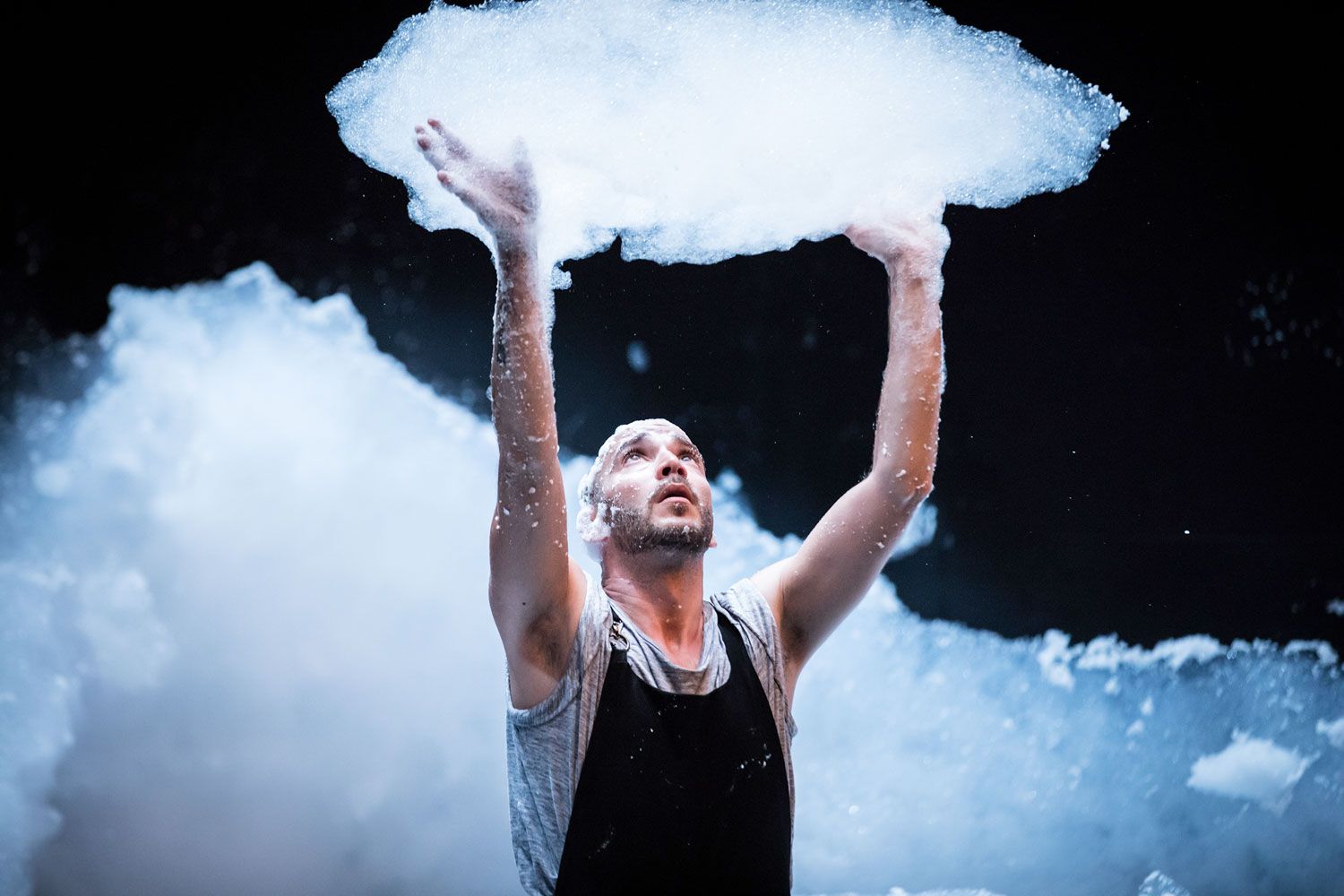 ORIGINAL IDEA & DIRECTION
Johanny Bert
Place
Schedules

according to the days of performance
10:30 / 11:00 / 14:30 / 15:00
Description
With music but no words, the physical dance grapples with bubble bath to the delight of the youngest members of the audience and to the surprise of the older ones.
A cube, large, opaque and white, moves back and forth, ever so slightly, remaining upright even when a man plunges into it. Does this lead into another world? Is it the doorway to dreams, or the promise of a game of sensory perception? It is bubble bath, but then it might also be an iceberg, or a beard, or a feather, and a bird. Some might see bubbles floating on a daydream, while for others it may be nocturnal. It is everything that can emerge through graceful movement, urged on by the imagination of a child whose mind will take off immediately and gallop away.
---
Charlotte Lipinska
ORIGINAL IDEA & DIRECTION Johanny Bert
ARTISTIC COLLABORATION YAN RABALLAND / CHOREOGRAPHY ASSISTANT CHRISTINE CARADEC / LIGHTING GILLES RICHARD / SOUND DESIGN MULLER / VISUAL ARTIST JUDITH DUBOIS / COSTUMES PÉTRONILLE SALOMÉ / SCENOGRAPHY AURÉLIE THOMAS
WITH RÉMY BÉNARD
PRODUCTION Théâtre de Romette. COPRODUCTION Théâtre Nouvelle génération, CDN, Lyon – Théâtre Paris-Villette, Paris – Graines de spectacles, Clermont-Ferrand – CDN de Montluçon – La Cour des Trois Coquins, Clermont-Ferrand. Le Théâtre de Romette est implanté à Clermont-Ferrand, à La Cour des Trois Coquins, scène vivante. Le Théâtre de Romette est conventionné par la DRAC Auvergne-Rhône-Alpes, la Région Auvergne-Rhône-Alpes et la Ville de Clermont-Ferrand. Le Théâtre de Romette est compagnie en résidence à Malakoff scène nationale. Johanny Bert est artiste compagnon au Bateau Feu, scène nationale Dunkerque et artiste complice du Théâtre de la Croix-Rousse, Lyon.