Saison 2022-2023
Wanted petula
Fabrice Melquiot, Emmanuel Demarcy-Mota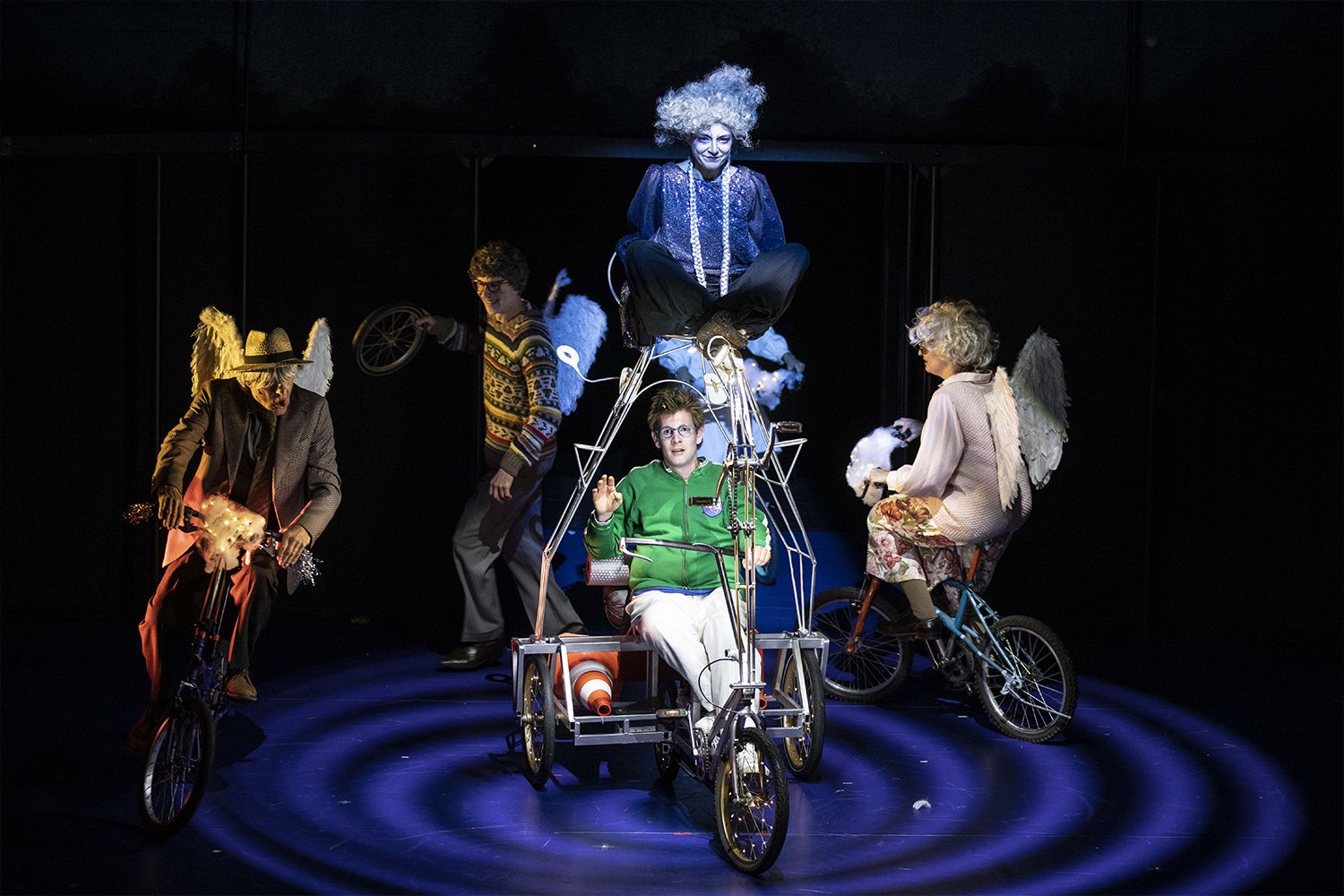 A seven-year-old child leaves one planet for another in his quest following the love of his life. Here is a new approach by the Troupe du Théâtre de la Ville to an epic that will appeal to every generation.
After the Alice diptych, Fabrice Mel¬quiot is back with the team, and has reinvented the adventures of Bouli Miro. As a gallant knight setting off in search of the love of his life, his journey takes him into outer space, exploring make-believe planets and meeting extraordinary creatures (including a giant flea, and a "Little Prince" made in Taiwan). Meanwhile, back on earth, his father, mother and stepfather, a former javelin champion, plus his new stepmother who is an actor specializing in vampire roles, are all trying to track him down in outer space. By the end of his pursuits, will Bouli rescue his one true love?
Schedules
10:00, 14:30, 15:00, 19:00
TEXT Fabrice Melquiot DIRECTION Emmanuel Demarcy-Mota
/ DIRECTOR'S ASSISTANTS CHRISTOPHE LEMAIRE, JULIE PEIGNÉ SCENOGRAPHY & LIGHTING YVES COLLET MUSIC JEFFERSON LEMBEYE
WITH CHARLES-ROGER BOUR, CÉLINE CARRÈRE, JAURIS CASANOVA, VALÉRIE DASHWOOD, PHILIPPE DEMARLE, SANDRA FAURE, GAËLLE GUILLOU, GÉRALD MAILLET (CAST TBA)
PRODUCTION Théâtre de la Ville-Paris.
La pièce Wanted Petula de Fabrice Melquiot est publiée et représentée par L'ARCHE – éditeur & agence théâtrale.
Fri 12 May 2023
7:00 PM
5 € à 16 €
Sat 13 May 2023
3:00 PM
5 € à 16 €
Sun 14 May 2023
3:00 PM
5 € à 16 €
Tue 16 May 2023
2:30 PM
5 € à 16 €
Wed 17 May 2023
3:00 PM
5 € à 16 €
Thu 18 May 2023
3:00 PM
5 € à 16 €
Fri 19 May 2023
7:00 PM
5 € à 16 €
Sat 20 May 2023
3:00 PM
5 € à 16 €
Tue 23 May 2023
10:00 AM
5 € à 16 €
Tue 23 May 2023
2:30 PM
5 € à 16 €
Wed 24 May 2023
3:00 PM
5 € à 16 €
Thu 25 May 2023
10:00 AM
5 € à 16 €
Thu 25 May 2023
2:30 PM
5 € à 16 €
Fri 26 May 2023
7:00 PM
5 € à 16 €
Sat 27 May 2023
3:00 PM
5 € à 16 €