Saison 2022-2023
L'enfant que j'ai connu
Alice ZENITER, Julien Fišera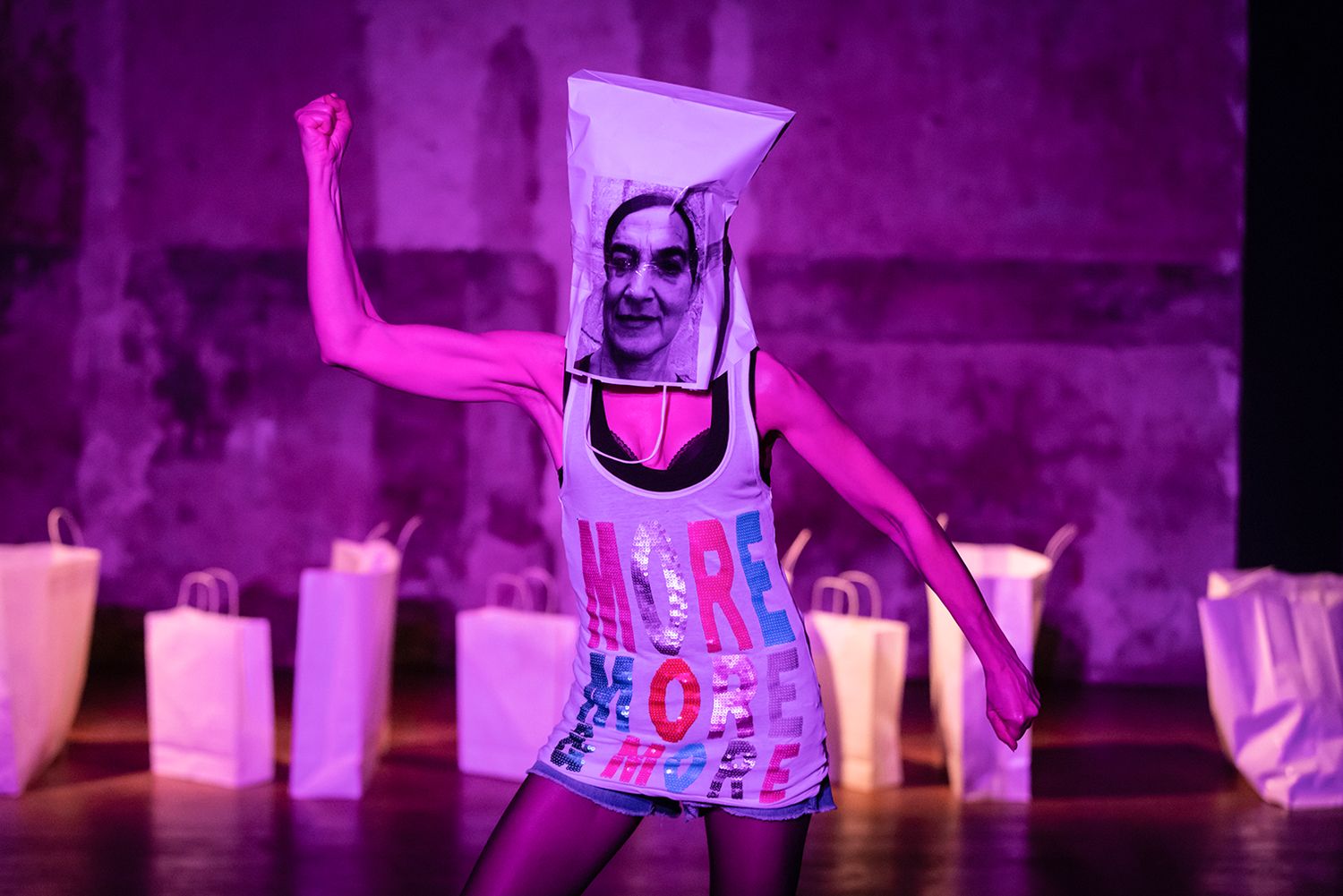 Somewhere between a confession and a cry of anger, the message to a lost son has the mother traveling through her own mind and memories, recalling her child, the activist, the son murdered.
As she was leaving the courthouse, the mother heard someone say "I would never have thought the police could kill a white child." There is rioting. She has been accused of racism, and is hiding in an apartment. She recalls her life with her son who was an activist protesting against injustice. Gradually she starts wondering about the way she, a woman from a privileged background, could choose not to see. For Julien Fišera, the obvious choice for The Child I once Knew was the author of The Art of Losing; he commissioned her to write the narrative relating the unusual metamorphosis of the heart of a mother and her anger.
TEXT Alice ZENITER
DIRECTION Julien Fišera
ARTISTIC COLLABORATION NICOLAS BARRY / ESPACE FRANÇOIS GAUTHIER-LAFAYE / LIGHTING JEAN-GABRIEL VALOT / COSTUMES BENJAMIN MOREAU / CHOREOGRAPHY ADVISOR THIERRY THIEÛ NIANG
AVEC ANNE ROTGER
PRODUCTION Compagnie Espace commun. COPRODUCTION Le TAG/Amin Théâtre – Théâtre Dunois – Fabrique de Théâtre/site Européen de création. Un projet mené en partenariat avec l'Amin Théâtre/Le TAG. ACCUEIL EN RÉSIDENCE Théâtre Paris-Villette – Les Tréteaux de France, Centre dramatique national – La Fabrique de Théâtre de Bastia – Résidence Ferme du Buisson, scène nationale de Marne-la Vallée. AVEC LE SOUTIEN DE La Chartreuse de Villeneuve lez Avignon, Centre national des écritures du spectacle – Hublot Théâtre, Colombes – Théâtre de la Ville-Paris. Alice Zeniter est représentée par l'ARCHE-agence théâtrale, arche-editeur.com.
La Compagnie Espace commun est conventionnée DRAC Île-de-France.
Tue 4 Oct 2022
8:00 PM
10 € à 22 €
Full
Tickets on sale on-site before each performance.*
Wed 5 Oct 2022
8:00 PM
10 € à 22 €
Full
Tickets on sale on-site before each performance.*
Thu 6 Oct 2022
8:00 PM
10 € à 22 €
Full
Tickets on sale on-site before each performance.*
Fri 7 Oct 2022
8:00 PM
10 € à 22 €
Full
Tickets on sale on-site before each performance.*
Sat 8 Oct 2022
8:00 PM
10 € à 22 €
Full
Tickets on sale on-site before each performance.*
Tue 11 Oct 2022
8:00 PM
10 € à 22 €
Full
Tickets on sale on-site before each performance.*
Wed 12 Oct 2022
8:00 PM
10 € à 22 €
Full
Tickets on sale on-site before each performance.*
Thu 13 Oct 2022
8:00 PM
10 € à 22 €
Full
Tickets on sale on-site before each performance.*
Fri 14 Oct 2022
8:00 PM
10 € à 22 €
Full
Tickets on sale on-site before each performance.*
Sat 15 Oct 2022
8:00 PM
10 € à 22 €
Full
Tickets on sale on-site before each performance.*
Sun 16 Oct 2022
3:00 PM
10 € à 22 €
Full
Tickets on sale on-site before each performance.*
Tue 18 Oct 2022
8:00 PM
10 € à 22 €
Full
Tickets on sale on-site before each performance.*
Wed 19 Oct 2022
8:00 PM
10 € à 22 €
Full
Tickets on sale on-site before each performance.*
Thu 20 Oct 2022
8:00 PM
10 € à 22 €
Full
Tickets on sale on-site before each performance.*
Fri 21 Oct 2022
8:00 PM
10 € à 22 €
Full
Tickets on sale on-site before each performance.*
*Within available seats limit