Saison 2022-2023
Mary Said What She Said
Robert Wilson, Isabelle Huppert, Darryl Pinckney, Ludovico Einaudi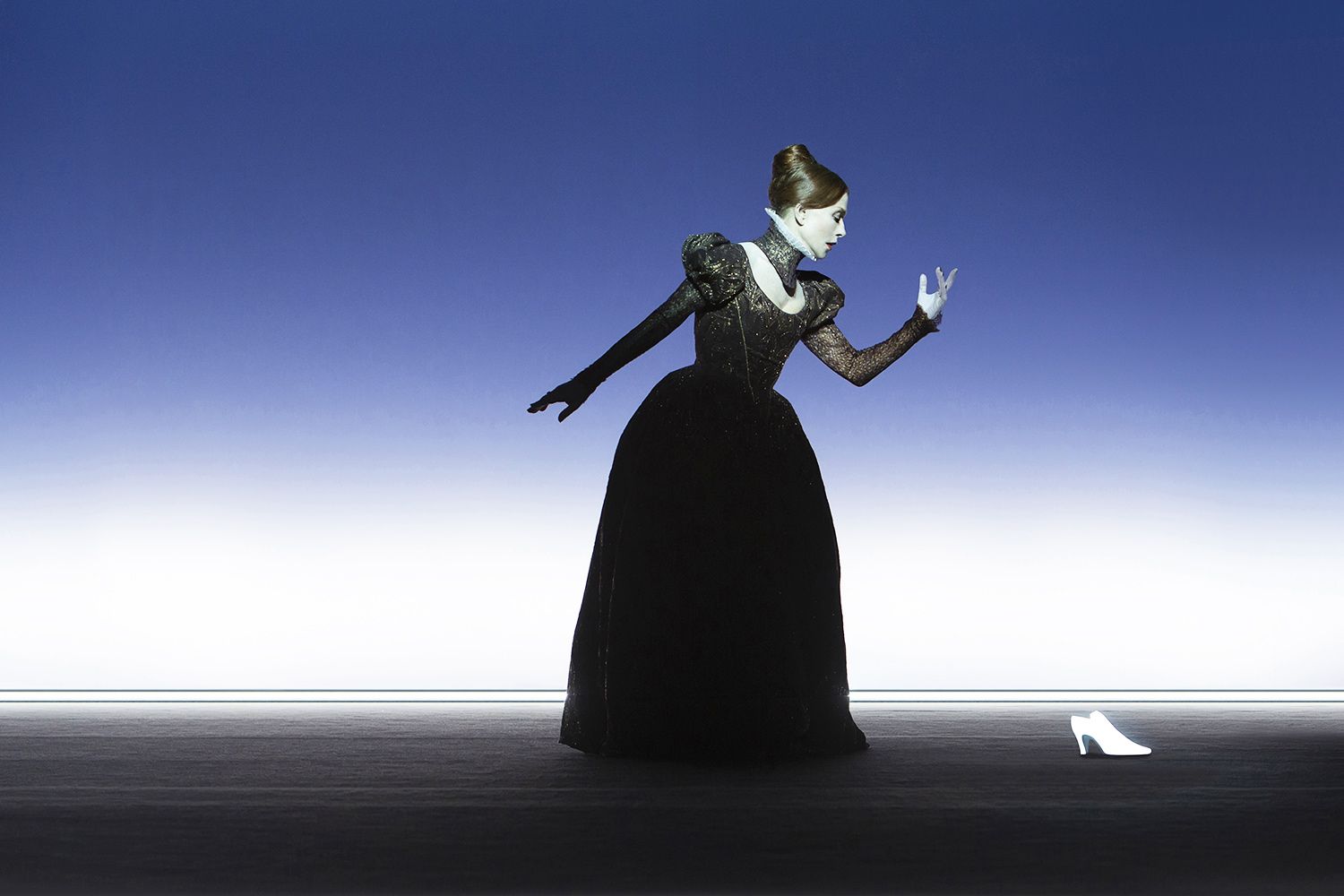 Another experience of the dreams of Mary Queen of Scots, with the majestic presence of Isabelle Huppert, and the vision of Robert Wilson.
In the forest of recollections from the past, before the icy grave of the future, she shall never forget that she is queen. She, Mary Queen of Scots, and she, Isabelle Huppert, an icon on stage directed by Robert Wilson, an emblem, a living incarnation.
Walking the tightrope of the art of counterpoint, she defies the empty space, in the glimmer of dawn or shadowy night, set like a jewel in vast musical landscapes, in a corset-boned gown, through an interplay of rhythms, lines and intonations, she brings life to the classical drama where the contenders are Love, Power and Death, or France, Scotland and England.
Odile Quirot
---
DIRECTION, SET & LIGHTING Robert Wilson
WITH Isabelle Huppert
TEXT Darryl Pinckney
MUSIC Ludovico Einaudi
COSTUMES JACQUES REYNAUD / ASSOCIATE DIRECTOR CHARLES CHEMIN / COLLABORATION SCENOGRAPHY ANNICK LAVALLÉE-BENNY / COLLABORATION LIGHTING XAVIER BARON / COLLABORATION CREATION OF COSTUMES PASCALE PAUME / COLLABORATION MOVEMENT FANI SARANTARI / SOUND DESIGN NICK SAGAR / MAKE-UP DESIGN SYLVIE CAILLER / HAIR DESIGN JOCELYNE MILAZZO / TRANSLATION FROM ENGLISH FABRICE SCOTT
PRODUCTION Théâtre de la Ville-Paris. COPRODUCTION Wiener Festwochen – Teatro della Pergola, Florence – Internationaal Theater Amsterdam – Thalia Theater, Hamburg. EN ASSOCIATION AVEC EdM Productions-Elisabetta di Mambro. Création le 22 mai 2019 au Théâtre de la Ville-Espace Cardin.


Thu 13 Apr 2023
8:00 PM
10 € à 36 €
Full
Tickets on sale on-site before each performance.*
Fri 14 Apr 2023
8:00 PM
10 € à 36 €
Full
Tickets on sale on-site before each performance.*
Sat 15 Apr 2023
8:00 PM
10 € à 36 €
Full
Tickets on sale on-site before each performance.*
Mon 17 Apr 2023
8:00 PM
10 € à 36 €
Full
Tickets on sale on-site before each performance.*
Tue 18 Apr 2023
8:00 PM
10 € à 36 €
Full
Tickets on sale on-site before each performance.*
Wed 19 Apr 2023
8:00 PM
10 € à 36 €
Full
Tickets on sale on-site before each performance.*
Thu 20 Apr 2023
8:00 PM
10 € à 36 €
Full
Tickets on sale on-site before each performance.*
Fri 21 Apr 2023
8:00 PM
10 € à 36 €
Full
Tickets on sale on-site before each performance.*
Sat 22 Apr 2023
3:00 PM
10 € à 36 €
Full
Tickets on sale on-site before each performance.*
Mon 24 Apr 2023
8:00 PM
10 € à 36 €
Full
Tickets on sale on-site before each performance.*
Tue 25 Apr 2023
8:00 PM
10 € à 36 €
Full
Tickets on sale on-site before each performance.*
Wed 26 Apr 2023
8:00 PM
10 € à 36 €
Full
Tickets on sale on-site before each performance.*
Thu 27 Apr 2023
8:00 PM
10 € à 36 €
Full
Tickets on sale on-site before each performance.*
Fri 28 Apr 2023
8:00 PM
10 € à 36 €
Full
Tickets on sale on-site before each performance.*
Sat 29 Apr 2023
8:00 PM
10 € à 36 €
Full
Tickets on sale on-site before each performance.*
Tue 2 May 2023
8:00 PM
10 € à 36 €
Full
Tickets on sale on-site before each performance.*
Wed 3 May 2023
8:00 PM
10 € à 36 €
Full
Tickets on sale on-site before each performance.*
Thu 4 May 2023
8:00 PM
10 € à 36 €
Full
Tickets on sale on-site before each performance.*
Fri 5 May 2023
8:00 PM
10 € à 36 €
Full
Tickets on sale on-site before each performance.*
Sat 6 May 2023
3:00 PM
10 € à 36 €
Full
Tickets on sale on-site before each performance.*
Sat 6 May 2023
8:00 PM
10 € à 36 €
Full
Tickets on sale on-site before each performance.*
Sun 7 May 2023
3:00 PM
10 € à 36 €
Full
Tickets on sale on-site before each performance.*
Tue 9 May 2023
8:00 PM
10 € à 36 €
Full
Tickets on sale on-site before each performance.*
Wed 10 May 2023
8:00 PM
10 € à 36 €
Full
Tickets on sale on-site before each performance.*
Thu 11 May 2023
8:00 PM
10 € à 36 €
Full
Tickets on sale on-site before each performance.*
Fri 12 May 2023
8:00 PM
10 € à 36 €
Full
Tickets on sale on-site before each performance.*
Sat 13 May 2023
3:00 PM
10 € à 36 €
Full
Tickets on sale on-site before each performance.*
Sat 13 May 2023
8:00 PM
10 € à 36 €
Full
Tickets on sale on-site before each performance.*
Sun 14 May 2023
3:00 PM
10 € à 36 €
Full
Tickets on sale on-site before each performance.*
*Within available seats limit