Saison estivale 20-21
Israel Galván
El Amor Brujo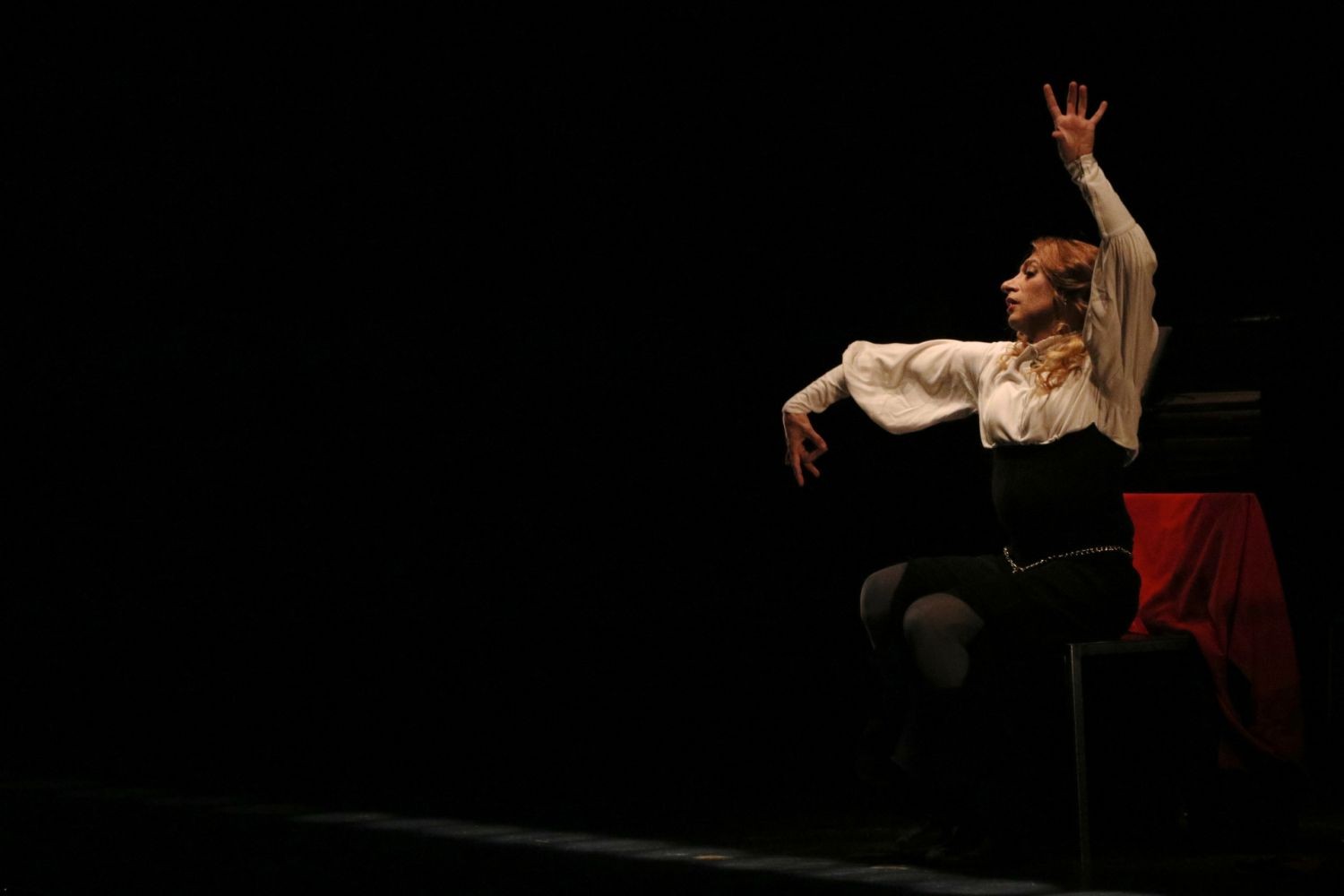 THE INCISIVE FLAMENCO OF THE ABSOLUTE CONTEMPORARY MASTER, INFUSED WITH COMEDY AND HUMOR, IN AN ENCOUNTER WITH THE GREATEST CLASSIC OF SPANISH MUSIC.
GITANERÍA EN UN ACTO Y DOS CUADROS
From one production to the next, lsrael Galván takes flamenco – his flamenco—to unexpected shores. With El Amor Brujo, he revisits a classic for the first time, accompanied by a singer and pianist, shaking up pantomime ballet on the traces of its pulsating flesh, made of superstitions and unseen fears. Here we find a dance of terror and the fire ritual. Galván is not drawn to Manuel de Falla's masterpiece because of the love story, but its cruelty, which is so often watered down. Is it a duet or a solo? The dancer from Seville reveals his talent as a quick-change artist, dazzling with his Gestus, playing a female dancer whose identity is a mystery. For our pleasure and his own, the great iconoclast liberates himself once again, reinventing and outdoing himself, adding to the gitanería of centuries past a highly contemporary cheekiness.
direction & Choreography Israel Galván
Music Manuel de Falla, Alejandro Rojas-Marcos, David Lagos // advisor Musical Pedro G. Romero // lights Rubén Camacho // sound Design Pedro León // set design Pablo Pujol // direction Assistant Balbi Parra // choreography Assistant Marco de Ana // Costumes & silhouettes Nino Laisné // with the collaboration of Reyes Muriel del Pozo
with Israel Galván / Eduarda de los Reyes, David Lagos voice, Alejandro Rojas-Marcos piano
Mon 5 Jul 2021
8:00 PM
10 € à 27 €
Tue 6 Jul 2021
8:00 PM
10 € à 27 €
Wed 7 Jul 2021
8:00 PM
10 € à 27 €
Fri 9 Jul 2021
8:00 PM
10 € à 27 €
Sat 10 Jul 2021
8:00 PM
10 € à 27 €
Sun 11 Jul 2021
3:00 PM
10 € à 27 €