Anne Teresa De Keersmaeker
chorégraphe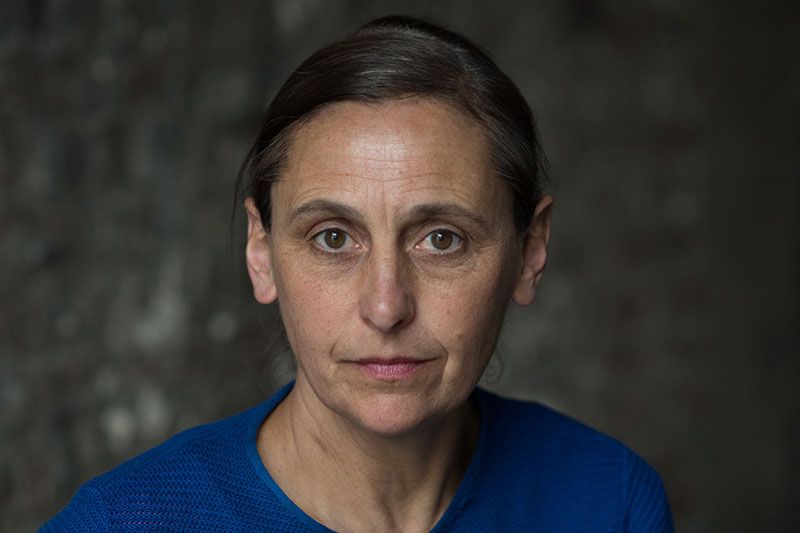 Parcours artistique
En 1980, après des études de danse à l'école Mudra de Bruxelles, puis à la Tisch School of the Arts de New York, Anne Teresa De Keersmaeker (née en 1960) crée Asch, sa première chorégraphie. Deux ans plus tard, elle marque les esprits en présentant Fase, Four Movements to the Music of Steve Reich.
En 1983, De Keersmaeker chorégraphie Rosas danst Rosas danst Rosas et établit à Bruxelles sa compagnie de danse Rosas. À partir de ces oeuvres fondatrices, Anne Teresa De Keersmaeker a continué d'explorer, avec exigence et prolixité, les relations entre danse et musique. Elle a constitué avec Rosas un vaste corpus de spectacles qui s'affrontent aux structures musicales et aux partitions de toutes les époques, de la musique ancienne à la musique contemporaine en passant par les expressions populaires. En 1995, Anne Teresa De Keersmaeker fondait l'école P.A.R.T.S. (Performing Arts Research and Training Studios) à Bruxelles en association avec La Monnaie/De Munt.
Le Théâtre de la Ville présente les pièces d'Anne Teresa De Keersmaeker depuis 1985
dont notamment les créations mondiales Zeitung en 2008 et The Song en 2009. En juillet 2021, Anne Teresa De Keersmaeker et Pavel Kolesnikov ont présenté Les Variations Goldberg, BWV 988 au Théâtre du Châtelet (Théâtre de la Ville hors les murs).