David Lescot
Writer, Musician, Director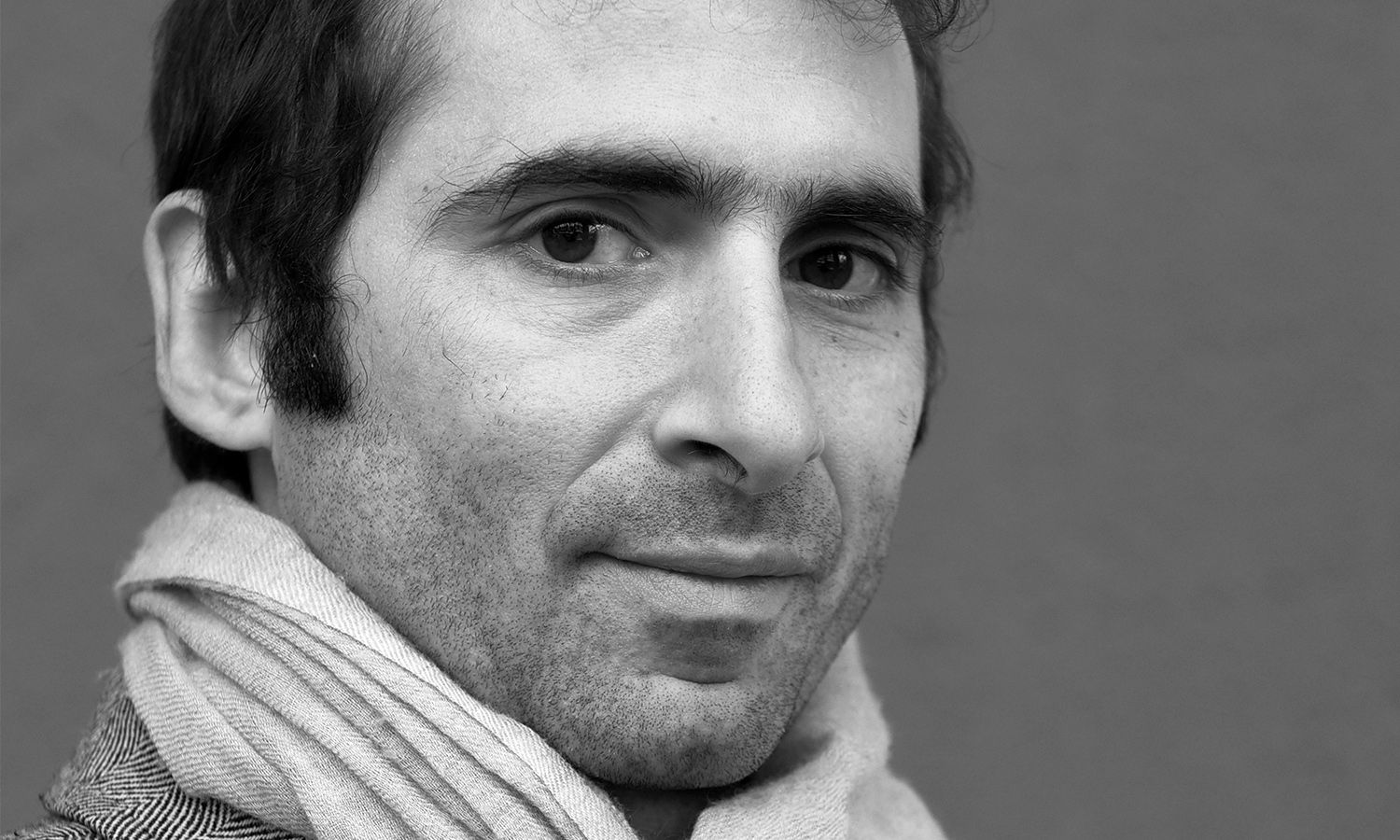 The Greek word "Kaïros," which David Lescot chose to name his company, means to seize the right moment, the true tempo of time. As a writer, musician, director, and actor, Lescot subscribes to a reactive, hybrid art.
Artistic Itinerary
Lescot was born into the theater, the son and brother of actors, but he cross-pollinates theater with music and songs, dance, documentary passages, and historical facts of yesterday and today. Les Glaciers grondants (2012) was inspired by climate change, while La Chose Commune (2017) is based on the tragic utopia of the Commune of 1871, to which Lescot takes a jazz-inflected, energetic approach. In 2001, Lescot published a book about theatrical representations of war, Les Dramaturgies de la guerre (Éditions Circée). He hasn't forgotten his roots: in La Commission centrale de l'enfance* (2008), he accompanies himself on guitar to tell the tenderly humorous story of his stays at summer camps for Jewish children founded by the Communist party after World War II. The show was a real hit and toured constantly. Lescot sees text as the building material of his productions, even if it means moving all his words around once on stage, for Kaïros's productions are also the product of musical compositions and their live performance.
The long list of his plays (published by Actes-Sud Papier) and productions is as evocative as the individual titles: Les Conspirateurs, L'Association, L'Amélioration, Mariage, Un Homme en faillite (Broke), L'Européenne, and Le Système de Ponzi. And, of course, L'Instrument à pression and Nos Occupations. A glance at this list of titles reveals that Lescot often deals with the question of the collective and the oft challenging way of living together, including as a family, the subject of Mon fric (Dough), staged in 2016 by Cécile Backès. Lescot is a founding member of La Coopérative d'écriture, a writers' cooperative that includes thirteen writers.
He has also engaged in some off-road duets, such as 45 tours (2012), a follow-up to 33 tours, a performance created with the dancer and choreographer DeLavallet Bidiefono for a "Sujet à vif" showcase offered by the SACD at the 2011 Festival d'Avignon. He returned to history and memory with Ceux qui restent (published by Gallimard), based on interviews with Wlodka Blit-Robertson and Paul Felenbok, who were both children in the Warsaw Ghetto. This engrossing play finds exactly the right tone and has toured extensively, including at the Théâtre de la Ville in 2015. It received the prize for the best French-language original production from the Syndicat de la Critique, the French critics' union. In fact, David Lescot has been collecting prizes since he founded his company, including awards for the best new theatrical talent from the SACD and a Molière for the best newcomer. His plays are translated and staged throughout Europe. Since 2011, he has also directed operas—Mozart, Haydn, Stravinsky—and is preparing to stage the first production of a new work by composer Gérard Pesson at the Opéra de Lille.
We are delighted to welcome him back to the Théâtre de la Ville in Paris, his anchor for over a decade. He returns with J'ai trop peur, a play written for children seven and up, at the request of Emmanuel Demarcy-Motta. The production is both mischievous and serious, and finds Lescot telling us how growing up, moving from one grade to the next, and especially from primary school to middle school, can ruin a kid's vacation.