Saison 2022-2023
Focus Afghanistan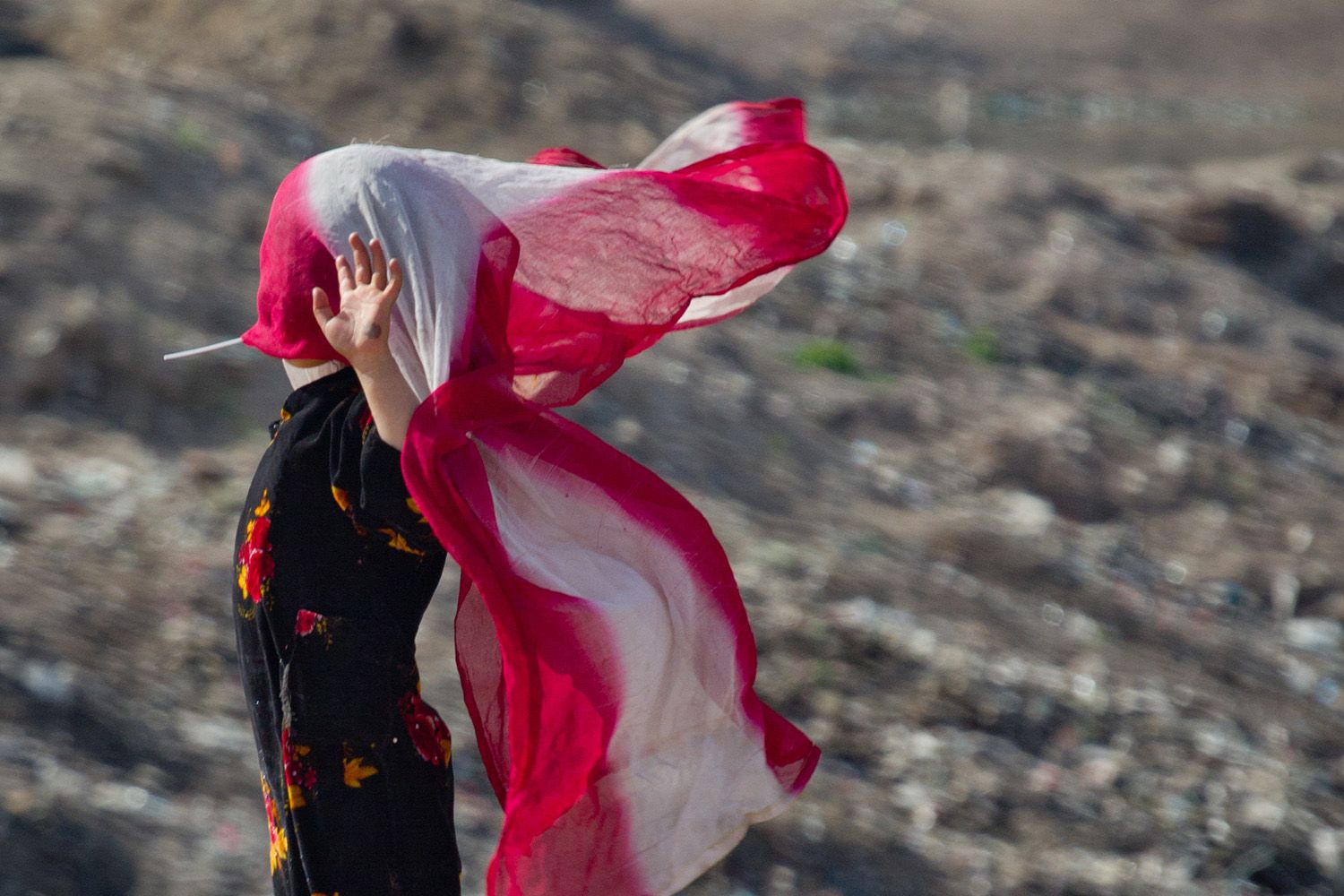 Kabul, August 2021. In their hundreds they fled whatever way they could, under dramatic circumstances. They were artists in Afghanistan – musicians, actors, painters, puppeteers and photographers – having to choose exile, perhaps forever.
The tragic escape is the story that will be told by the performing artist Kubra Khademi in her original work The Golden Horizon. What did each one of the artists take in the rush to leave? This particular artist had made her reputation with performances presented, so courageously, in the streets of Kabul. She has received international acclaim, and is granting us the honor of opening the "Focus" program with her new performance.
Farhad Yaqubi and Abdul Haq Haqjoo had to leave their puppets behind, but now have an opportunity to recreate them and continue their performances. Adding flights of imaginative fancy, they will go back over events marking the history of the country as seen by Marjan the lion: Marjan, Afghanistan's Last Lion.
Daniel Nayebi and Zobaïr Noori reached France as unaccompanied minors and found shelter in the city of Rennes where they studied in drama and dance workshops, and worked with the choreographer Cédric Cherdel who is based in Nantes. They were keen to explore even further and asked Cédric for support, then went on to develop a complete work. Daniel and Zobaïr are presenting portraits that reveal both their ambitions for the future and the need to feel their roots.
An exhibition by three photographers, Zahra Khodadadi, Naseer Turkmani and Morteza Herati, presents three contrasting worlds with different aesthetic approaches, showing aspects of life before exile and their commitment to maintain their art far from Kabul. Guilda Chahverdi, a stage director and exhibition curator originally from Iran, spent some fifteen years in Kabul running training programs for theater, and directed the Institut français. She is presenting her interpretation of La Valise vide [The Empty Suitcase], an extraordinary play by Kaveh Ayreek, also a refugee, who first settled in Marseille and is now living in Norway. The tale of the impossibility of returning from exile epitomizes the recent history of Afghanistan.
Schedules
11:00, 15:00, 17:30, 18:00, 19:00, 20:00