Saison 2022-2023
THE GOLDEN HORIZON (افق طلائی) - Assembly of remembering / forgetting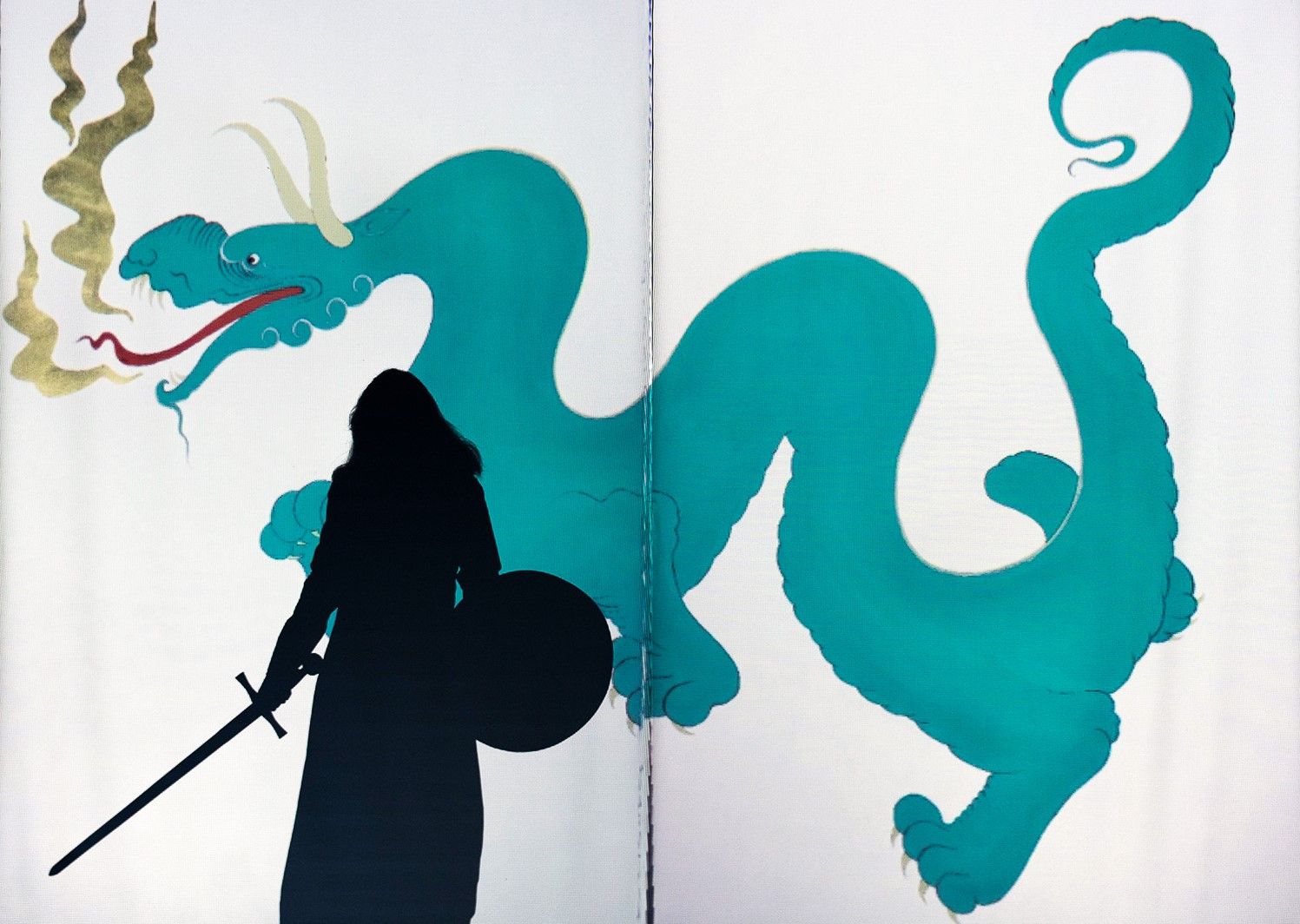 Kubra Khademi summons up women, both warriors and goddesses, seen enjoying full freedom in her drawings.
In 2015 she had no other choice than to flee her country after performing Armor in the streets of Kabul. As a performance artist, visual artist and feminist, Kubra Khademi centers her work on the actual experience of her life as a woman and refugee.
Her new original work sees her powerful drawings with female bodies projected as if in a large open book. She has chosen this approach to share the strength and wealth of Persian verse, from the 13th century to the present day. Together with Fatima Tawakkuli they will present seven tableaux depicting the Seven Gates of Hell.
These are clearly from realms of the imagination and beauty sacrificed to war in her homeland, but they also have scope for the role Kubra sees for women in a world where only too often they must struggle just to exist.
Language
In Persian
Overtitled in French
Performance by Kubra Khademi
With Kubra Khademi et Fatima Tawakkuli Original Music Omar Zubair Lighting & Assistant Scenographer Nicolas Boudier
COPRODUCTION Théâtre de la Ville-Paris, TNG Théâtre Nouvelle Génération - Lyon
Artistic and performance projects by Kubra Khademi are supported by Latitudes Prod. - Lille. The Galerie Éric Mouchet - Paris represents the artist for her visual art.
Thu 9 Mar 2023
8:00 PM
5 € to 15 €
Fri 10 Mar 2023
8:00 PM
5 € to 15 €
Sat 11 Mar 2023
8:00 PM
5 € to 15 €